Machinery Imports is a distribution division of T H WHITE Group, bringing you some of the best premium products in the professional ground care market from leading brands such as Ferris, Spider, Jensen, and now Ohashi compact chippers.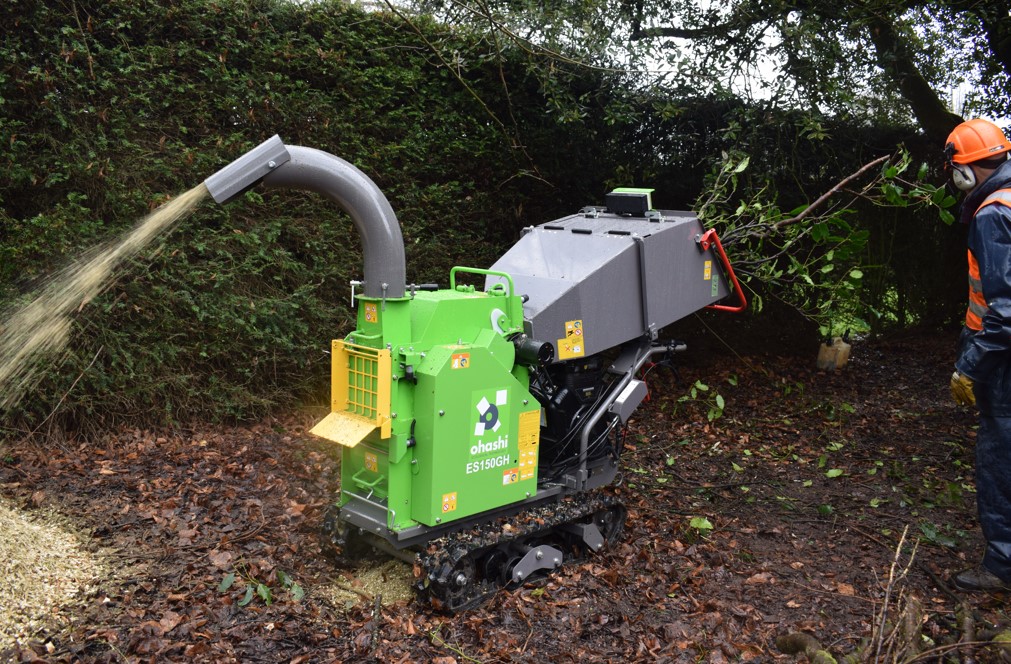 Ohashi woodchippers are a premium ground care product, recognised for their high build quality. The manufacturer was founded in 1988 in Japan. T H WHITE Machinery Imports has been chosen as Ohashi's sole importer and distributor in the United Kingdom. These chippers are now considered the market leaders in France, Germany and Italy and we expect these compact chippers with timber capacity ranging from 3-inch to 6-inch to be as popular in the UK marketplace.
Watch the Ohashi Compact Wood Chippers in action!
Some key features of the ES151GH illustrated in the video above include it being the most powerful compact chipper in its class. There are other compact, mobile chippers with automatic infeed, however, none of them chip up to 15cm diameter wood and none are as compact as the ES151GH! The compact size allows the chipper to access almost all areas, reducing the time and effort required when dragging material to traditional wood chippers in order to process waste. At 720mm wide there would not be many side gates or doorways that the ES151GH could not fit through making it highly manoeuvrable. In addition, the ES151GH is able to produce a consistently sized and uniform woodchip, a quality normally reserved for larger 35hp woodchippers. This more useable and attractive chip can remove the need to transport the chip away for disposal as often customers are happy to have the chips remain in their garden as an attractive mulch on beds and borders to reduce weed growth.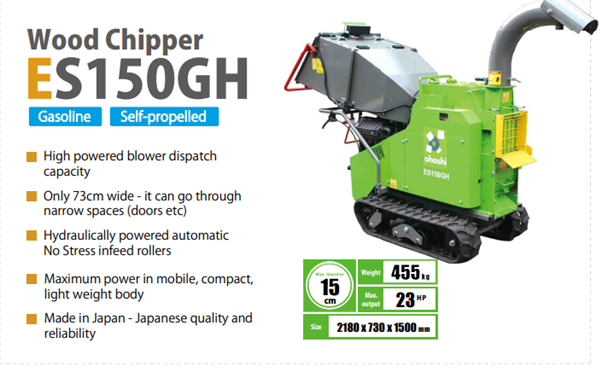 For more information on this industry leading machine, or to book a demonstration please contact: