The many variables in arable farming today present a constant round of challenges to the farmer. No sooner has the final field been harvested than thoughts turn to autumn tillage and seeding to make the most of stubble to create well-prepared, fertile seed beds. Quite apart from the unpredictable weather which seems to be here to stay, there are the issues of soil type, topography, the crop being planted and increasingly aggressive weeds.
Well, we are pleased to say that we're here to help. We supply an extensive range of ploughs, power harrows, precision seeders and seed drills, all from the world's leading quality brands. Many of the implements you are likely to need we already have in stock, so talk to any of our sales reps, or contact any of our Agricultural branches and we'll guide you to the kit that's right for you. We can arrange demos too, so call us today.
Here are some of our top selling items so you can see what has worked for many of our key customers…
---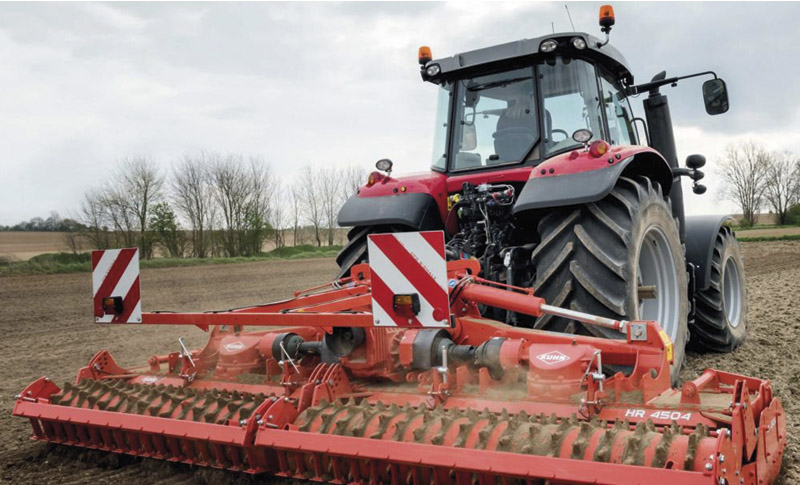 Kuhn power harrows are characterised by robustness and build quality. Available in working widths from 1.2m to 8m, they can be used solo or combined with a seed drill. A wide selection of tines and equipment, in addition to a large range of rotor speeds, make these power harrows implements that you can rely on in highly variable conditions. Most Kuhn power harrows are equipped with duplex gearboxes, allowing you to choose the rotor speed most suited to your needs, while the entire driveline is protected by a cam type cut-out clutch.
---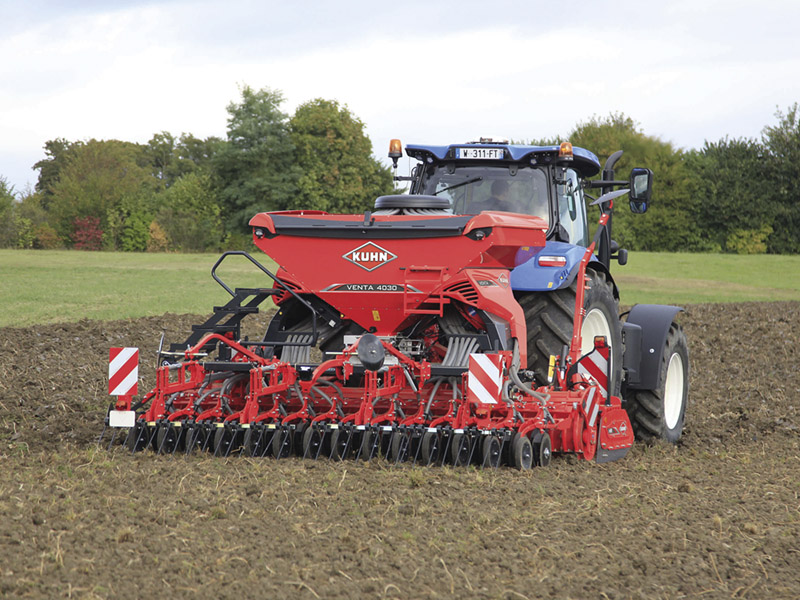 Kuhn Venta integrated pneumatic seed drills can be used in combination with Kuhn's power harrows and disc cultivators. They can be set up easily for various seeding conditions and many settings can even be adjusted from the tractor seat while working.
A turnbuckle on either side of the drill makes it possible to control seed depth accurately to working conditions. Seed rate can either be adjusted from the cab, or controlled by an application map.
---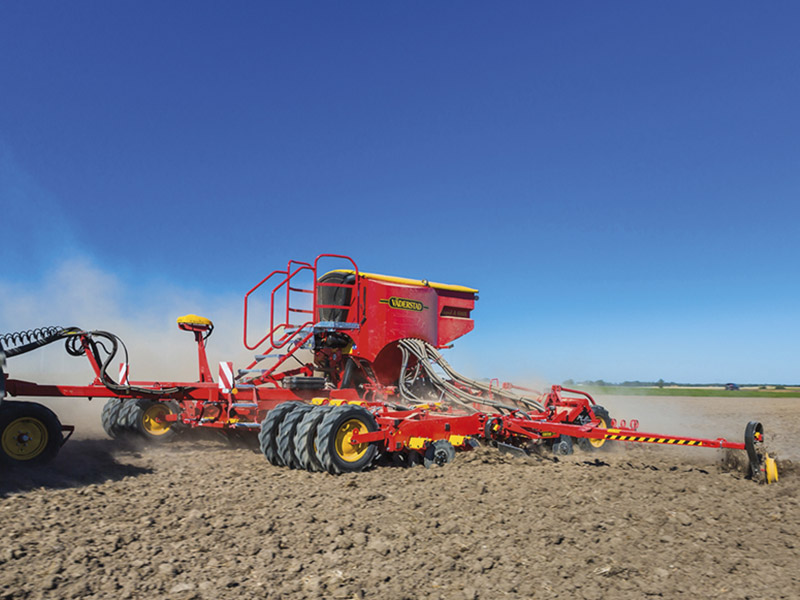 Väderstad's reputation has resulted from the company's focus on essential drilling and cultivation tasks. Väderstad designs its machines to create optimal soil conditions to maximise yields. Build quality and durability are key factors in the Väderstad offering, which spans an extensive range of cultivators, harrows, rollers and rapid, precision seed drills. One of the most popular drills is… The Väderstad Rapid RDA600S. This is the seed drill that carries out seedbed preparation, levelling, drilling and re-consolidation in one pass. This model comes with the hardy System Disc Aggressive, track eradicator tines, bout and pre-em markers, interactive depth control, a tramline kit, reinforced tyres, work lights, wireless Gateway technology and E-control as well as Väderstad's SeedEye – a unique calibration system for seed counting and monitoring.
---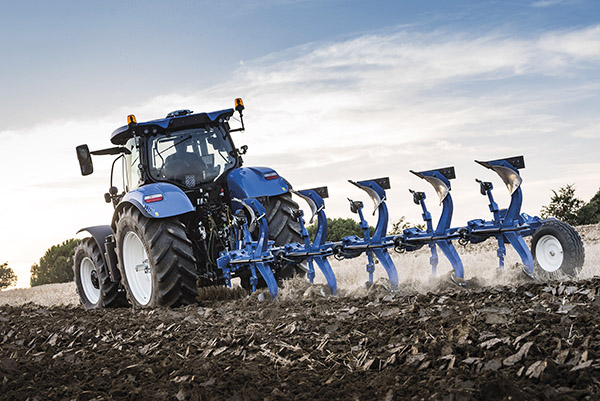 New Holland's range of PHV ploughs offer outstanding all- round performance. Compatible with tractors of up to 225hp, this range is equipped with a heavy duty headstock and 150mm diameter pivot shaft and needle bearings. All models are equipped with a hydraulic alignment cylinder as standard and the working width can be adjusted between 30-50cm – on the go if desired.
---
The intelligent use of field stubble can bring significant agronomic benefits to arable farmers, and transform what was once considered a waste product into something highly nutritious for the soil.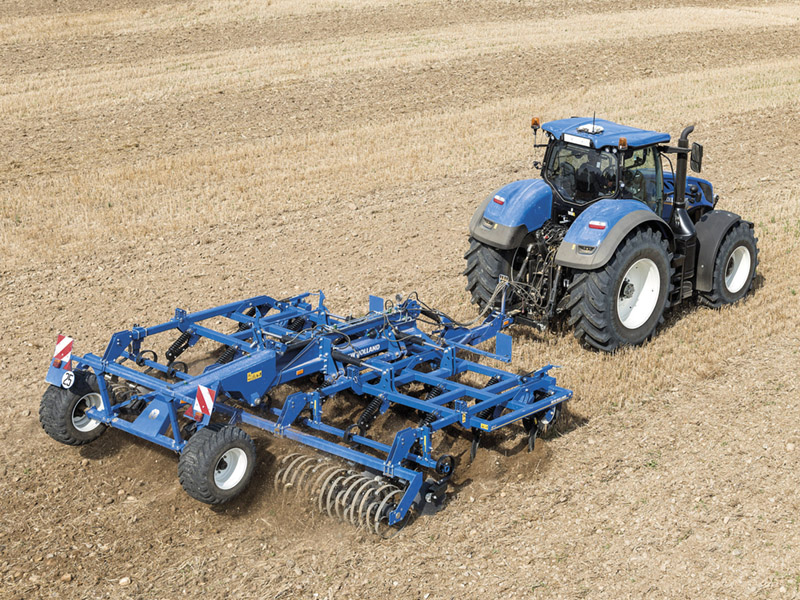 The incorporation of stubble, straw and other plant residues assists in speeding up decomposition for quicker nutrient release. Furthermore, it enables farmers to utilize soil moisture just after harvesting to establish an optimal climate in which microbes can thrive and work best.
Employing shallow cultivation directly after harvest encourages lost and dormant seeds to germinate, enabling a seedbed to be established for intermediate crops such as mustard and radishes. At the same time it removes the main source of nourishment for slugs – thereby acting as a pest control measure.
The New Holland STC300RS heavy-duty stubble cultivator has a 3m working width and offers numerous advantages, including rigid tines for an even working depth of between 6 – 25cm and is fitted with wing shares, to ensure a full cut across the entire working width.
---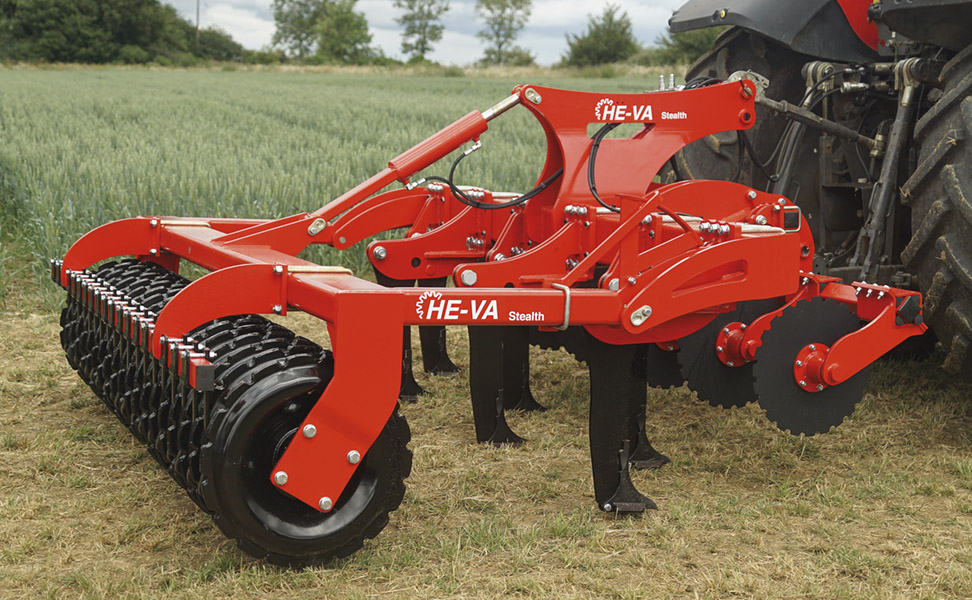 The HE-VA Stealth  is a medium depth, low disturbance subsoiler. Its scalloped, straight, front cutting discs cut through the surface ahead of the low disturbance legs to minimise soil burst and in turn grassweed germination. Legs are staggered in 2 rows to allow residue flow through the machine, reducing the tractor HP requirement. Leg spacing is standard at 500mm but can be altered to 450mm, 500mm or 550cm for differing soil types and conditions.
---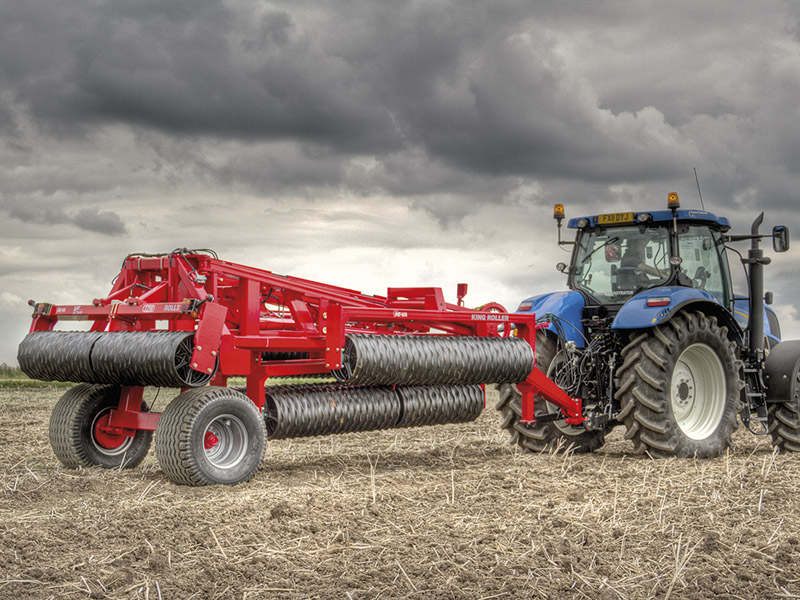 Unique to the HE-VA King Rolls is the SAT system which ensures the adjustable weight transfer is spread evenly across the full working width. It's available in widths from 12.3m to an incredible 20.3m, yet when folded for transport has a width under 3m.
---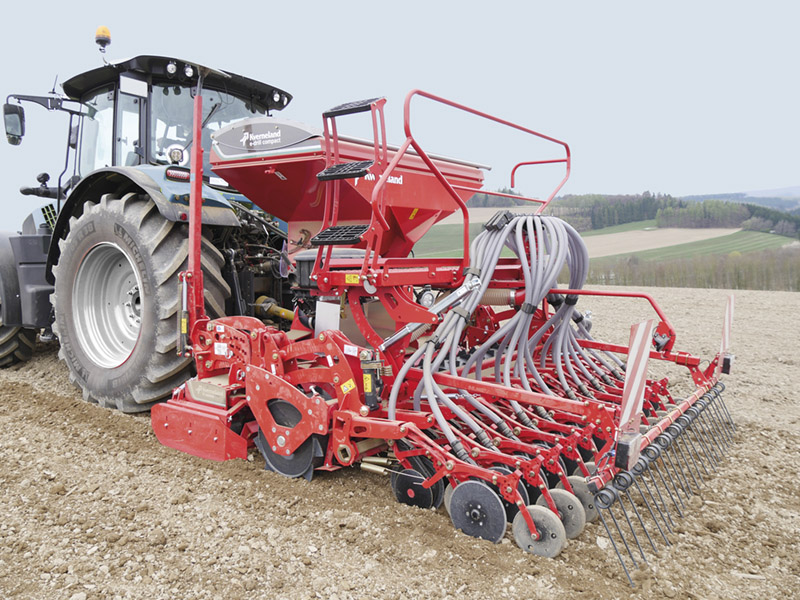 The Kverneland Accord E-Drill Compact is designed for seedbed preparation, re-compaction and sowing, all in one pass. With a hopper capacity of up to 1,400 litres, the E-Drill compact has a centre of gravity close to the tractor to reduce the lifting power requirement and is available in 3.0, 3.5 and 4m widths – from our Hereford branch.
---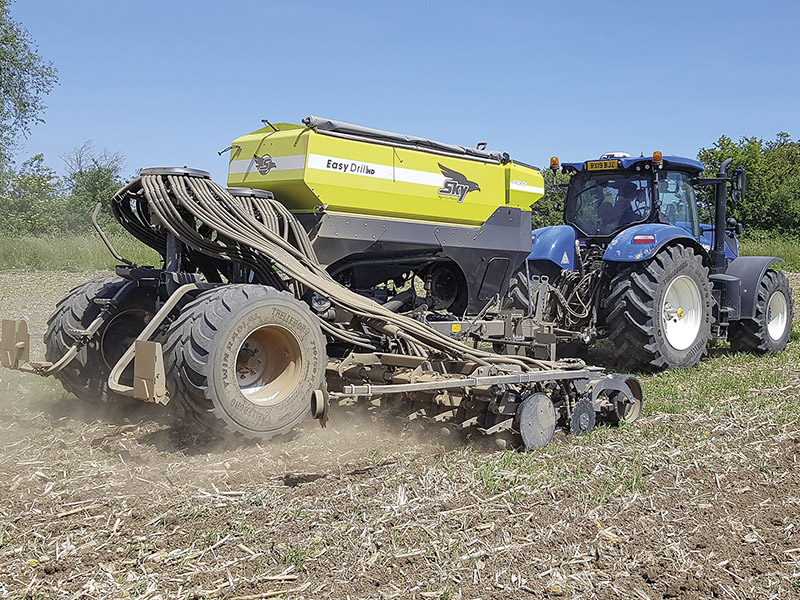 The Sky Easy Drill is specifically designed as a no-till drill but works equally well in minimum tillage conditions, on consolidated ploughed soil and when drilling into cover crops.
This model has three hoppers allowing three different products to be drilled at two different depths. Individual coulter selection, choice of seed spacing and alternative seed distribution are all controllable from the cab and the 3.5 degrees coulter angle dramatically reduces soil disturbance retaining as much moisture as possible in establishment. With 250kg of coulter pressure, this drill more than lives up to its direct drill nature and speed and accuracy is better than ever!
---
Bednar is a new franchise for T H WHITE – part of a new alliance with Case IH – available from our Frome and Stockbridge branches. The brand is already proving highly popular across the UK.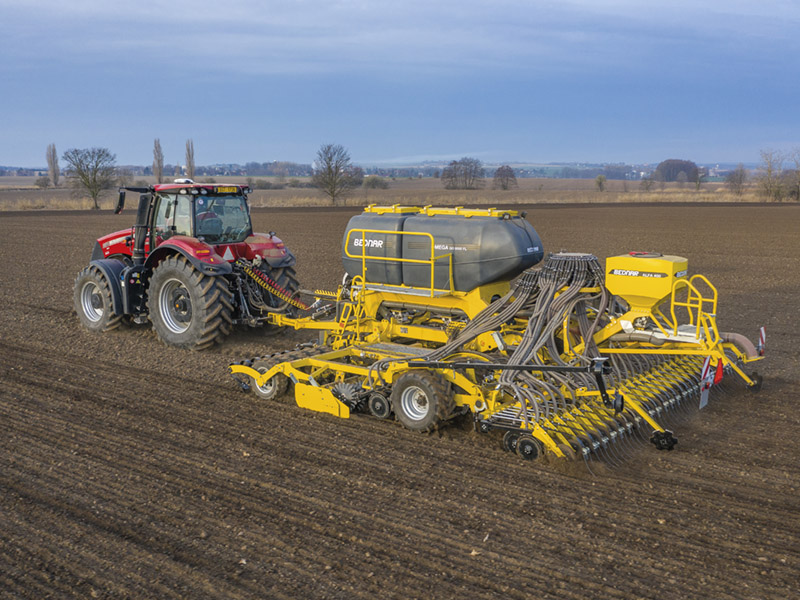 One of the implements that has really taken off is the Bednar range of Omega seed drills, which are not only versatile in terms of various crop types, row spacings of 12.5cm or 16.7cm and seeding quantity variation, but also feature a lightweight construction concept to minimise soil compaction. The Bednar Omega OO_L (grain only) model is available in widths from 3m to 8m.
---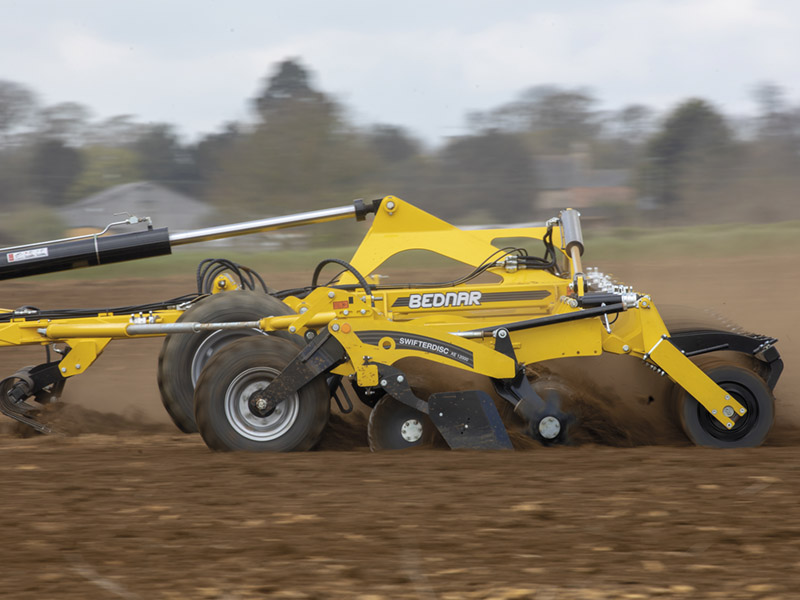 Stepping up to the Bednar Omega 00_FL there is the ability to direct drill, strip till drill, min till drill and for full cultivation sowing, making this a drill that really meets all needs. It is currently available in 4m and 6m working widths.
---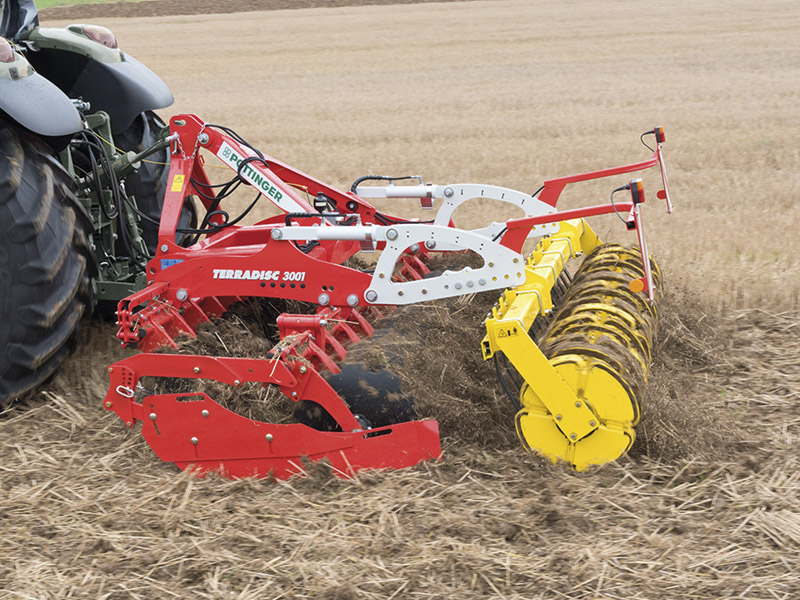 Pöttinger's Austrian-built implements are a true favourite with our customers, especially the Pöttinger Terradisc compact disc harrows which are available as mounted or trailed models in 3m to 10m working widths. They are designed specifically for stubble cultivation as well as seedbed preparation and working depths between 5 to 15 cm are possible. The compact design, and aggressive disc position ensure a good soil penetration and a thorough mixing of crop residues.
Pöttinger also offers beautifully built Lion power harrows for medium and heavy duty use up to 6m working width, mounted and semi-mounted ploughs, as well as mounted and trailed Synkro stubble cultivators.
Available from Case IH ProAgri in Frome and Stockbridge.
---