Mention mustard to most people and Norwich springs to mind. For 165 years a well-known brand of mustard was produced in the city, but following the closure of the old factory a new mustard milling and mint processing plant has been built on the outskirts of Norwich in conjunction with its new operator, Condimentum. 
The historic connection with mustard production in the city is being maintained through a new business arrangement with the local growers consortium Condimentum and the new processing facility has been built on a greenfield site at the Norfolk food Enterprise Park in Easton.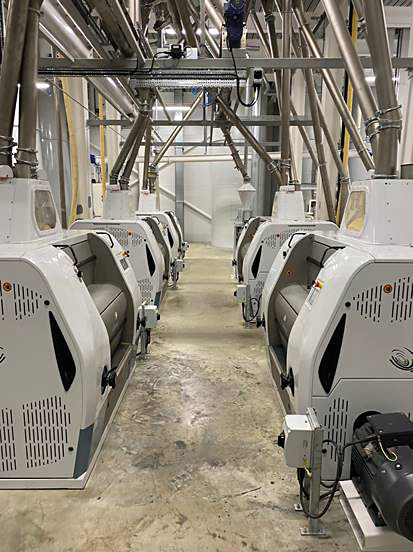 T H WHITE Projects was appointed on a consultancy and overall project management basis to offer its services throughout the construction of the project. This began with initial ground investigations, then by supporting the planning application through to the approval and build phases. Throughout the development it was important to ensure that the new facility was compliant with building regulations and met the standards for food safety certification.
In addition to involvement in all on-site structural steelwork design, civil engineering and supply services, T H WHITE Projects also played a key role in the plant and equipment testing and process specifications arising from the contractor tendering and selection phase, prior to incorporating the resultant milling equipment designs into the overall scheme. 
Right from breaking the first ground on-site, through to starting up the first milling line, the contract build programme was conducted to a very tight schedule, requiring a collaborative and integrated approach to the project from all involved.    
An annual crop of 6,000 tonnes of mustard seed is available locally to the new plant every year and, with this in mind, T H WHITE Projects designed, supplied and installed an intake, drying and storage plant of ample capacity, which was constructed alongside the main facility, This included an enclosed bulk-truck discharge intake, localised hopper bottom storage, plus a specialised drying process with a volumetric blending system used when feeding into the main milling facility.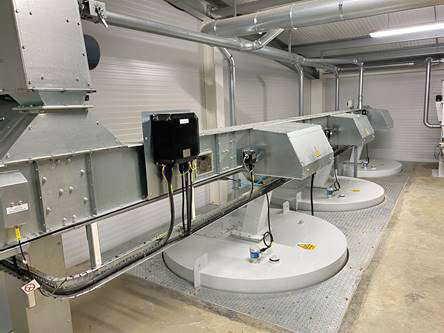 The mustard milling system and associated packaging lines, supplied by Satake, have been housed in a building of over 7,500m2. This is expected to process approximately 5,000 tonnes of mustard seed per annum, plus 1,000 tonnes of fresh locally grown mint leaves which are processed separately to enable the production of a quality mustard flour and blended mint.
The building required approximately 250 tonnes of fabricated steelwork across the elevated floors, stairways, machinery connections and access platforms, all of which were accommodated within the overall design works to ensure a safe working environment once in production.
A dedicated high voltage cable was routed to a new transformer on-site, while the electrical installation around the complex included a further 15km of low voltage cabling, 800m of containment and wiring for all the necessary lighting.   
A fully automated PLC & SCADA Control System – containing approximately 250 outputs/550 inputs and 20 analogues – manage the entire operating process through a software and data acquisition package, controlling everything from intake through to the milling and packing areas.
The newly constructed facility was successfully completed, commissioned and handed over to Condimentum by T H WHITE Projects during quarter two in 2020 and is currently meeting its predicted production levels as a modern state of the art mustard and mint milling operation.
T H WHITE Projects specialises in cereal processing & storage solutions of all sizes, from small farm installations to large commercial/industrial bulk facilities, taking each project from conception to completion. If you have a scheme you would like to talk about, please do contact us on 01380 723040 or email projects@thwhite.co.uk