We have a 6m Pöttinger TERRADISC compact disc harrow in stock, designed specifically for stubble cultivation and seedbed preparation. The compact design, and aggressive disc position ensures perfect soil penetration and a thorough mixing of crop residues.  Catering for high workloads this durable cultivator gives a fast; accurate finish in shallow or deep conditions and can withstand considerable stress in difficult operating environments.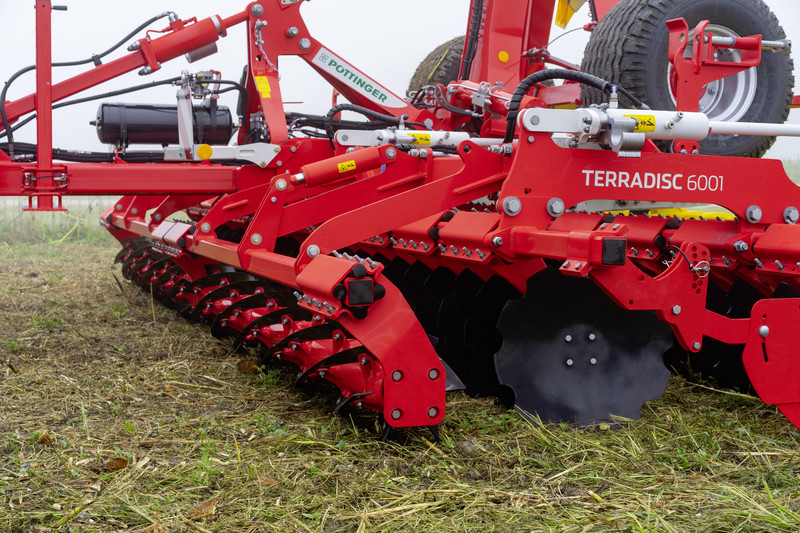 It's clever design features twin arm technology, with two solid forged carrier arms welded to a wide clamping bracket to ensure that discs retain their position and angle. Even in heavy soil it's impossible for them to deviate so hard wheel tracks are broken up uniformally. For more information check out the following animation https://youtu.be/0zJc6NVQ4bc
The rugged scalloped 580 mm discs are made from special heat-treated steel, and eight discs per metre of working width equate to a spacing of just 12.5cm. The optimised interplay of ground penetration angle and mounting angle ensures excellent performance, while the offset configuration of the aggressive discs mixes harvest residues effectively into the soil. The disc diameter, combined with a thickness of 5mm, ensures a a durable robust solution, resulting in extended replacement service intervals.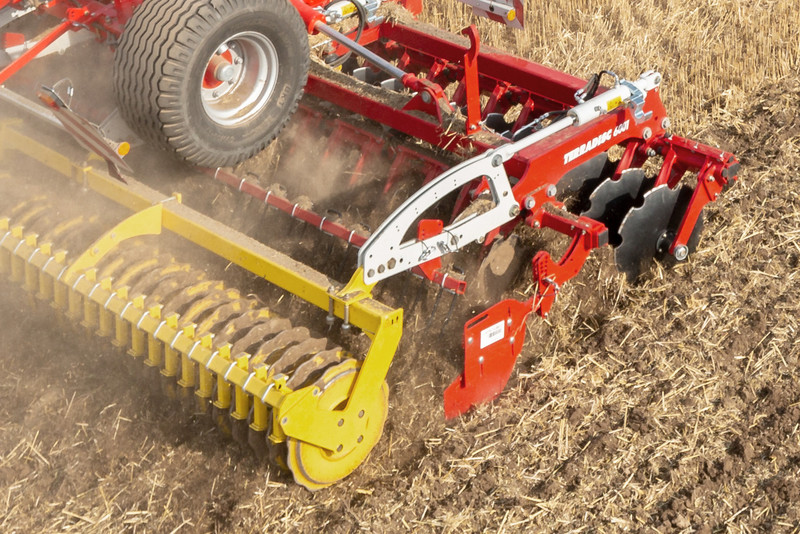 Terradisc T models are transported on a dedicated chassis and this model is available as a rigid mounted short disc harrow in working widths of 3m, 3.5m and 4m, or folding short discs 4m, 5m or 6m working widths – with the  6m folding model available today.
Also available as trailed, foldable versions in 4-6m and 8-10m working widths.
Optional extras include:
Spring steel levelling tines
Ring hitch
Heavy duty front board leveller
Transport chassis air brakes or hydraulic brakes
See it in action here – https://youtu.be/Ka1TmH7xQnM
To reserve the Pöttinger TERRADISC 6001 today, call any of our T H WHITE ProAgri specialists