The Manitou MLT 635-140 V+ is an unequivocal all rounder. This versatile telehandler is one of the most favoured models in the range and you'll find it established in the heart of farms nationwide.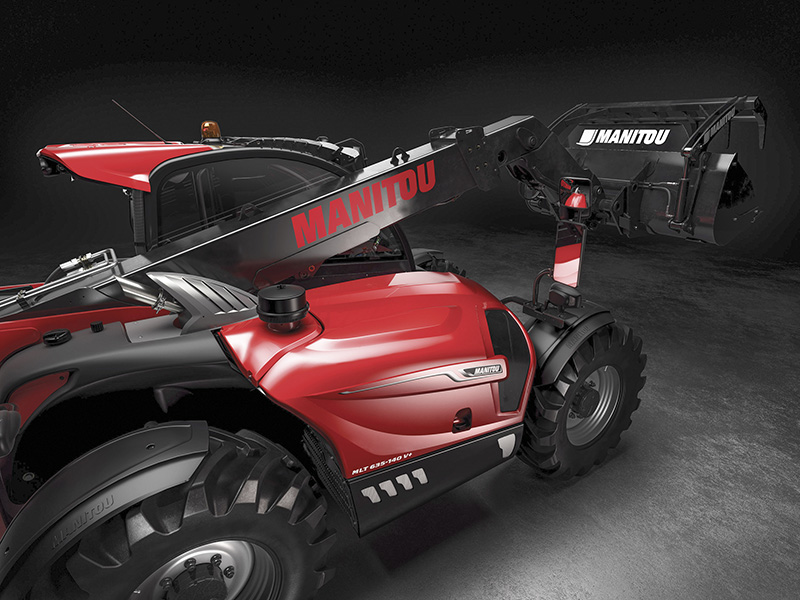 The Manitou MLT 635-140 V+ telehandler is versatile and durable; it's multitude of performance and operator-friendly features make it hard to beat. It's compact yet powerful and offers a lift capacity of 3.5 ton to a lift height of 6m. Powered by a reliable Deutz 136hp Stage IV engine, this popular Manitou is fitted with M-Vario+ hydrostatic CVT (continuously variable transmission).  Packed with heaps of great features, the Manitou MLT 635-140V+ comes with a load sensing piston pump, ROPS, road lights as well as front and rear work lights as standard. Your spec also includes flashing beacons, hydraulic locking, 48" ITA forks and carriage. Making it even better suited for the world of agriculture, it boasts an automatic radiator cleaning system, helping to keep it running efficiently in dusty and dry environments.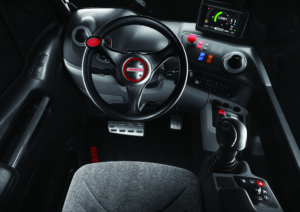 Save Time and Money
The overall offering of the MLT 635.140 V+ has been designed to reduce the overall cost of ownership by optimising fuel consumption and machine maintenance thanks to the centralised maintenance access points.
Take a Seat
Largely favoured over its closest competitor, the Manitou offers a superior comfort cab, with curved front windscreen- unique slanted protection for unrivalled visibility. The cut out in the cab floor for easy access and JSM joystick controls make for a popular every day drive.  The JSM joystick is positioned on a floating arm rest, and the comfort cab itself offers DSB (Double Switch Buttons), a 7" vision display, heater and air suspension seat for all day riding pleasure.
Adaptable to your Farm
To be more productive and suit your individual requirements, Manitou offers an extensive range of attachments, all of which are available from T H WHITE. Discover the full range here.
Customer Verdict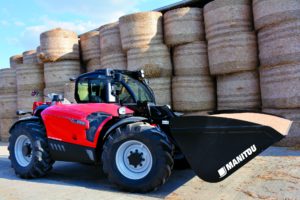 But don't just take our word for it.  We asked Martin Whistance, a local farming contractor and satisfied customer from Abergavenny how he's getting on with his 635, that he purchased from T H WHITE several years back.  'It's my muck and bales go-to machine' comments Martin. 'Used mainly for loading and clearing it makes light work of so many routine tasks.  I had an older model, but this newer model is just such a nice, upgraded piece of equipment.  It is robust, compact and yet very powerful, fitting in just about any shed.  The comfort cab is truly just that.  The panoramic curved windscreen means I can see the loader wherever it is and I find the new curved easy step integrated into the side of the machine, a really nice feature allowing me to climb in and out with a straight back reducing any arm and back stress.
'The whole machine is practical and functional,' Martin goes on to say.  'Just what we need. I can rely on Ben Linton, our T H WHITE contact to have our interests at heart and recommend the perfect piece of kit for the application'.
Key Specs at a Glance:
Lift capacity: 3500 kg
Light height: 6.08 m
Max outreach: 3.20 m
Operating weight: 7600 kg
Overall height: 2.38 m
Overall width: 2.39 m
Engine power: 136 hp Deutz engine
Ground clearance: 42 cm
Transmission: M-Vario+ hydrostatic CVT
For more information on this or any other Manitou telehander, please contact your local Agricultural sales rep.