Our chief Demonstrator MIKE QUILTER has given Gloucestershire and Hampshire farmers plenty of food for thought with this quarter's demos of an innovative Manitou telehandler and a Sky Easy drill working on a completely different type of soil from its previous outing.
Manitou MLA516-75 H articulated telehandler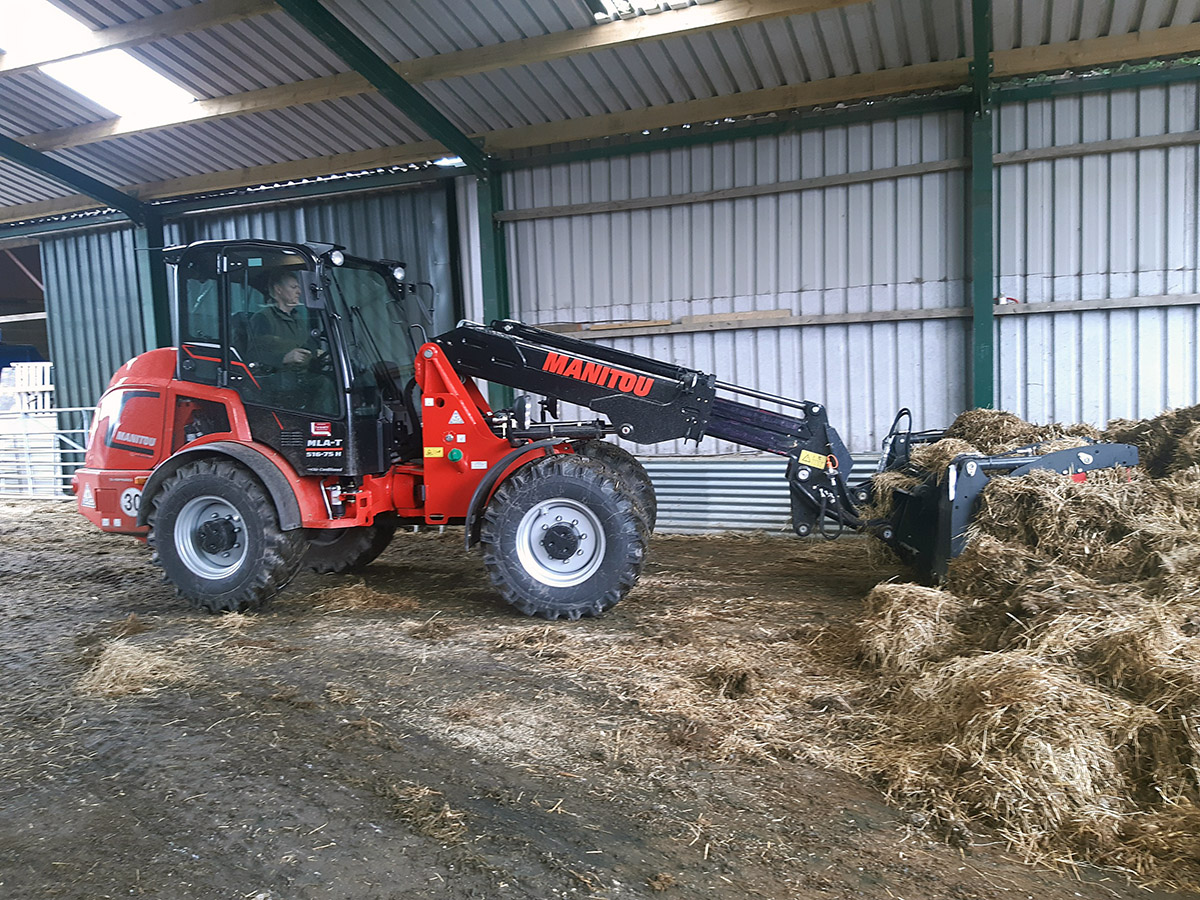 At the end of lambing season we took the Manitou MLA516-75 H to Elms Farm in Gloucestershire where this narrow-bodied articulated telehandler proved its ability to access areas where bulkier machines just can't go.

From the cab you look over the top of the boom and have full 360 visability. Stability was very good even with the boom in the air, because the machine is designed to allow oscillation in the centre pivot and not on the rear axle. This also enables the height of the machine to be contained – ideal for working into lower buildings. At only 1.74 meters wide, it's also nimble in tight spaces, and a small turning circle makes it highly manoeuvrable. With a 5m lift height and a lift capacity of 1600kg, it's more than a match for most jobs around the farm – plus a tipping load of 3535kg means it can handle a 2m wide muck fork very well.
Spring drilling with the Sky Easy Drill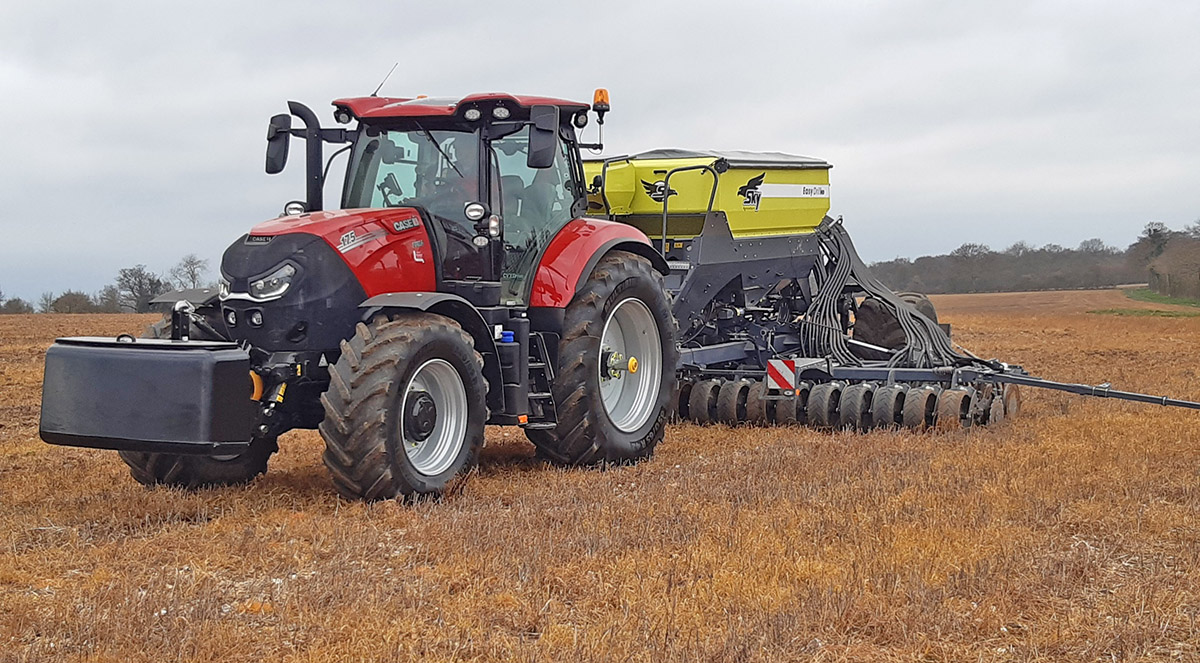 Last time we took the Sky Easy drill to a Farm on Cotswold brash. Now, in complete contrast, we have been doing the rounds in Hampshire, visiting some of our Stockbridge customers using the Sky Drill to plant into cover crops, grass leys and plouged and pressed ground.
The drill has proved capable of planting in any seed beds, most impressively putting beans into a grass ley 4cm deep at 310kg per ha. We also went into the ploughed and pressed ground. The drill performed really well, with its weight spread evenly from the front depth rollers to the rear packer rollers. This meant the depth rollers were consolidating the soil slightly keeping the seeding disc turning and not stalling.
The customer was impressed with ease of setup, and the abillity of putting three diffrent seeds in at once, and the relatively low horsepower needed to pull the drill. Each individual coulter follows the ground contour independently, allowing consistant seed depth across the drill. We then showed him the drill working straight into grass ley, demonstrating how we can transfer the weight distribution from the front of the drill to the rear, enabling us to close the coulter slot efficiently.
To book your own demo just contact contact our resident expert Demonstrator Mike Quilter on 07887 540200, or email him, mike.quilter@thwhite.co.uk
You can also request a demo online at www.thwhiteagriculture
CLICK HERE for details of our 2021 demo fleet.