A Master Technician needs to be just that – someone who has a broad depth of knowledge and resourcefulness to work on a wide range of equipment and technologies, occasionally beyond their formal training.
Groundwork for the new T H WHITE Master Technician programme – to be launched in early 2022 – has involved piloting an Advanced Electrical Diagnostics Course designed to demonstrate how it is possible to apply electrical knowledge and disciplines to any product.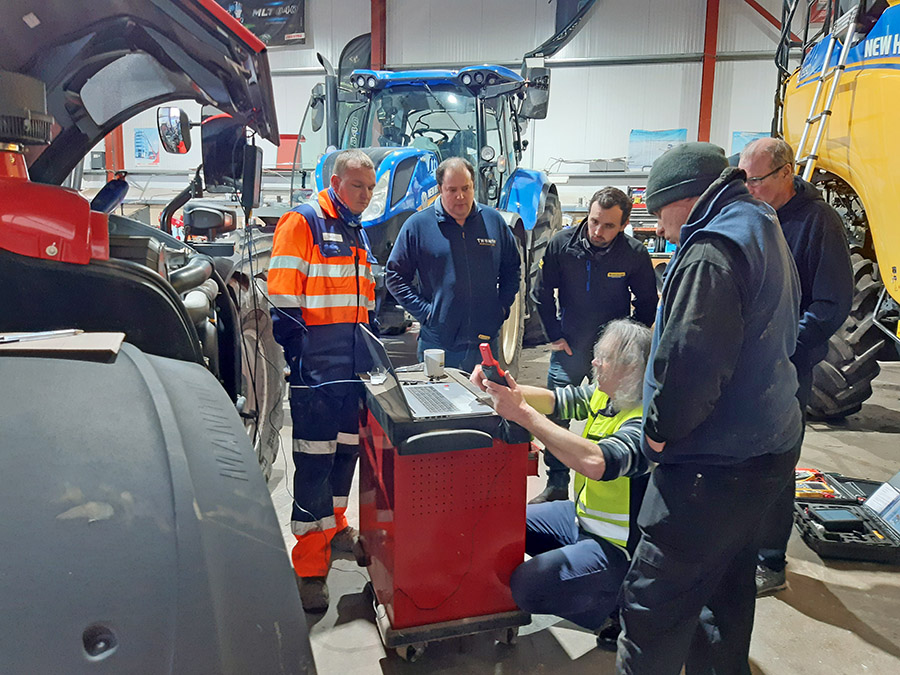 To emphasise this point, Tony Kitchen of AK Automotive was invited to lead the course. Tony's experience is in the automotive industry, having been a Saab Master Technician for many years, after which he started his own auto electrical training company. His ability to apply his knowledge to our range of products following a fast track appraisal of the electrical systems of the chosen vehicles, made him an ideal choice.
Delegates for the pilot course were not only experienced T H WHITE engineers, but they were also individuals who are prepared to be honest and vocal about their opinions of the course, thus helping to shape future training needs across the technician workforce.
Vehicles selected for the course were a New Holland T7 tractor, a New Holland combine harvester and a Manitou telehandler. Having explored the fundamentals of electrics, the course took delegates through fault finding techniques using a variety of tools, including the CNHi DATAR – a laptop based oscilloscope. Wiring schematics of the vehicles were examined together with the many different types of circuits on the vehicles and the team also learned more about CAN bus and LIN bus, making DATAR traces of the signals on the vehicles in the workshop.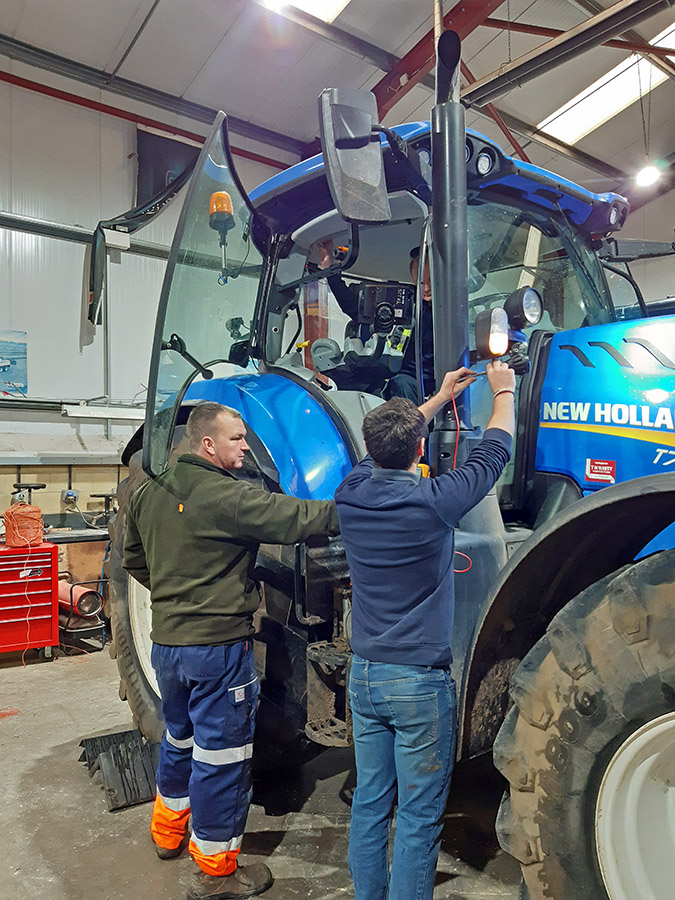 So is the T H WHITE Master Technician programme something for us to be proud of? The course attendees certainly seemed to think so, one commenting afterwards that "this was one of the best courses I have ever been on. It's a pity this type of training wasn't available 30 years ago, but I can't wait to put these new practices into operation."
More news of the T H WHITE Master Technician programme will be posted soon.