PLOUGHS
Thanks to their efficient design, New Holland ploughs require up to 15% less draft effort compared to leading competitors. They break through the capillary, combining crop residues and fertilizer, promoting the release of nutrients through mineralisation. As well as controlling root weeds and fungal diseases, ploughing helps to overcome the effects of compaction as well as increasing the top surface volume by some 30% – which assists with water absorption. Ploughing offers an undoubted agronomic advantage for farmers.
165 years of plough manufacturing experience ensure that every New Holland plough will give you years of reliable service.
Fully-mounted reversible ploughs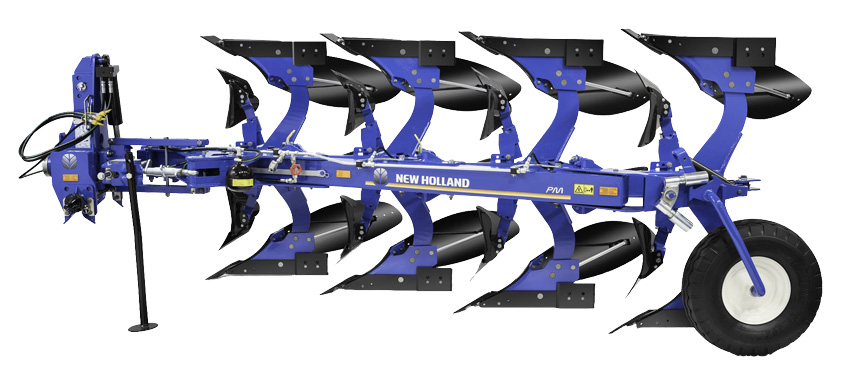 New Holland's fully-mounted ploughs feature a standard automatic adjustment system, aligning the plough as the front furrow is adjusted. This ensures that the plough follows freely, using the minimum power required and minimising wear.
Models with mechanical width adjustment for 3-6 furrows are available to suit tractors from 140-360hp, and with hydraulic width adjustment for 3-7 furrows for tractors from 180-360hp
Semi-mounted reversible ploughs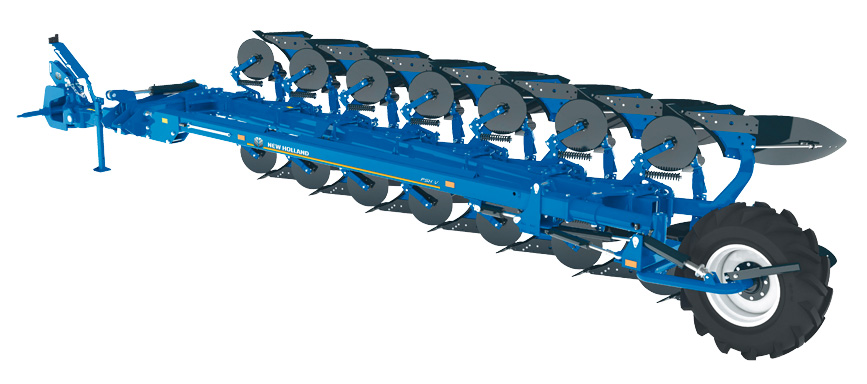 New Holland's semi-mounted ploughs are available with either mechanical or hydraulic width adjustment for 6-8 furrows to suit 360hp tractors.
---
TINE CULTIVATORS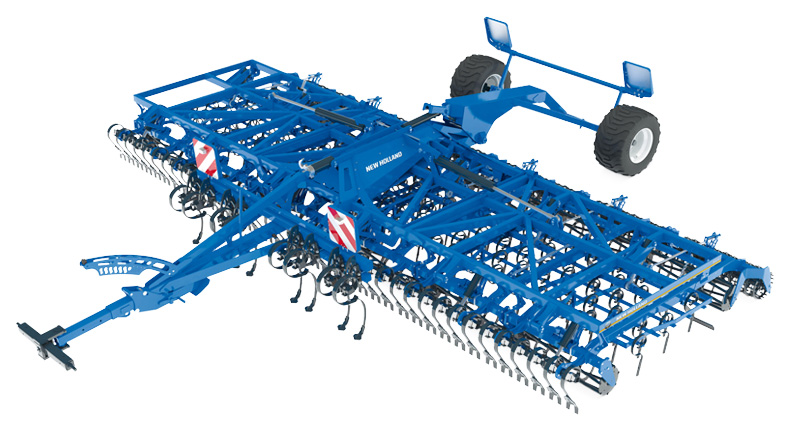 New Holland's range of seedbed cultivators has been designed to deliver a one-pass seedbed preparation, both to optimise in-field activities and to reduce overall operating costs.
New Holland offers a wide range of tine cultivators, from rigid, to hydraulic folding, to trailed, with S tine configuration for all soil types. There are 12 possible working widths from 2.5m to 6.7m, with tines from 109mm to 534mm to suit all conditions.
You can select from a wide range of options to ensure your SBLV seedbed cultivator meets your requirements, for example: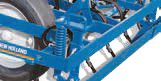 The SPAGC levelling bar crumbles all types of soil in front of the implement.
---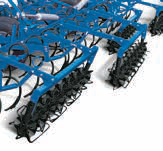 The REGC single rotacrat delivers crumbling and top-layer pressing in light to medium/heavy soils.
---

The FLGC longfinger harrow levels and mixes the top layer in light soils, with or without stones and straw.
---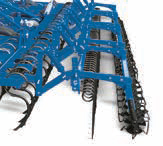 The RLGC longfinger harrow with single rotacrat is for medium soil types and generates an even surface whilst pressing the top layer.
---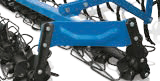 The RDGC double rotacrat is for medium to heavy soils and generates extra crumbling as well as pressing the top layer.
---
For more information on any tillage or cultivation equipment please contact your T H WHITE Agriculture rep.