For generations, T H WHITE has equipped customers with the know-how to get the best from their machinery, and with cereals harvest just around the corner T H WHITE Agriculture wants to set their customers up for a successful and smooth running season ahead. In conjunction with New Holland Agriculture, a series of Combine Operator training days including PLM (Precision Land Management) Harvester Clinics were organised to do just that.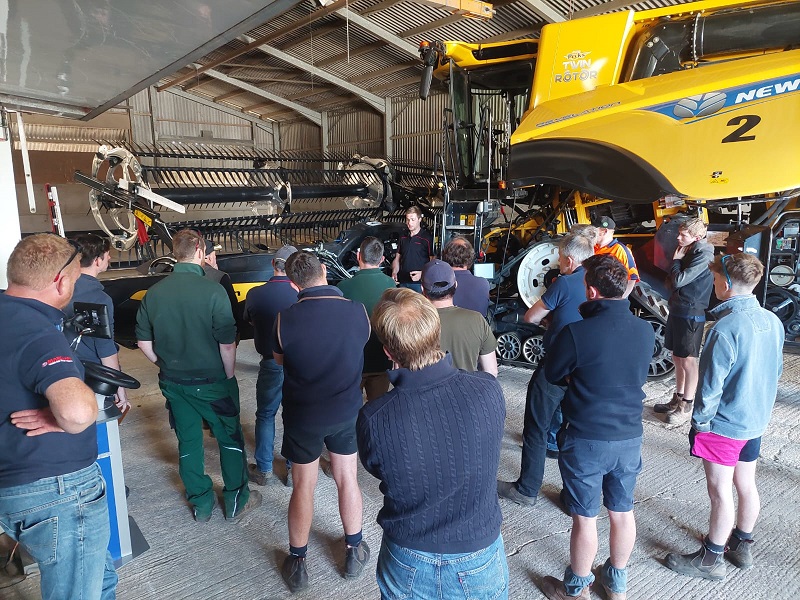 The training days were spread over three dates in June 2022, hosted on T H WHITE customer's farms at a North and South location to provide suitable access for all attendees. The first event was held at Hatton Bank Farm in Stratford-Upon-Avon, moving to Charlton Park near Tetbury the following week. There were a range of arable farmers in attendance, all owners of either a CR or CX New Holland Combine, including some brand-new owners who wanted to ensure that they will be getting the most out of their new kit and technology this season. The new MacDon FD2 header was also on display for guests to view.
Each day guests received an in depth walkaround of a New Holland Combine and got to hear valuable insights and critiques from our Combine Specialists from both our sales and service departments. Various topics were covered such as:
How to get the best performance and productivity from your combine
Service points to regularly maintain to prevent damage and downtime
Overview of operator adjustments and overall combine operation.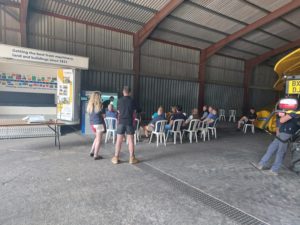 Guest speakers, David Pegrum, New Holland After Sales Area Manager and Rob Brough,  MacDon Area Sales and Product Support, were also on hand during the in depth walkarounds and throughout the sessions to answer any questions guests had.
Following the machinery walkarounds, Freddy Holland- New Holland's PLM Specialist gave an insightful presentation on the wide range of options within Harvester PLM technology, whilst simplifying the sophisticated system to be understandable and adaptable for everyone. Topics covered included Itelliview IV, profile setups, field creation, boundaries and headlands, setting up implements with Task Controller for ISOBUS, swath management, understanding yield data, and how to customise the display layouts to be most beneficial for each individual's need.  Freddy also directed guests to the free 'My New Holland' platform, which is a centralised control centre that streamlines access to critical farm, machine, and agronomic data, providing an all-in-one management tool.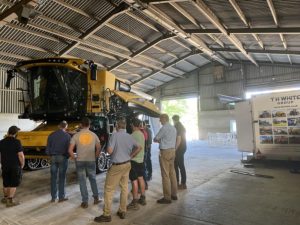 Overall, the three-day event was a huge success and the agricultural team received some wonderful feedback from guests commenting that the New Holland combine operator training was extremely informative, providing advice and instilling confidence in using the systems to apply to their own operations.
For any help with New Holland Precision Land Management, please speak to our Agricultural sales or service teams who will be happy to advise, or contact our PLM Sales Support Specialist, Mike Quilter on
07887 450200.
Huge thanks go to everyone from T H WHITE who was involved in the running of this event, including Ed Dyke, Fred McLellan and Mike Quilter for the product walkarounds and Andy Daffurn for providing the BBQ and refreshments.