Apart from the demands of the grass harvest, there is a great deal of yard work, livestock feed and general moving to be done at this time of year. A versatile telehandler can not only help to get things done faster, but it will increase your output and profitability.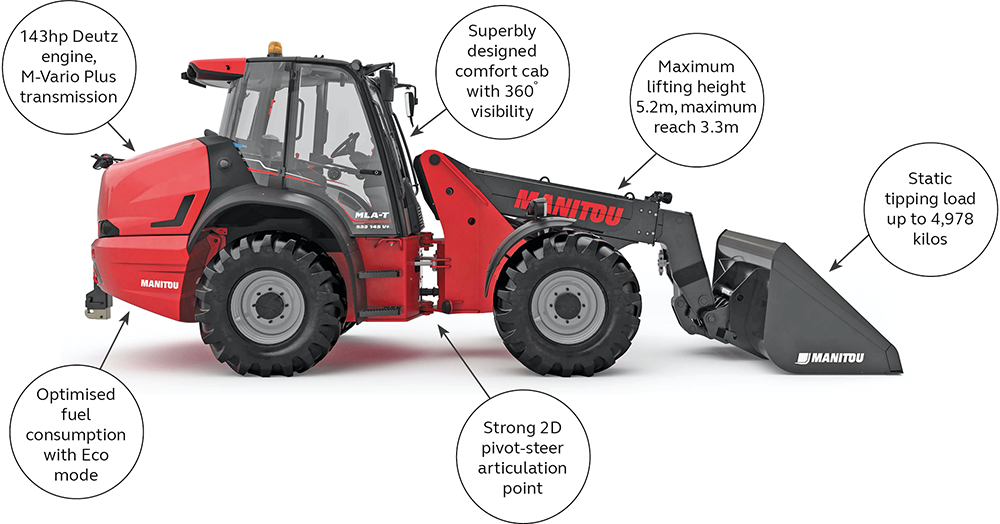 The Manitou MLA-T 533-145 V+ is a 143hp pivot-steer telehandler which will turn on a sixpence to access all manner of awkward spaces, while having the power to wrap up a wide range of tasks.

A telescopic boom with CRC boom suspension to cushion the jolts while travelling with or without load, 4wd and steering plus 45 degree articulation are among the features that make the MLA-T 533 one of the best all-rounders on the market. Add to that M-vario+ hydrostatic transmission, a cab heater, road and LED work lights, reverse light, flashing beacon, hydraulic locking, ANSI cab, JSM joystick, 5 hydraulic services, radio and air suspension seat, and you have a real stand-out machine.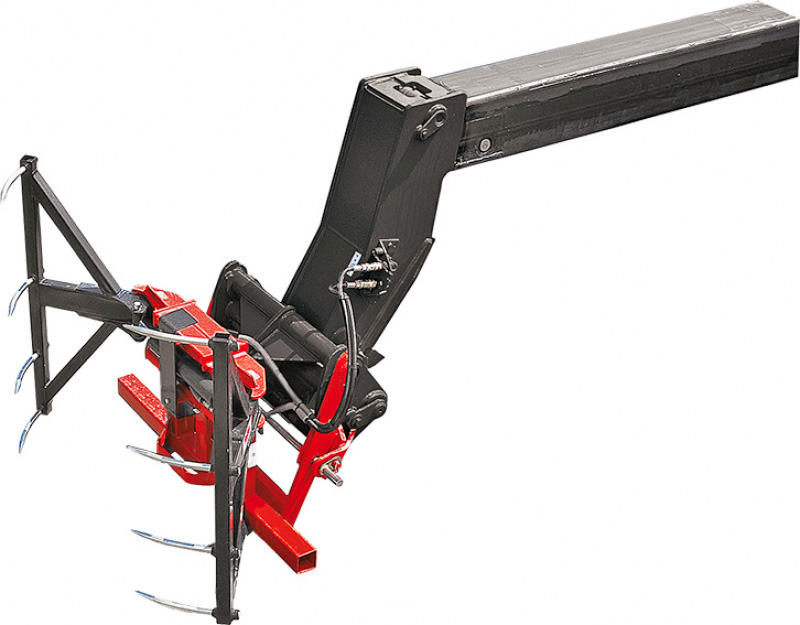 A whole range of Manitou accessories include, forks, buckets and bale grabbers, all of which can be fitted and interchanged in just a few seconds. The ability to lift loads up to 4,978kg to a height of 5.2m and maximum reach of 3.3m means there isn't much this capable workhorse can't do.
Why not try one for yourself today? Call your T H WHITE rep, or request a demo  online at www.thwhiteagriculture.co.uk/get-in-touch