Case IH is famous for its high horsepower machinery – the power to deliver the speed and efficiency so important for cost-effective farming in today's challenging conditions. When it comes to harvesting, the three series of Case IH Axial-Flow combine harvesters offer ideal choices for crop harvesting on all scales.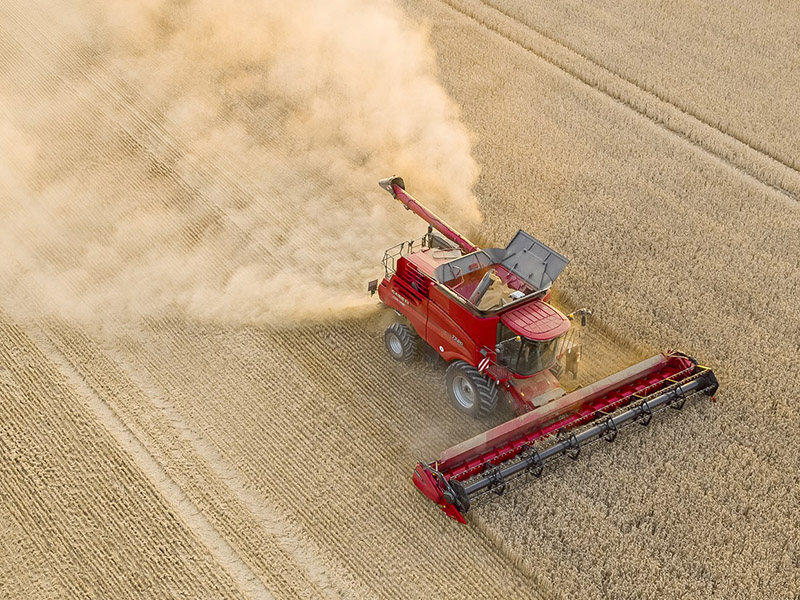 Topping the range are the three models of the Axial-Flow 250 series, ranging from 498hp to 634hp. Designed for the most demanding work in high-yield crops on large farms or in the hands of farming contractors, these advanced machines are packed with the latest features. The Axial-Flow® rotor design, invented by Case IH, delivers high-speed harvesting and increased threshing capability, while AFS Harvest Command™ automated harvesting technology adds automatically-adjusted rotor cage vanes and rotor speed, automatically-controlled cleaning-fan speed and sieve adjustment, PLUS a grain quality camera which evaluates the amount of non-grain material and broken grains in the grain sample en-route to the grain tank. These parameters are then used to optimise the threshing and cleaning settings – fully automatically.
Where simplicity and reliability are key factors, the Case IH Axial-Flow 150 series offers outstanding productivity. The 5150, 6150 and 7150 models, from 312hp to 460hp, deliver high output, minimum loss and short set-up times.
For mid-size arable operations the Axial-Flow® 140 series (from 312hp to 449hp) is equally adept on flat ground or hillsides thanks to the cleaning system fed by a set of 6 augers which ensure even and consistent crop flow, even when operating on undulating fields. Easy servicing is a highlight too, with all service points on the right side and smaller and lighter concaves that are easy to handle.
HIGH HORSEPOWER TRACTOR HERITAGE
Of course, you will want to match the power of your Axial-Flow combine with a powerful tractor and it would be hard to beat the Case IH Magnum, Puma and Quadtrac ranges.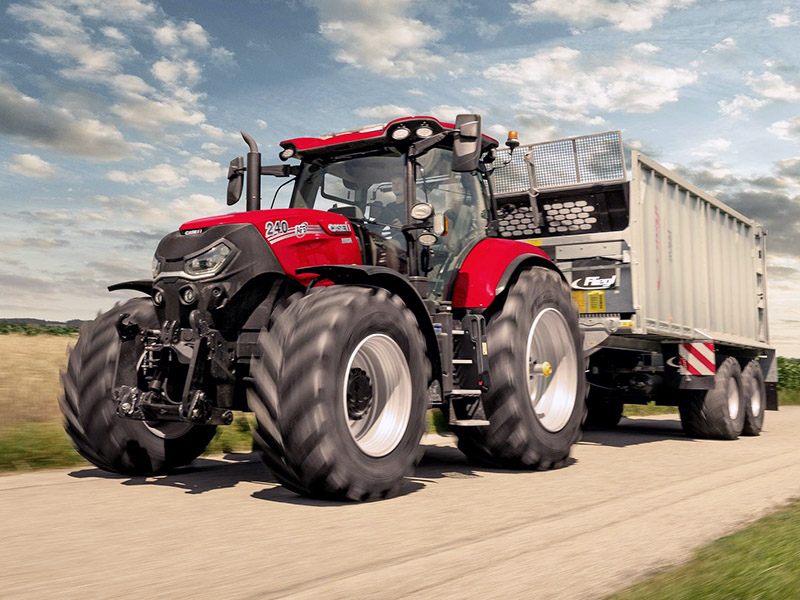 Since its launch in 1987 the Case IH Magnum has set the benchmark for powerful tractors that just continue to deliver, day after day. A process of constant evolution has seen the Magnum become a 'go-to' tractor for high output farming, combining horsepower with easy drivability and high levels of comfort. Available in models up to 379hp, the Magnum can be specified with PowerDrive or CVX transmission and, where maximum traction and reduced ground pressure is important, with Rowtrac rear tracks.
At the core of the Case IH tractor offering is the Puma, the newly redesigned range being split into two series – the compact Puma 140-175 models and the larger Puma 185-240 tractors. All Puma models are powered by 6.7-litre FPT Industrial six-cylinder engines, and all meet Stage V emissions regulations with Hi-eSCR2 technology. With rated power from 140hp to 240hp and ActiveDrive 6, PowerDrive or CVX transmission the Puma is your ideal harvest partner.
When you need a no-compromise solution for large acreages, the big guns of the Case IH range are the Quadtracs. With power on tap up to 628hp, these are the most powerful tractors in the market. Big on power, big on comfort and big on economy, the Quadtrac puts its power down with maximum traction combined with minimum soil compaction. The four tracks work together to deliver the best power output and even on the road the advanced design of the tracks provides a smooth, quiet drive without vibrations.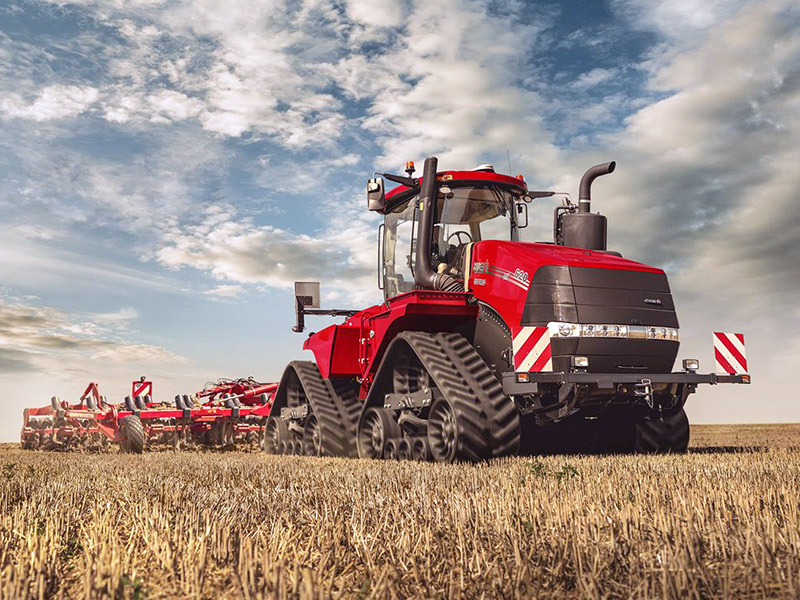 You won't fully appreciate Case IH power until you have tried it for yourself, so why not request a demo today from the people who know about Case IH – Our T H WHITE Pro Agri Specialists? Contact Andy Symes on 07920 028599, or request a demo online at www.thwhiteagriculture.co.uk/get-in-touch/