Running a high capacity, high efficiency trailed all-fodder straw bedder-feeder no longer means you need a high horsepower tractor. The Kuhn Primor 3570 M has a capacity of 3.5 m3 and has been designed to be compatible with 50 HP tractors (70 HP for haylage bales).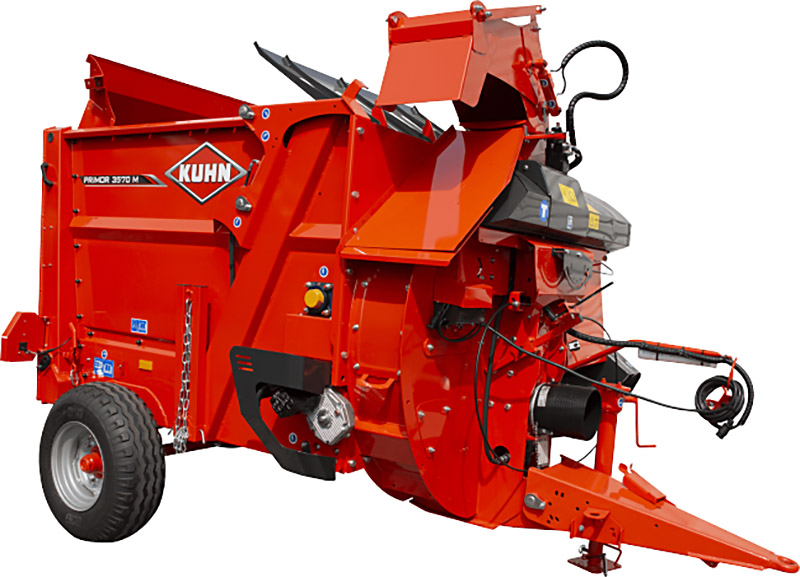 The PRIMOR 3570 M can handle 1 bale with a diameter of 2m metres, and two of up to 1.5m diameter, up to 2.7m in length and. It can also handle square bales. The machine is equipped with an all-fodder feed rotor, with sections mounted on a series of 8 discs which avoids undue breakdown of silage and similar foodstuffs (in other words, no 'milling' effect). The regulating tines are the key to the machine's flexibility, ensuring a regular flow of feed into the turbine which is designed to distribute fodder along the whole length of the separator.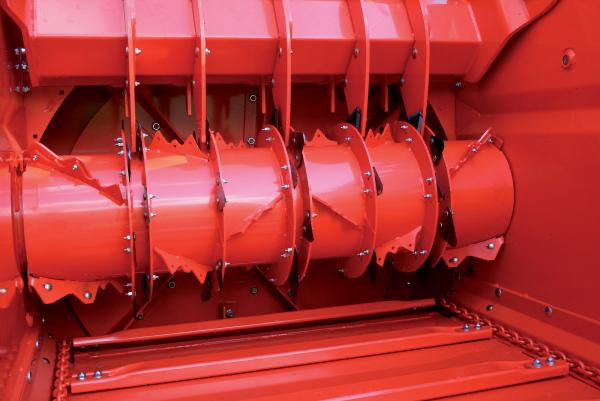 When it comes to bedding it's important to maintain the quality of the straw. The turbine wheel in the 3570 M comprises eight blades, two of which are slightly longer in order to vary the rate of flow of straw into the turbine, thus creating a shower effect. As air draws the straw through the pneumatic separation chamber the straw is gently untangled, resulting in a litter which is more resistant and longer-lasting, delivering greater comfort for your animals.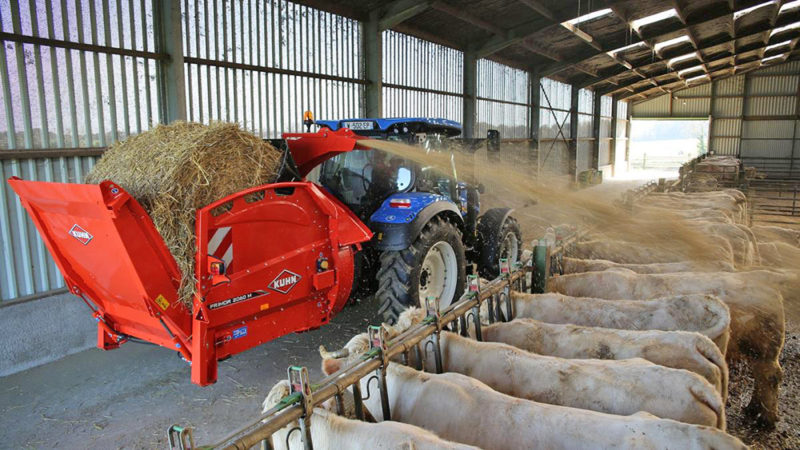 Where ease of access in constricted sheds is important, the Kuhn Primor 2060M is available in mounted or semi-mounted versions. Both have a 2 m3 capacity and are fitted with Kuhn's Polydrive system which makes light work of handling long fibres, such as hay and haylage. Despite the compact size of the 2060 M it performs just as well as larger machines and the pneumatic separating chamber concept ensures that straw is spread evenly over the full depth of the bedding area, at distances of up to 18m.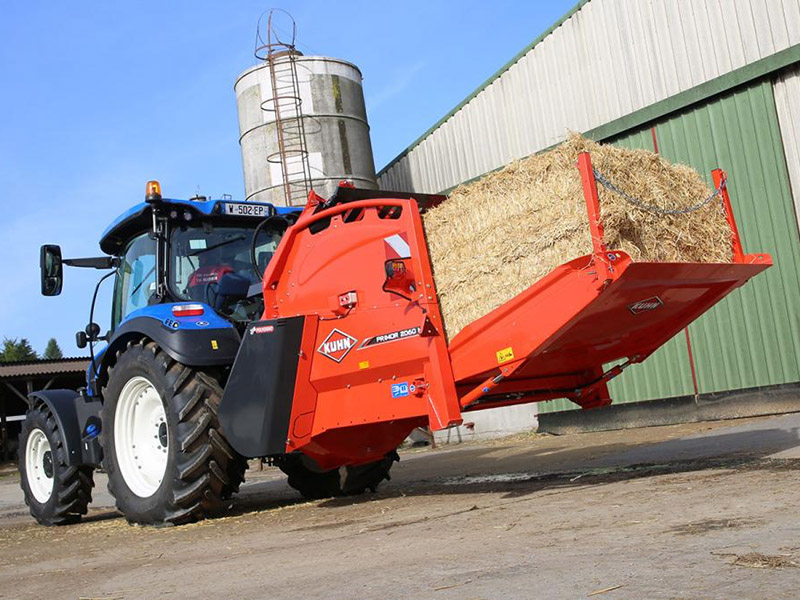 The gently-sloping tailgate is flush with the conveyor belt, making it easy to load round or square bales with no need for an external loader. The tub fitted to the PRIMOR 2060 M has been designed to handle round one round bale up to 1.8m in diameter, or one square bale up to 2.7 m in length) bales of all sizes.
For larger operations where higher capacity is important the Kuhn Primor range of all-fodder blower-feeders includes models up to 15m3 capacity. To request a demo of any of these quality Kuhn machines just speak to your T H WHITE rep or go to thwhiteagriculture.co.uk/get-in-touch.