Every farm is different and every range of tasks brings its unique challenges. So how on earth do you find just the right tractor?
Fortunately you don't have to worry about that as the experts at New Holland have done it all for you, tailoring a range of variables and combining them into an impressive range of tractors, so you can be sure there's a model that right for you.
The main variables to consider are power output, productivity, economy and comfort. For many mixed arable farmers, or for those running intensive livestock operations the latest New Holland T6 Stage V tractor range will satisfy even the most demanding users. Six 4 and 6-cylinder models, offering power outputs from 145hp to 180hp combined with a choice of three transmissions make the T6 a true 'Jack of all Trades'.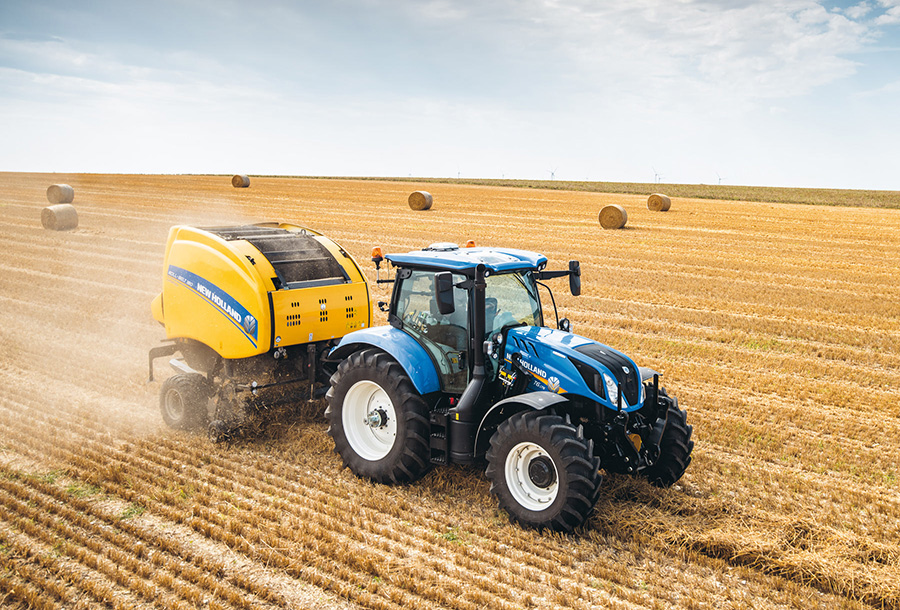 Semi power shift ElectroCommand™ transmission offers 8-speed clutchless gear changes to reduce fatigue, and gear shifting is taken care of with the addition of the optional auto modes. Fast and smooth gear changes for field work are matched by a 50kph transport speed on the roar (or 40kph for even greater economy) and the tractor can even sense if it is being pushed by a loaded trailer, holding a gear to provide engine braking.
Designed and built by New Holland, the Auto Command™ CVT transmission is available on the T6.145 and T6.175 4-cylinder models and is now available on the new T6.160 and the T6.180 6-cylinder models. Probably the smoothest and most productive CVT around, it is set up to deliver the most frequently used speeds during cultivation and transport and you can set a target speed – perfect when moving between fields or when crop yields have altered.
The all-new 24×24 Dynamic Command™ transmission – now available on the new T6.160 and T6.180 6-cylinder models and T6.145 – 175 4 cylinder models enables you to shift between eight gears under load, without having to change ranges. Thanks to the wide spread of speeds within the three ranges, which correspond to those most frequently used whilst conducting in field or on road activities, you shouldn't need to change range mid-task, which results in improved infield and on road productivity.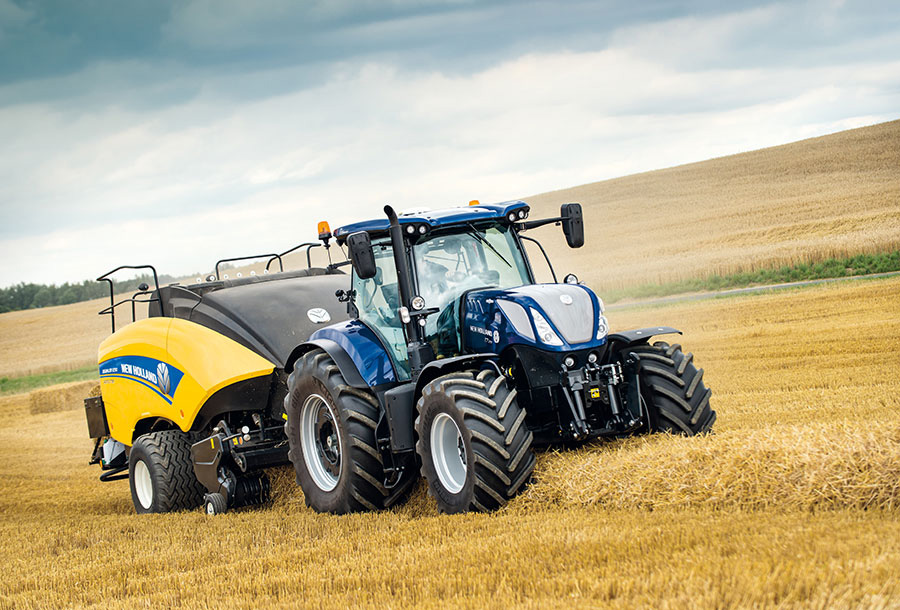 Where even more power is needed – typically on larger farms or by contractors – the newly redesigned T7 Stage V range delivers in spades.  With power on tap from 165-225hp for standard wheelbase models, 195-270hp for long wheelbase models, and right up to 313hp for the new T7 Heavy Duty, the T7 range makes easy work of almost every task. Head-turning stying features sleek lines, gill-like side vents and a gull wing profile roof with 'cat-eye' lights and automotive style signature headlights for true round the clock farming.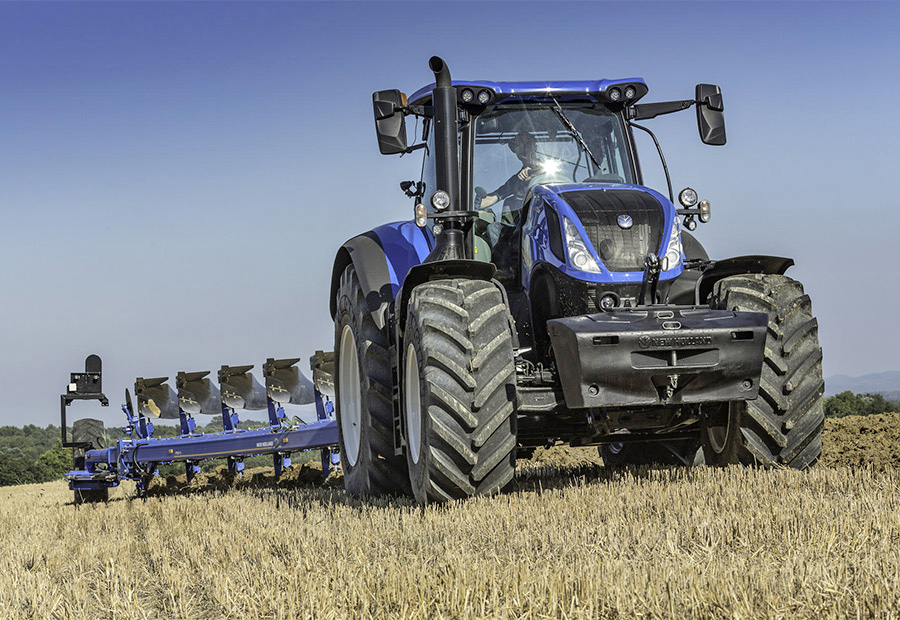 For rugged reliability most New Holland T7 models can be specified with Range Command – a simple and well proven transmission. It provides clutch-free gear changes within each working range and is the ideal choice for general farm applications. 
Alternatively Power Command is a full-powershift transmission: you select the gear speed you want by simply pushing up or downshift buttons. 
For the highest horsepower models Auto Command™ continuously variable transmission ensures that the muscular performance is handled smoothly, delivering grunt with economy.
Still confused? Don't worry, we know how baffling all the options can be but T H WHITE's trained tractor specialists will help you navigate the choices to ensure you end up with virtually a bespoke T6 or T7 tractor, perfectly built to suit your needs and specifications. Talk to us today!