Kongskilde diet mixers have achieved a deserved reputation for being extremely hard-wearing due to the use of high-strength steel in the auger windings, placing these machines in another world compared to cheaply made feeders. Other benefits include quicker mixing, gentler mixing, effective shredding and low power consumption.
There are three model ranges in the line-up: VM-1, VM-2 and VM-3.
The VM-1 diet mixer is the perfect entry point for farmers who need to feed from 55 to 100 dairy cows a day. The sharp single auger can easily shred bales of all types before seamlessly mixing the fodder with any other. Your herd can then feed directly from a discharge door.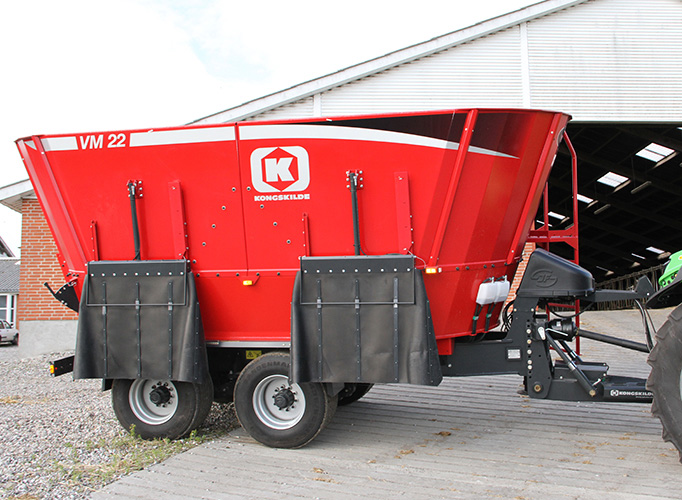 For feeding around 100 to 220 cows the Kongskilde VM-2 range can deliver the ideal solution. The twin auger can be adjusted to deliver the desired discharge capacity, with one to five doors available.
Large, top-of-the range VM-3 models feature a triple auger which can deliver an even higher capacity compared to the VM-2, together with one to five discharge doors – perfect for larger-scale dairy farmers feeding herds of 170 to 350 cows.
To find out which of the Kongskilde diet mixers would be best for your farm, talk to your T H WHITE Agriculture rep. You can also request a demonstration at thwhiteagriculture.co.uk/get-in-touch.