Kawasaki UK has just released the latest addition to its 2017 range of utility vehicles, the Mule 610SX 4×4.
After many successful years on the market, the unique Mule 610 has received a facelift as well as many new features which include a more rugged front end with improved storage, nudge bar and lights.
The steering wheel is now shared with the larger Mule Pro – it's adjustable and has a chunky soft grip feel. The dashboard layout is all new with new digital instruments and the rear cargo bed is more robust with new tie-down side rails.
Measuring just 2.7m long by 1.3m wide, the Mule will go most places where access is limited, weighing only 439kg it has exceptionally low ground pressure keeping ground damage to a minimum. It's a  heavyweight though in other areas, capable of towing 500kg and carrying 415kg. The figures are impressive.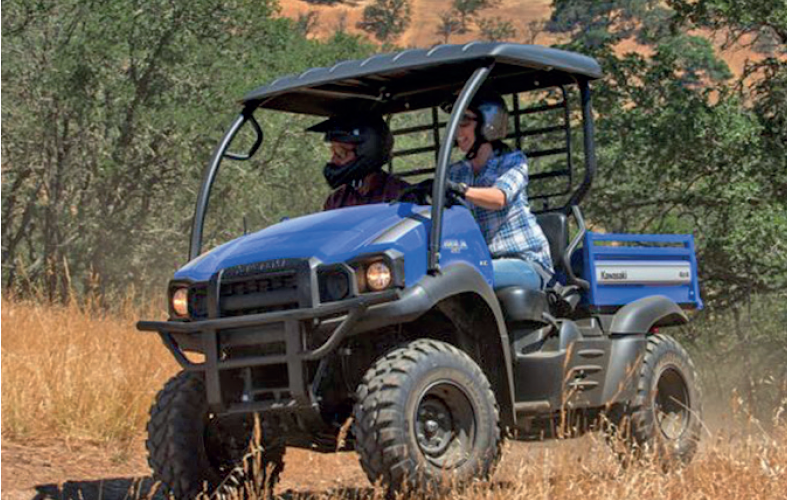 It is powered by the same bullet proof 400cc petrol engine that drives an automatic transmission with high and low range and difflock. Optional  accessories include a roof, screen and tow bar.
At the very competitive list price of £6,749 plus vat (excluding cab options), this compact UTV delivers such outstanding value for money with reliable day-in, day-out working performance.
For further information please contact our Agricultural or Groundcare Divisions, or either Tim Rochfort on 07973 911934, or Simon Knight on 07860 712963.