Once you have made your bales, T H WHITE can also supply the perfect complementary Kuhn machines to wrap them.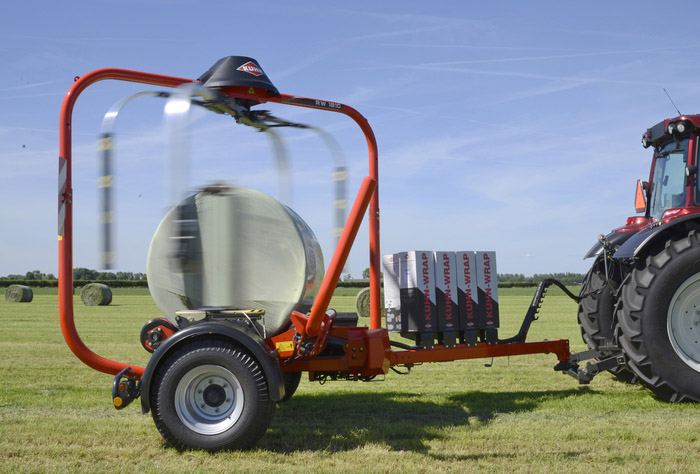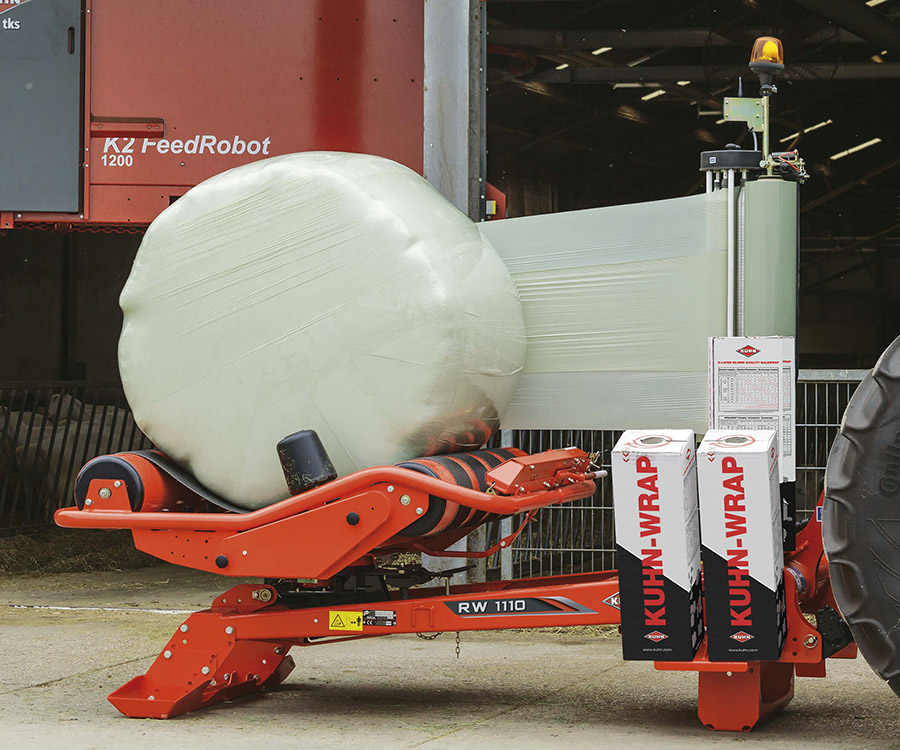 Ideal for a one-man operation wrapping round bales, there is the simple 3-point linkage mounted, quick-hitch compatible KUHN RW 1110. Perfect for 'wrap and stack' operations in the field or in the yard it is capable of wrapping heavy bales of up to 1200kg, while the low mounted 4-belt turntable ensures gentle bale ejection so there is no need for an active fall dampener.
Also capable of wrapping 1200kg bales is the RW 1200, but it is also capable of loading, transporting and wrapping the bale on the go. Move up to the RW 1410-1610 self-loading series and you get even greater capacity and efficiency, with the ability to carry a second bale in the loading arm during wrapping.
With the top of the range KUHN RW 1810 round bale wrapper you get the very latest technology. A laser operated AUTOLOAD system detects the bale as it is approached and sets the loading arm into the pre-load position. The twin satellite arms with pre-stretchers wrap the bale at high speeds soon after loading the bale. Once the correct amount of film layers are applied, the film is cut and firmly held by the 'scissors-type' film cutters. Amazingly with this machine it is possible to wrap 100 bales per hour with 6 layers of film. With a 30% faster cycle time you can keep up with the fastest balers around. It is also capable of loading the heaviest bales of up to 160 cm in diameter, weighing 1400kg.
If you need to wrap both round and square bales, then the innovative Kuhn SW 4014 wrapper is the answer. This efficient, high speed machine features a unique non-stop fully automatic wrapping function. Like the RW 1810, the AUTOLOAD function detects, loads, wraps and unloads bales automatically. See it here and prepare to be amazed:
For all your baler wrapper needs, speak to your T H WHITE representative today.