This quarter our chief demonstrator Mike Quilter has been out to farmers in Gloucestershire trialing a New Holland plough and an innovative Kuhn strip tillage machine…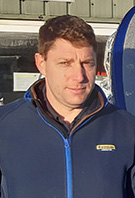 ---
New Holland PHV5875 Plough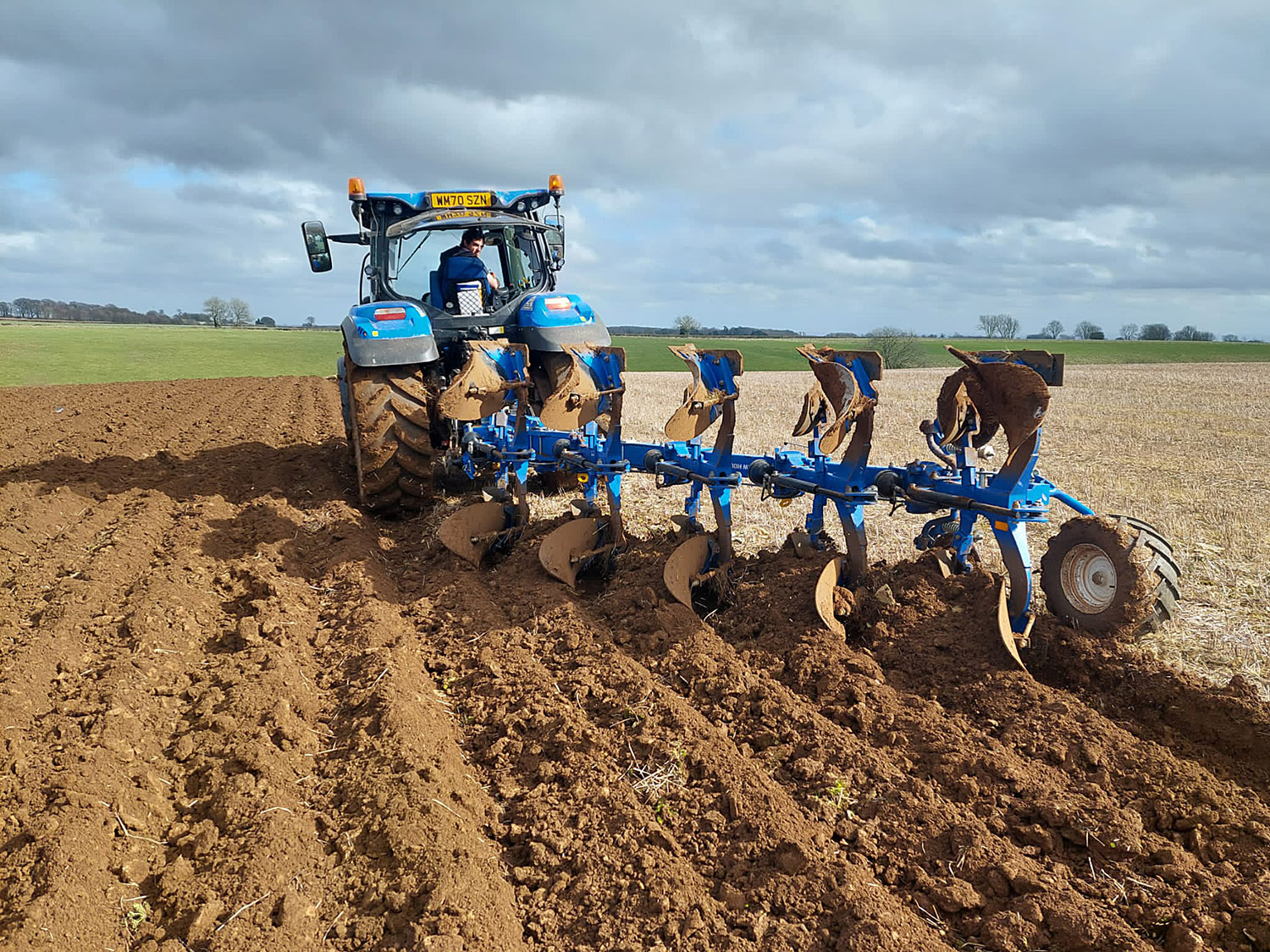 This farmer near Tetbury was looking for a plough to work in Cotswold brash, ploughing overwinter stubble. I took the New Holland PHV5875 fully mounted plough, a 5-furrow model with hydraulic auto reset and hydraulic front furrow adjustment. New Holland offers a large variety of plough bodies and points for its range of ploughs and the PHV5875 is a good, strong plough, easy to pull and set up. The user can choose from three headstocks depending on the horsepower of the tractor to be used. As the plough has a low draft it could be used with a low horsepower tractor.
The farmer was impressed with the build quality of the steelwork on the plough as well as the hydraulic reset which gives a fast, stable turn-over for the return to work. He also loved the land wheel set-up.
You can find more information on New Holland mounted reversible ploughs HERE.
Kuhn Striger 100 Strip-Till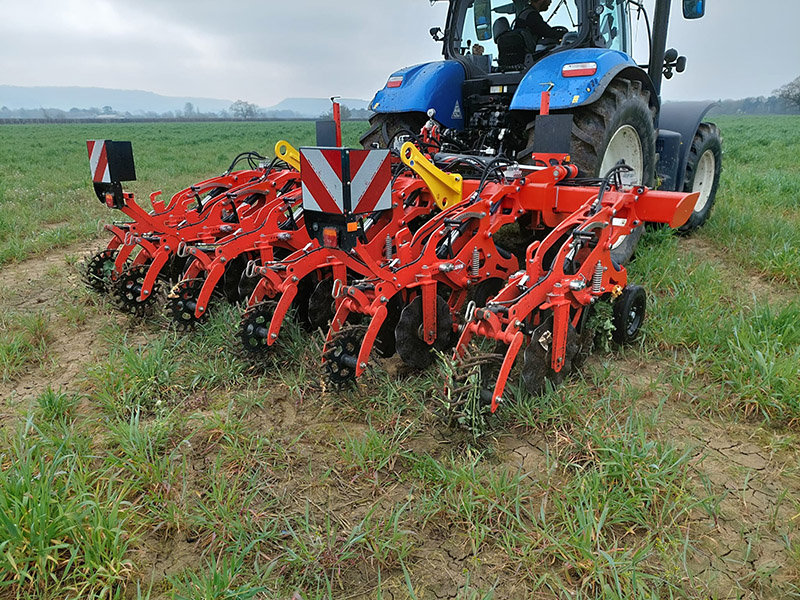 An organic farmer in Gloucestershire has, up to now, been direct drilling cereals, but is now looking for a tillage machine that will work the field only where the seeds need to be placed.
I demonstrated the Kuhn Striger 100, an advanced strip-till tool offered in sizes from 4 to 12 rows, which only prepares the seeding line for planting crops in rows. Strip-till is a conservation system that uses minimum tillage to combine the soil drying and warming benefits of conventional tillage with the soil-protecting advantages of no-till by disturbing only the portion of the soil that is to contain the seed row.
The tool uses a large disc to cut the soil first, followed by a simple row cleaner similar to a maize drill with adjustment for height and aggressiveness. This is followed by a simple leg that can be raised and lowered with a first pass at 7in depth for maize. At this point there is a disc either side of the leg to stop soil flowing out too far from the leg, again fully adjustable. This is then followed by a roller (with a choice of rollers to suit your conditions).
As for set-up, you have a simple break back hydraulic ram, set from the cab, and hydraulic pressure on the rear roller. After a first pass you can make a second pass with the leg set at about 3in depth and a little pressure on the rear roller to get a seed bed.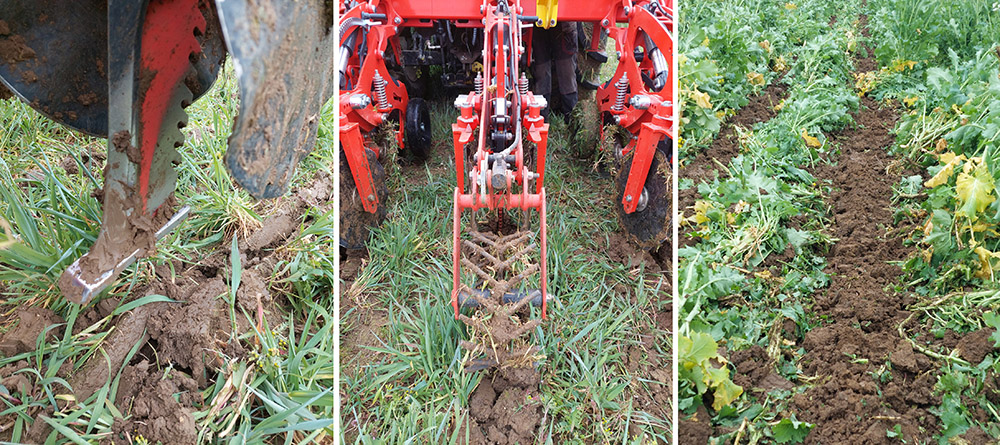 During the demonstration the Kuhn Striger 100 left a perfect seed bed for maize, with a low draft, and handled cover crops and trash well. The farmer's verdict : "A very impressive machine, simple in concept and easy to set up, with a range of adjustments to suit all conditions.
If you would like a demonstration of these or any other agricultural machines from the T H WHITE stable, call Mike Quilter on 07887 540200, or email him, mike.quilter@thwhite.co.uk