Buy a complete Hoofcount Footbath from T H WHITE and get 200 litres of chemical completely FREE!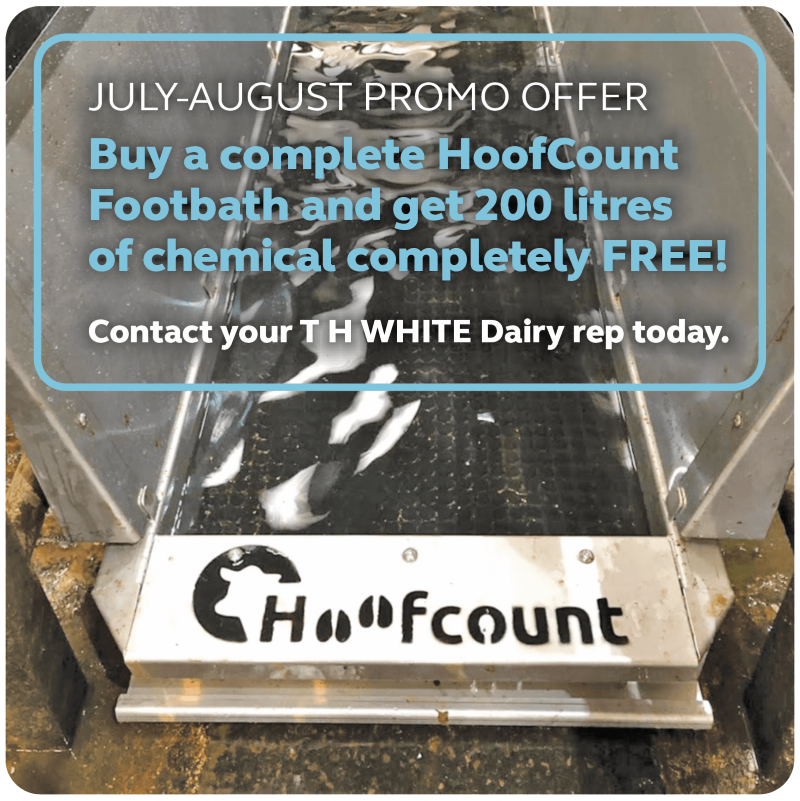 The Hoofcount Footbath not only reduces lameness in your herd but also helps to save on unnecessary costs. And it's set up to suit your individual needs – the counter, chemical concentration and frequency will be determined by our experts, washing away any niggling worries around the on-site installation!
Get a Hoofcount footbath with this fantastic offer now, either speak to your Dairy Van salesperson or contact your T H WHITE Dairy rep today HERE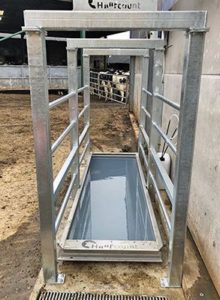 Standard Footbath
• Up to 3m length and 0.8m (internal) width
• Allows 2 dips per hoof
• Ideal for smaller herds and especially with robotic systems.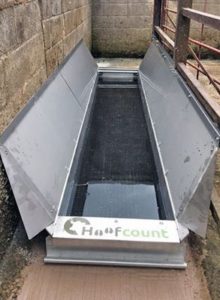 Excel Footbath
• Up to 3.7m length and 0.6m (internal) width
• Allows 3 dips per hoof
• Ideal for larger herds 200+ and exit of Rotary systems
• Strong, stainless steel side sheets keep chemicals in the bath and ensure cows cannot step on bath sides