He-Va Stealth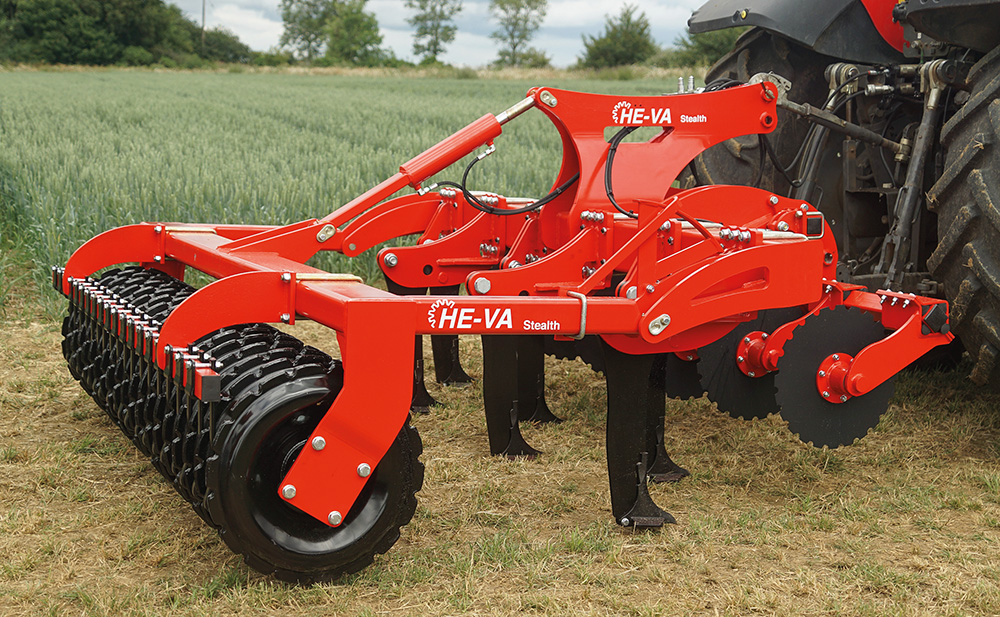 The HE-VA Stealth is a medium depth, low disturbance subsoiler. Its scalloped, straight, front cutting discs cut through the surface ahead of the low disturbance legs to minimise soil burst and in turn grassweed germination. Legs are staggered in 2 rows to allow residue flow through the machine, reducing the tractor HP requirement. Leg spacing is standard at 500mm but can be altered to 450mm, 500mm or 550cm for differing soil types and conditions.
The Stealth has been designed to satisfy the requirements of no till and reduced input farming systems. However, it is also suitable for use in all farming systems where repair to damaged soil structure is required, such as headlands, tramlines or other high traffic areas.
The discs are large enough to cope with trash and arduous conditions and are fully adjustable with a hydraulic ram to lower the discs as they wear. Staggered legs provide trash throw and soil movement evenly through the machine. The clever hydraulic auto reset uses an individual hydraulic cylinder on each leg connected to a gas accumulator, allowing the leg to break back and reset if it comes into contact with an unmovable object.
He-Va Combi Disc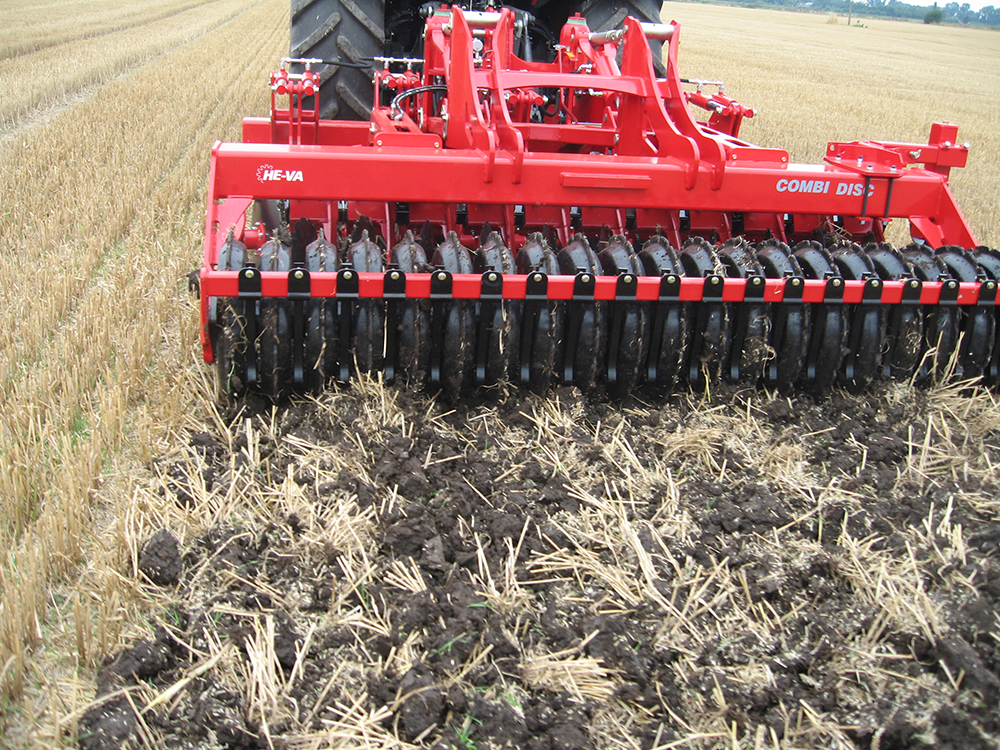 The HE-VA Combi-Disc is a multipurpose cultivator designed to subsoil, surface cultivate and consolidate in one pass. The compact mounted 3m version can be used on tractors from 170hp upwards whilst the 4.25m and 5.25m trailed units are capable of being used on tractors up to 450hp.
The Combi-Disc provides versatility for smaller farms by being able to perform a number of different jobs from primary to secondary cultivation, and from subsoiling to shallow disc cultivating. Equally the larger folding trailed machines are at home being used as shallow stale seedbed preparation on 180hp tractors or working up to 350mm (14in) deep moving the whole soil profile from the surface down on a 450hp tractor. Adaptability and ease of adjustment are standard features throughout the range.
Control over many functions is available without leaving the tractor seat, including tine adjustment, disc adjustment, and depth sychnonised disc agressiveness using angled sabre discs. Several options are available including a rear roller, border deflector, stealth leg and point.
For more information please contact your T H WHITE Agriculture rep.