Doosan's Popular Mid Range 14 Ton Excavators
The Doosan DX140LC & DX140LCR-7
The Doosan DX140LC-7 and DX140LCR-7 make up just two of the latest DX-7 releases from the brand. The new -7 excavators from Doosan boast a number of upgrades and improvements.  These upgrades and improvements feature innovative technology, improved performance and further enhanced comfort and user control. The overall upgrade of the already popular 14 ton machines is destined to boost fuel efficiency, up time and ultimately return on investment.
Power, Productivity, Robustness, Agility
The new Doosan range of tracked excavators combines performance, smooth and intuitive controls, sustainable manufacturing, fuel efficient technology and unbeatable value for money.
Both new excavators offer state of the art comfort cabs which provide more features as standard than other machine on the market. The machines are designed with the operator in mind and come complete with smart key, quality digital displays and ergonomic controls, a deluxe comfort seat and more. The new Doosan DX140LC-7 and DX140LCR-7 offers super smooth hydraulics which allow for a smooth ride and precise movements.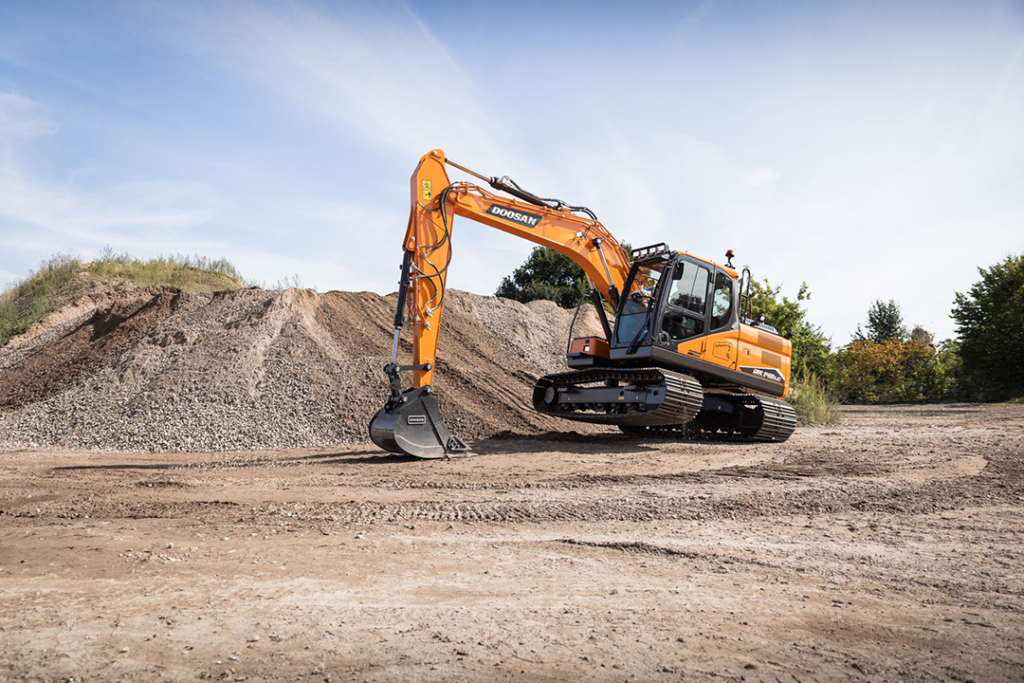 Doosan DX140LC-7
The Doosan DX140LC-7 is the popular 14.6 tonne powerhouse loved by operators worldwide. The newly designed and upgraded -7 model is powered by the Doosan D34 Stage V compliant engine which provides 87.2 kW / 117 HP of power.  Some innovative new engine features paired with upgraded hydraulics provides an increased fuel saving over it's predecessor.
Key Information:
Max engine output 115 HP
Stage V engine
Operating weight 14,400 kg
Doosan DX140LCR-7
The Doosan DX140LCR-7 is the Reduced Tail Swing model which has a new counterweight design that offers enhanced service accessibility. The reduced swing model has one of the shortest swing radiuses in the market and boasts superior stability. The Doosan DX140LCR-7 gives operators greater flexibility where space is at a premium without sacrificing performance.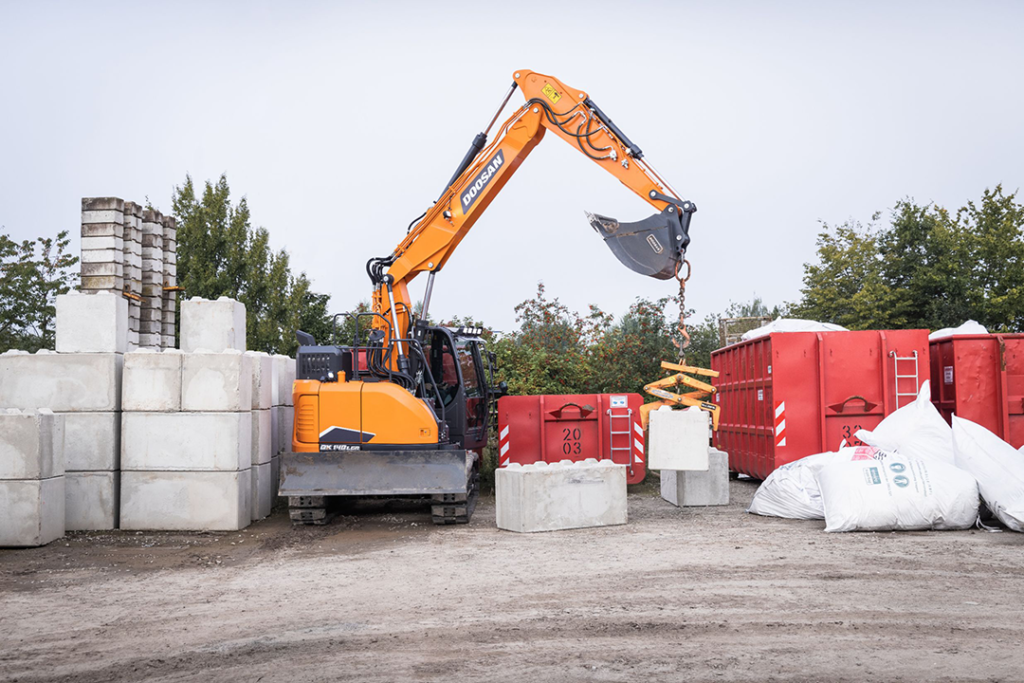 Key Information:
Max engine output 115 HP
Operating weight 15,600 kg
Stage V engine
Newly re-designed RTS counter weight
Doosan smart key for keyless start & remote locking and unlocking
Newly designed spacious cabin
DAB audio system featuring radio + MP3 stereo with Bluetooth streaming
Working mode for Tilltrotator
Improved lifting capacity and stability
The new Doosan DX140LC-7 and DX140LCR-7 excavators are game changers, but don't just take our word for it .. speak to us today!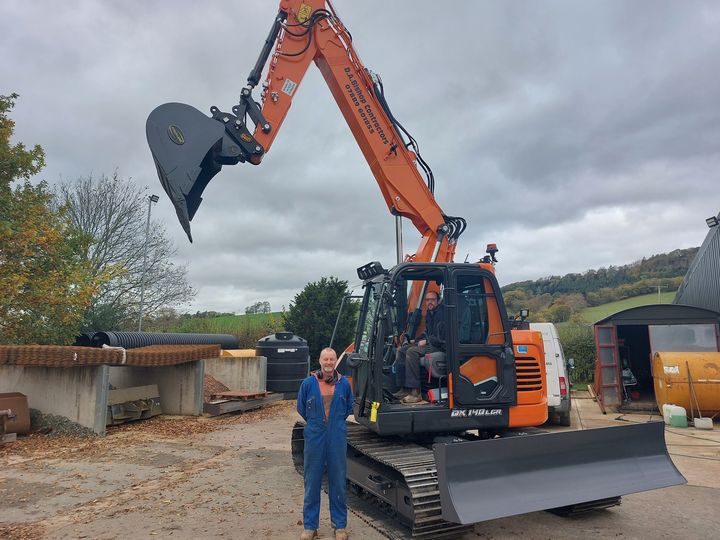 Long term customer Matt Bishop of DA Bishop Contractors and his operator Harry are the happy new owners of a new Doosan DX140LCR-7 excavator.
The new 14 ton reduced tail swing Doosan excavator comes as a welcome and very useful addition as Matt's workload covers a wide range of applications from shed bases, lagoons and construction work for farmers as well as forestry, drainage and environmental schemes.
The addition of the new DX140LCR-7 with dozer blade and three piece boom gives Matt a versatile machine with a wide dig envelope and ability to work in confined spaces with a range of attachments.
Speak to us about the new Doosan DX140LC-7 and DX140LCR-7 machines available from T H WHITE Construction. You can get in touch with your area representative or call us on 01299 827002