Churcham Homes has established a strong reputation as a prestige West Country house builder. Based at Huntley, Gloucestershire, the family-owned business specialises in high-value, architect-designed homes and its latest development, at Ullenwood near Cheltenham, will encompass its 100th house to date.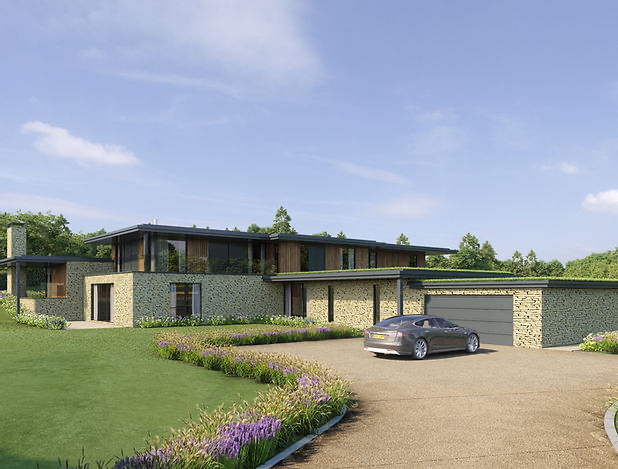 The Ullenwood site will offer a stunning combination of ultra-contemporary residences in a beautiful 34-acre Cotswold setting, with the first of 26 spacious houses due to be completed before the end of 2021. The task of making sure the right kit is on-site to ensure the houses are built on schedule to Churcham's high standards  falls to Site Maintenance Manager, Lyndon Liddington.
"It's a complex build and I knew we would need a tough, reliable machine that could be used for a wide variety of applications," said Lyndon. By a stroke of luck the Churcham offices are right next to T H WHITE's Huntley branch, and it was there that construction machinery specialist Steve Clucas-Tomlinson introduced Lyndon to the Manitou MRT 2150 Privilege Plus rotating telehandler.
Lyndon knew immediately that this was the machine he needed: "It's incredible – Manitou advertise it as a 3-in-1 machine – telehandler, winch and work platform – but it's much more than that. It can do almost every job needed on a construction site, from simply moving materials around to use as a crane. Because it rotates through 360 degrees you can carry out all sorts of tasks without having to move the machine.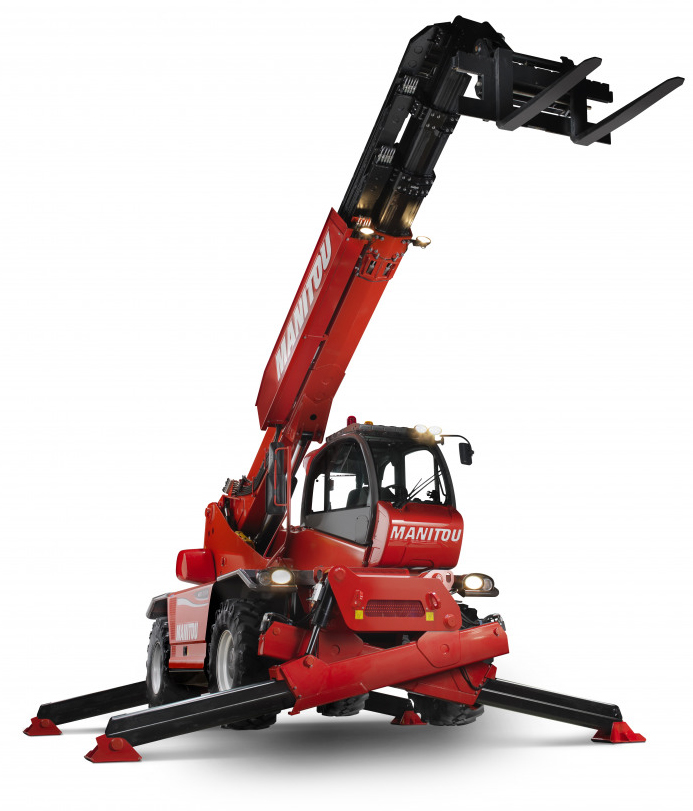 "On sites where a crane has been brought in to lift roof trusses you can often be waiting around for wind to drop etc, but because the Manitou is on site all the time you can just do those jobs when the moment is right – not being governed by the weather. The Manitou's built-in telescopic stabilisers make it safe and effective for use as a crane and its 17.9m reach and 5 tonne lift capacity mean it can handle steels and other heavy items.
"Another great feature is the electronic sensor that identifies the attachment in use and adjusts the load settings accordingly," Lyndon adds.
The purchase was made and the Manitou MRT2150 was delivered to Ullenwood in January. Lyndon is over the moon: "It's the best thing we've ever bought – a real all-rounder. No serious builder should be without one!
Steve Clucas Tomlinson is ready to surprise you with what the Manitou range can do. Call him on 07860 593339. You can find out more about Churcham's Ullenwood development at www.churchamhomes.co.uk/ullenwood