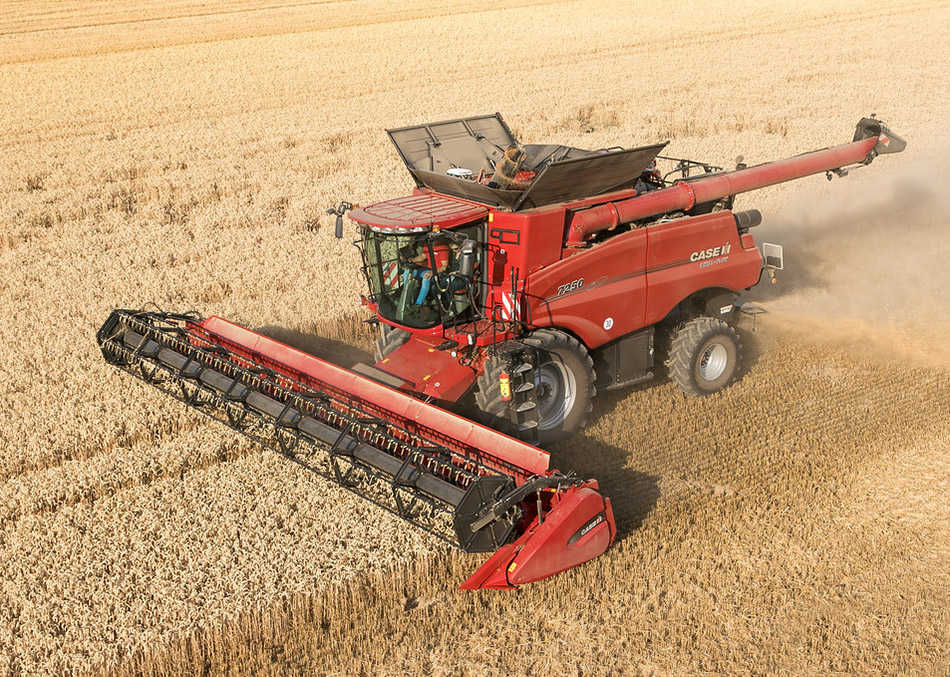 As the international situation causes a surge in home-market demand for grain, the importance of speed, efficiency and economy in harvesting has become paramount.
Fortunately for UK farmers the 2023 model year line-up from Case IH – now ready for you to demo at T H WHITE – includes combine harvesters, tractors and balers that bring all the company's innovative features together to deliver the most impressive harvesting results you have ever seen.
Foremost in the mix is the Case IH Axial-Flow 7250. Being the smallest of the models in the 250 range of large frame combine harvesters it will serve the demands of large modern farms and contracting businesses while offering best-in-class levels of economy and operator comfort. Packing 498hp, the 7250 is built to meet all the challenges associated with high-yielding crops, delivering high-speed harvesting, increased threshing capability even under the most challenging conditions, plus delivery of unbeatable grain quality.
With the '23 model year all 7250s are 'Harvest Command Ready'. This will enable any customer to retrofit the Harvest Command automation feature which monitors and adjusts seven machine settings (ground speed, rotor speed, cleaning fan speed, pre sieve, upper sieve, lower sieve, cage vane angle) based upon 16 sensor inputs and comprehensive algorithms to maximise productivity and grain quality and to minimise losses.  Bringing even higher levels of accuracy to precision farming, the Axial-Flow 7250 is now fitted with the new AF 392 antenna which can reference more satellite constellations for greater efficiency wherever you are working.
Operator comfort is a top priority too. A new, high spec leather seat is being phased in which will also swivel 10 degrees to the left, making for easy entry and exit as well as making it more comfortable to view the unloading auger. Other features of the seat include air chamber lumbar and bolster support plus built-in heating and ventilation. And, for the times when there's a chill in the air, a new design of heated floor mat is included.
Underlying all this is the proven Axial-Flow single rotor technology for quality grain harvesting with minimal losses, an integrated straw chopper with agronomic design and CVT Power Plus drive.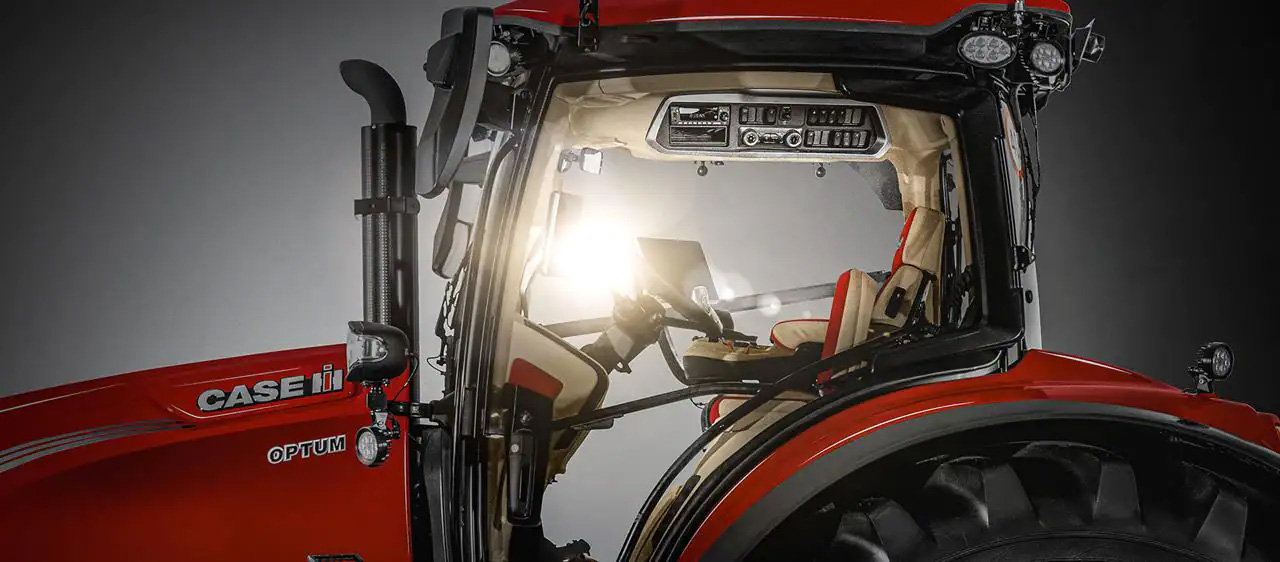 The perfect partner for the Axial-Flow 7250 combine is a Case IH Optum AFS Connect tractor. Again featuring high horsepower (250-300hp) and high-spec design, the Optum stars on comfort too. The luxurious, user-friendly interior includes a new Multicontroller armrest, plus configurable controls to allow the tractor and its implement to be adapted to the operator and the task. As well as the Case IH CVXDrive continuously-variable transmission, these tractors are equipped as standard with the Case IH AFS Connect telematics package for instant two-way data transfer between tractor and online management portal, providing real-time machine monitoring and much more.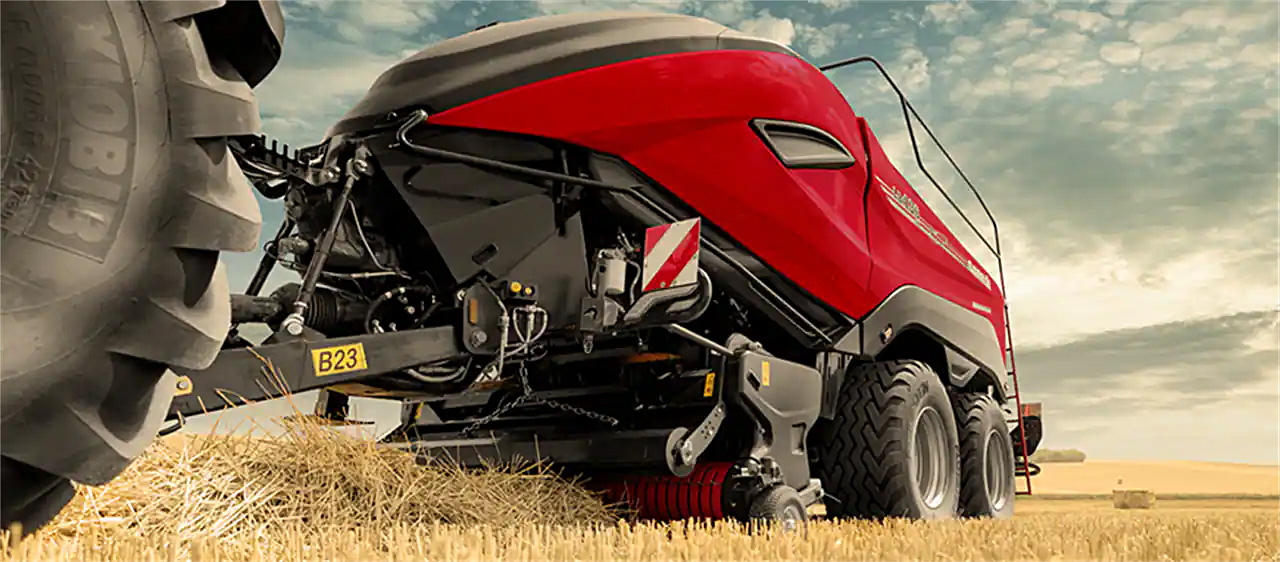 The Optum tractor also has the power to drive the new Case IH LB436 HD Rotor Cutter large baler, which has been designed to deliver 22% greater bale density while equaling or exceeding the throughput of standard conventional balers – and up to 15% more compared to the earlier LB XL range. This is achieved through numerous features such as a patented two-speed gearbox, revised plungers, TwinePro twin-knot technology as standard, or a hydraulically suspended, steered tandem chassis. Able to produce 500kg bales in all crops it has a capacity of more than 40 tons per hour.
So if you want to keep your cool when the harvest heat is on, book your T H WHITE demo with the Axial-Flow / Optum / Large Baler line up. Just call your rep or visit thwhiteagriculture.co.uk/get-in-touch