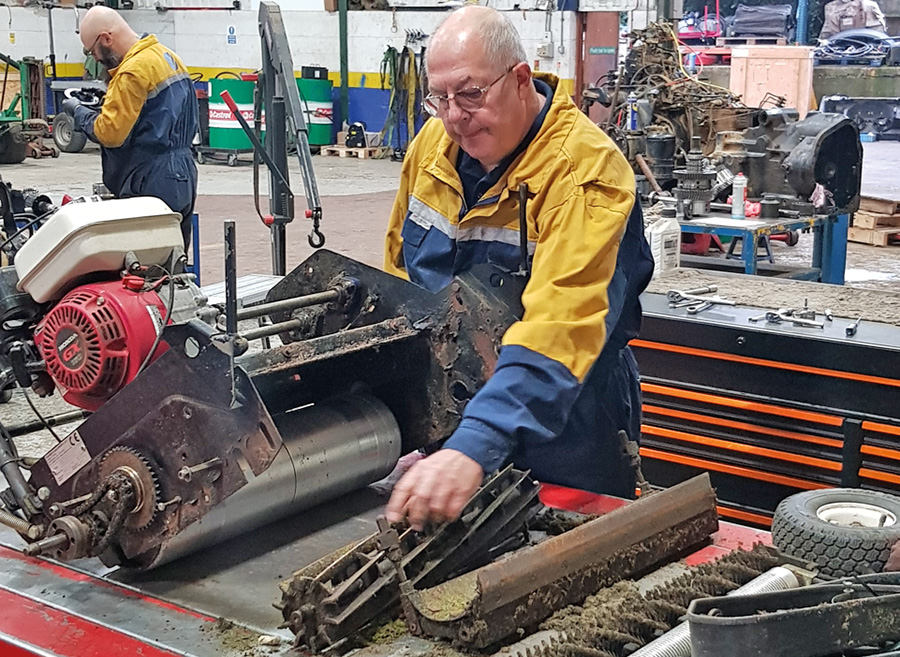 Understandably, T H WHITE's garden machinery service and repair workshop at Warwick – part of the Murley business that T H WHITE took over last year – is regarded as an essential part of business by many groundcare professionals in the South Midlands.
But it's not just the professionals who have recognised the value of expert service and back-up, as the Warwick operation also deals with many domestic customers. One of these is John Smart, who doesn't even live in Warwick, but almost 20 miles away at Wolston, near Coventry.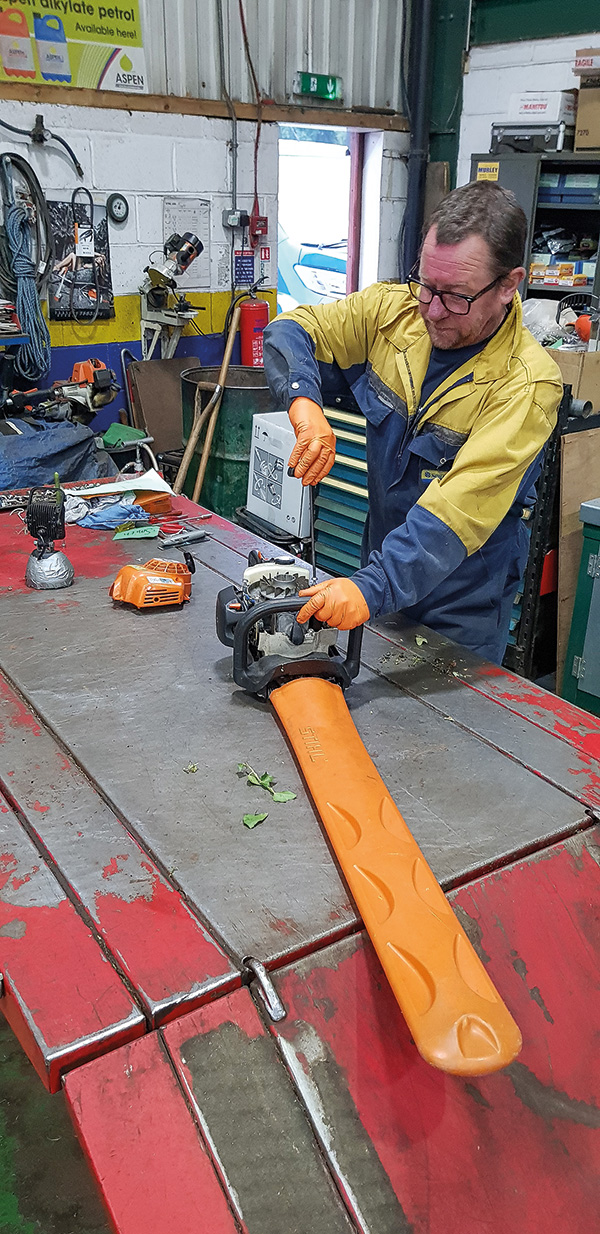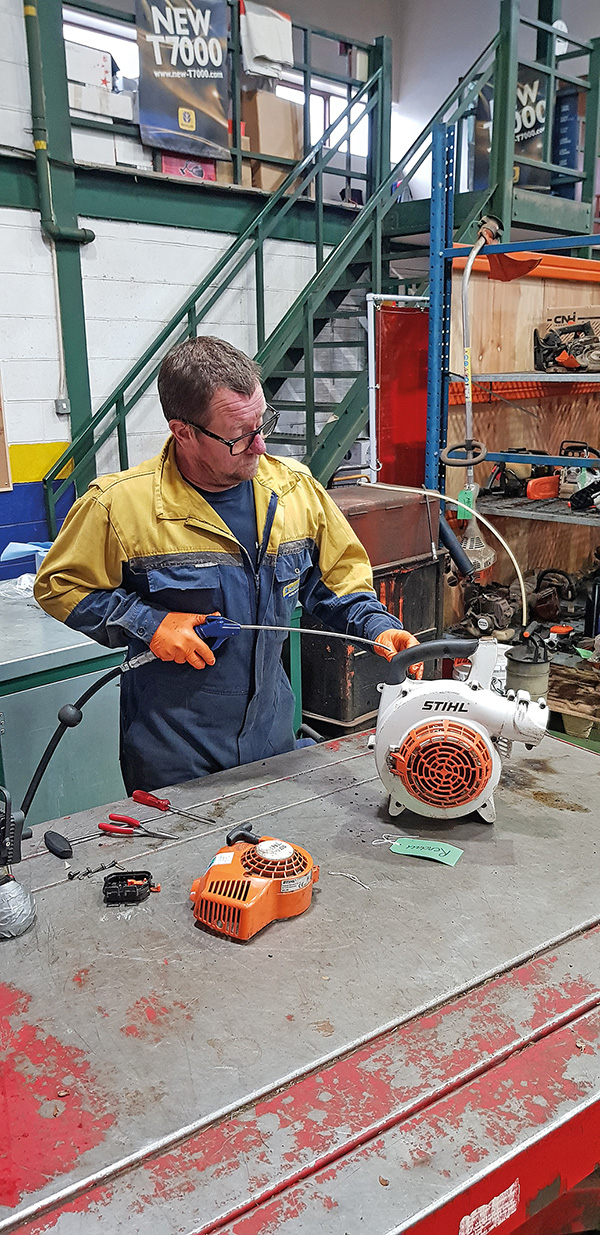 "I have a large garden," John explains, "a couple of acres in fact, so I probably have more machinery than most people. The present count is four mowers – a Cub Cadet ride-on, a Honda rotary and two Atco cylinder mowers – trimmers, streamers and a compact tractor. I started going to Murleys about 15 years ago due to their reputation and I have stayed ever since. The transition to T H WHITE has been a very positive one – the team I deal with has stayed the same but the business now has the support of the much larger group. I can't fault it.
"The distance has never been a problem either, even for the larger items, as T H WHITE operates a 'collect and deliver' service. Machines are never away for long and when smaller jobs need to be carried out an engineer will come to me, getting the kit back in use immediately.
"As an enthusiastic gardener it's important to me that everything in the garden really is rosy. I can't recommend T H WHITE highly enough in helping me to achieve that."
Could your garden machinery benefit from T H WHITE's attention? Visit the T H WHITE Garden Machinery Centre at Nelson Lane, Warwick, CV34 5JB, or phone 01926 494336.