We have a very special bonus for the first 15 customers who order a Case IH Axial-Flow combine harvester for delivery in time for the 2020 season. 
If you are one of the first 15 to enter into a retail contract to buy a Case IH combine you will be taken on a two-centre trip to the USA, visiting the Case IH combine harvester manufacturing plant at Grand Island, Nebraska, as well as the company's worldwide headquarters at Racine, Wisconsin, where many of the famous red tractors are made.
At Grand Island you will be given a tour one of the most modern agricultural machinery manufacturing plants in the world to see how the industry-leading Axial-Flow combines are made. You will also visit Racine, 650 miles away on the shores of Lake Michigan, where the business was founded in 1842 by Jerome Increase Case.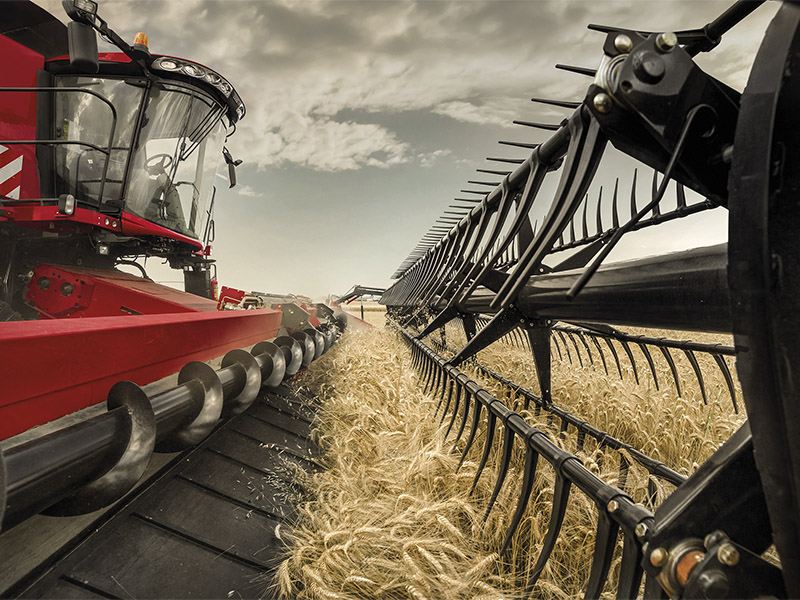 In addition to this great incentive, T H WHITE Pro Agri also has a finance offer of 1+3 at 0% on Case IH equipment ordered by 30 November. 
Case IH offers three series of Axial-Flow camobine harvesters. At the entry level is the Axial-Flow 140 series with three models from 312 to 449hp, perfect for mid-sized arable operations. Stepping up in spec, the Axial-Flow 150 series combines are the perfect combination of simplicity, productivity and reliability. Equipped with single-rotor technology combined with the Cross Flow™ cleaning system, the 5150, 6150 and 7150 models (312 to 460hp) deliver high output, minimum loss and low set-up times.
For the most demanding applications  the Axial-Flow 250 series provides raw power from 498 to 634hp, offering high-speed harvesting, increased threshing capability and ultimate grain quality, even under the most challenging conditions. Take your pick.
So, will you be on your way to the USA? Visit T H WHITE Pro Agri today at Frome or Stockbridge, or call 01373 465941.