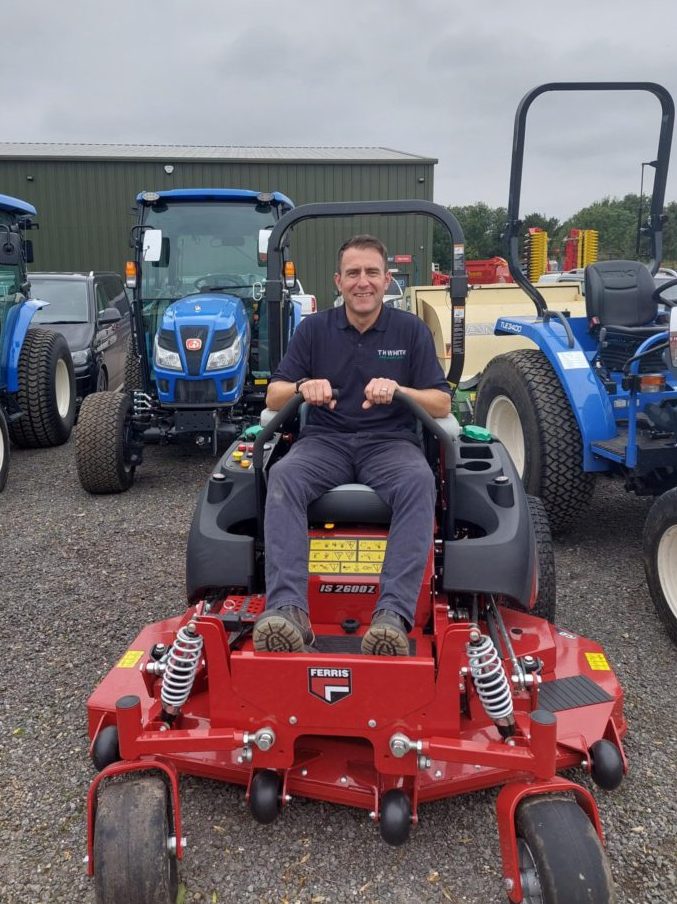 A WARM WELCOME TO MATT TOWNSEND who joins us as our new Groundcare Sales Representative working from our Stockbridge depot covering a sales territory of Berkshire and Southern Oxfordshire.
Matt brings more than 20 years of industry experience to his position, having spent 13 in the golf sector as a greenkeeper for Burford Golf Club and more recently as a groundsman at Lockinge Estate, in Oxfordshire.  His insight in maintaining grounds and operating machinery means he knows just what a user needs from their equipment making him prime-placed to understand the buying triggers and sought after features to make those all-important customer recommendations for use.  As an extensive user himself, he also appreciates the value of after-care and the importance of the parts and service we at T H WHITE provide.
Matt has extensive knowledge of many brands in our portfolio including Ransomes, Jacobsen, Amazone, Hardi and Wiedenmann and is as comfortable with arboriculture equipment as he is with mowers and grounds-maintenance machinery.  He also has licenses in spraying, tree felling, and telehandling making him a real all-rounder on the team.  Passionate about the sector Matt relishes this new challenge commenting 'I can't wait to build new relationships with customers and help them get the best from their machinery within grounds, parks, estates and golf courses.  It's great to be joining such an experienced team who place the customer's needs at the heart of every sale'.
In his spare time, Matt takes the lead on landscaping and gardening projects for friends and family and enjoys playing both football and golf.  Matt will be contacting all existing T H WHITE customers in his new area over the coming weeks but in the meantime you can reach him directly on 07733 306992 or matt.townsend@thwhite.co.uk