Precise spreading and pumping of liquid manure is a Vogelsang speciality.
With the new, compact UniSpread system, Vogelsang has introduced another powerful method for spreading liquid manure close to the ground, with low emissions. The objective is to achieve complete utilisation of the liquid manure, with ALL its nutrients, save on mineral fertilizers and reduce emissions. This not only makes the entire liquid manure management process more economical, it also boosts social acceptance and environmental sustainability.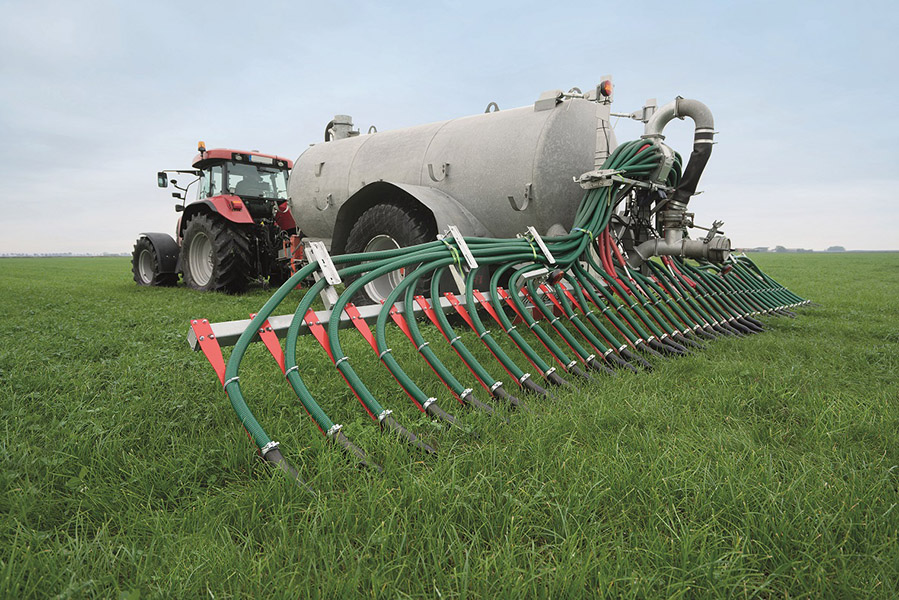 The UniSpread system is designed to be easily retrofitted, enabling farmers and contractors to continue using their existing spreading technology and retrofit it for compliance with regulations, all at an affordable cost.
With small working widths of six to nine metres and with a lower total weight, UniSpread offers the same precision and power as the Vogelsang spreading systems already established on the market. The difference? The UniSpread system has a compact design that makes it easy to manoeuvre and can be equipped with various liquid manure outlets, such as dribble bar or trailing shoe technology, depending on where it is used. 
The ExaCut precision distributor ensures homogeneous, flowable liquid manure and distributes it evenly across the outlet hoses. With a coefficient of variation of less than five percent, the UniSpread spreads liquid manure precisely, and close to the ground. 
Speak to our slurry specialist Bob Gallop on 07831 883734.