Pöttinger's TERRADISC compact disc harrow is designed specifically for stubble cultivation and seedbed preparation. The compact design, and aggressive wheel position ensure a good soil penetration and a thorough mixing of crop residues.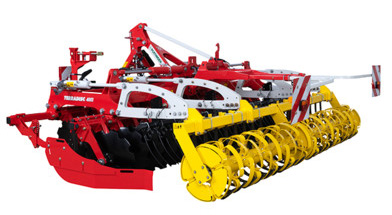 This ingenious design features twin arm technology, comprising two solid forged carrier arms welded to a wide clamping bracket to ensure that discs retain their position and angle. Even in heavy soil it's impossible for them to deviate so hard wheel tracks are broken up consistently.
The rugged scalloped 580 mm discs are made from special heat-treated steel, and eight discs per metre of working width equate to a spacing of just 12.5cm. The optimised interplay of ground penetration angle and mounting angle ensures excellent performance, while the offset configuration of the aggressive discs mixes harvest residues effectively into the soil. The disc diameter, combined with a thickness of 5mm, ensures a long service, resulting in extended replacement service intervals.
Available as a rigid mounted short disc harrow in working widths of 3m, 3.5m and 4m, or folding short discs 4m, 5m or 6m working widths. Also available as trailed, foldable versions in 4-6m and 8-10m working widths.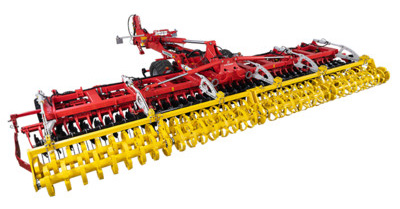 Pöttinger Aerosem pneumatic power harrow-mounted seed drill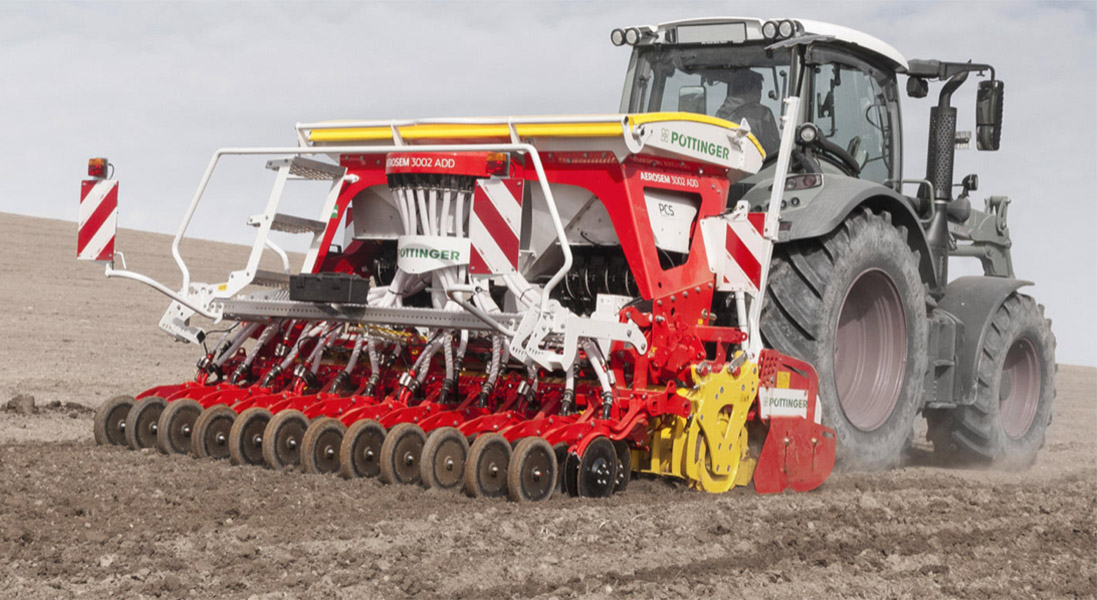 The PCS (Precision Combi Seeding) option integrates precision seed drill technology into a rigid pneumatic seed drill, allowing you to operate independently from a dedicated precision seed drill. This means greater flexibility and a more cost effective operation when using your AEROSEM ADD seed drill.
Single-seed precision metering is achieved by using a hydraulically-driven system which ensures exact mechanical separation of the seed. The air stream transports the seed to the coulters, whilst an optical sensor monitors the distribution of the seed in the row providing easy seed adjustment per m2 and also precise monitoring of seed distirbution.
Here is a short video highlighting PCS features and benefits: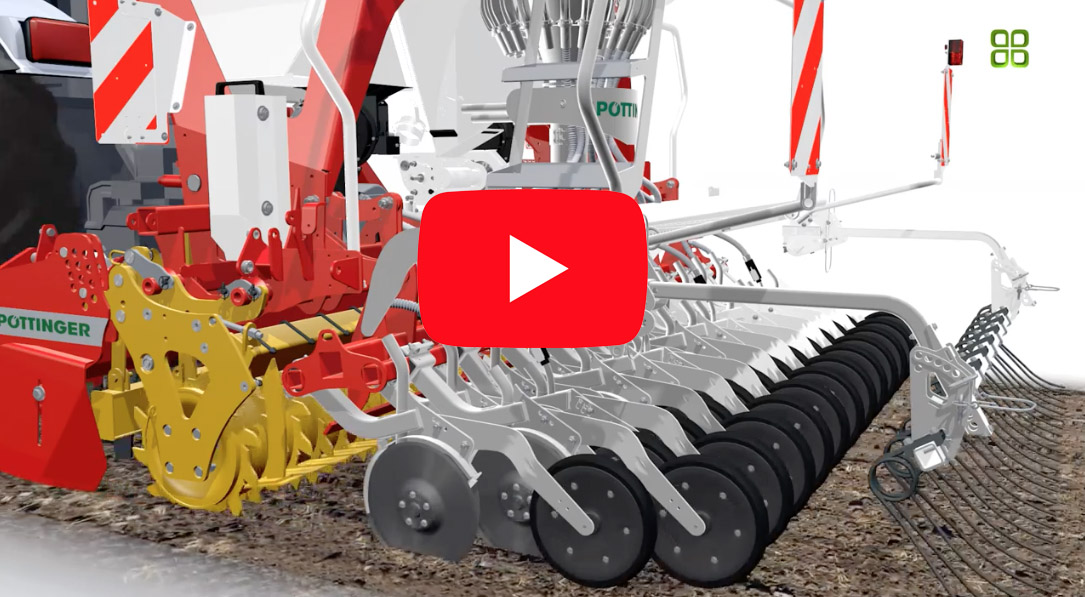 A 30cm Coulter offset offers the best clearance and reliable operation in mulch thanks to 350 mm diameter disc coulters. All the coulter arms are the same length giving consistent pressure and the row spacing of 12.5cm results in optimum plant density. Operation is reliable even in the most difficult conditions due to integrated hardened scrapers on the shares and optimum depth control is achieved by large press wheels. Both Coulter pressure and depth can be adjusted centrally.
For more information please contact your T H WHITE ProAgri Specialist.