Until 30 September you can benefit from special prices on genuine Väderstad cultivation parts…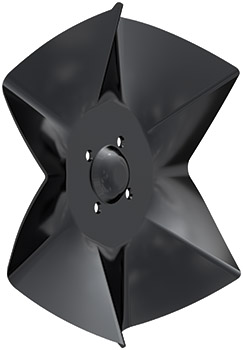 CROSSCUTTER DISC
By opening up the possibility to perform an intensive full tillage at ultra-shallow working depth, the CrossCutter disc has positioned itself as the next revolution in the disc cultivator sector. Its unique cutting intensity crushes, chops and mulches in one single pass. 
For Carrier s/n 6300>  Was £52.90.  NOW £44.00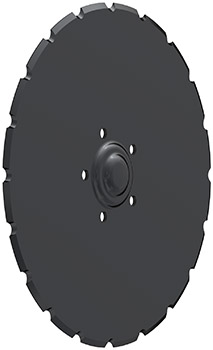 COULTER DISC
The Väderstad discs are manufactured from high quality V-55 Swedish steel at the fully-owned Väderstad genuine parts manufacturing SPH (Svensk Presshärdning), located close to the factory and head office in Sweden. The production reflects the same top-of-the-line product philosophy as all Väderstad products, which altogether guarantees the best value available in the market place. 
For Rapid s/n 1500 – 16000  Was £24.90.  NOW £20.50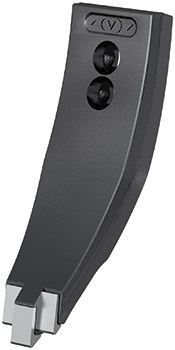 MARATHON POINT 50/80mm. Was £64.90.  NOW £55.00
Reinforced hard metal in Wolfram carbide gives Marathon a lifetime 8 – 10 times longer than a standard point. Preserved sharpness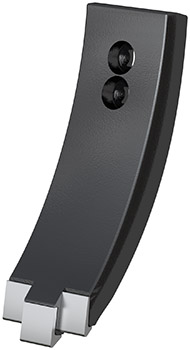 ensures correct attack angle and working depth, which provides optimal soil quality across the whole surface.
MARATHON POINT 80mm. Was £67.90.  NOW £58.00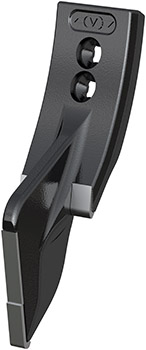 MARATHON BREAKMIX POINT
The BreakMix point combines the advantages of breaking compactions with a very intensive mixing. BreakMix adds versatility, lowers input cost and more importantly improves the agronomical working results. The BreakMix point is intended for primary or secondary tillage, on farms with heavier soils with risks of compaction. 
For Cultus, Opus and TopDown. Was £68.90.  NOW £60.00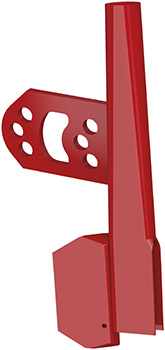 COULTER
Recurrent tests demonstrate that Väderstad's specially hardened coulters with hard metal plates in wolfram carbide generate the best drilling precision and work results across their entire service life. 
For Rapid s/n 899 >. Was £35.90.  NOW £30.00
ALL PRICES QUOTED EX-VAT
CLICK HERE FOR MORE INFORMATION ON VÄDERSTAD PARTS, DEMO EQUIPMENT AND ADVANCED TECHNIQUES TO TACKLE BLACK GRASS.