With the mowing season upon us, T H WHITE's Groundcare and Machinery Imports Divisions are ready with all the kit to help estate managers tackle the maintenance of lawn, grass or parkland in the most efficient and cost-effective ways.
It's not just mowers either – we can supply tractors, spreaders, aerators, rollers, hedge cutters, chippers, shredders, ATVs and UTVs, among many other things. It's a complete groundcare armoury backed up by top quality service and parts to keep you on top of estate management right through the season.
The line-up features some great new products too. One of the most useful recent introductions is the Spider Mini slope mower, a scaled down version of the big remote controlled Spider models with remarkable capabilities for mowing on difficult terrain and slopes up to 30 degrees.
From leading mower manufacturer Ferris comes the new 400S, a robust and economical 48in triple deck ride-on powered by a 23hp Briggs Commercial Series engine and offering side, rear, mulch and mulch/rear combi discharge.
For zero-turn capability and operator comfort the Ferris IS® 600Z 44in rear discharge mower with independent suspension has to be a top choice.
The famous Wright Stander models with easy step-on, step-off design offer the versatility required for challenging terrain or tight and awkward locations.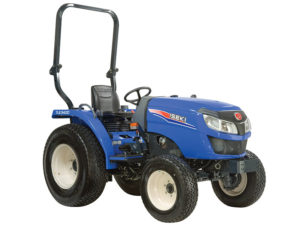 In terms of compact tractors suitable for estate work it would be hard to beat the new Iseki TLE 3400 premium economy model. With a 38hp engine, 3-range hydrostatic drive, spool valve, PTO, drawbar and ROPS it offers many features usually only found on larger or more expensive tractors.
Also from Iseki come the SXG series of compact ride-on mowers with high levels of manoeuvrability, reliability and integrated grass collection.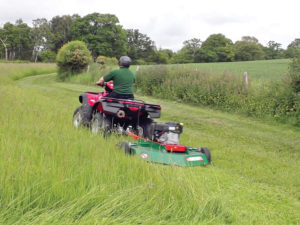 If you prefer to use a trailed mower with an existing tractor or ATV we can supply an extensive choice from UK manufacturer Wessex International, or flail mower/toppers from the Logic range.
Of course, there may be times when you only need a machine for a particular task or a limited period, in which case hiring could be an economic option – see www.thwhitegroundcare.co.uk for details.
All users have different requirements, but whatever challenges you face we can ensure you are equipped with the right kit for the job. To find out how we can help you or to arrange a demo of any items, just contact any of our Groundcare branches.