SPECIAL OFFER from our Warwick & Marlborough Garden Machinery Stocks
Outstanding savings on this STIHL RM248.2 T self propelled Lawn mower!
Only £349 inc VAT
The STIHL RM 248 T petrol lawn mower has been developed for the effortless mowing of medium-sized lawns. This practical entry-level model with 1-speed gearing is particularly manoeuverable and easy to handle. With the RM 248 T you can relax while mowing your lawn with little effort. There's a foldable handlebar with its super-soft grip ensuring pleasantly ergonomic guidance of the machine. Simple operation of the central seven-setting cutting height adjustment enables a precisely cut lawn at heights from 25 to 75 mm. The large 55-litre grass catcher box ensures fast mowing with few breaks.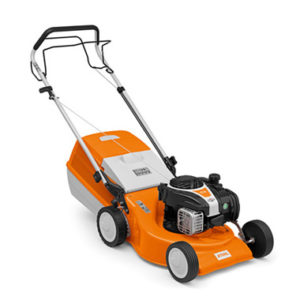 Self propelled
Lawns areas up to – 1,200m²
Cutting height – 25-75mm
Displacement – 139cm³
Rated output – 2.1kW
Working speed – 2,800rpm
Net weight – 28kg
RRP was £440 – now only £349 inc. VAT.  Hurry – while stocks last, visit our Warwick or Marlborough Stores today!
Call Warwick  – 01926 494336
Call Marlborough – 01672 518408
E & OE. While stock lasts. All offers are subject to amendment or withdrawal without prior notice. All prices include VAT