Innovative, zero emission battery-powered tools from French manufacturer Pellenc have been added to the range of equipment offered by T H WHITE Groundcare branches in Redditch, Knockdown, Reading and Stockbridge.
Powered by lithium-ion ultra-high performance batteries, the Pellenc range covers an impressive portfolio – from chainsaws, pole saws and hedge cutters to grass strimmers, brushcutters, blowers and mowers. Each tool incorporates a brushless motor for performance, reliability and durability, at the same time reducing power consumption, weight and overall size. A full day's use on a single charge keeps running costs low, while the light weight and low noise output makes the tools easy and comfortable to use. Not only do the tools produce no emissions, but noise levels are also significantly lower than similar conventional tools, making Pellenc equipment suitable for use at sensitive sites.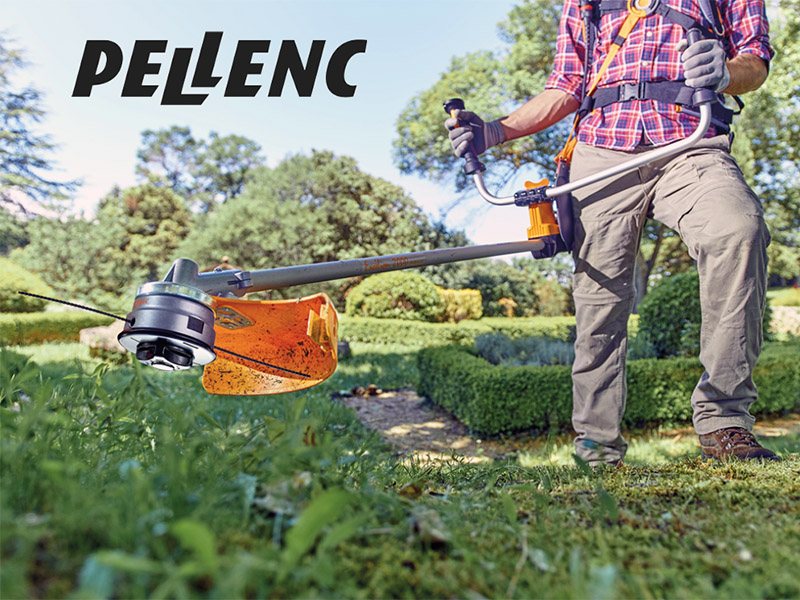 Pellenc's newest battery technology is also IP54 water-proof rated, protecting it from dust and moisture while eliminating any concerns around working in the rain. The battery can also be worn on the operator's back in an ergonomic harness, taking weight off the machine, helping improve posture and reduce back pain from carrying heavy tools on one side of the body.
Rob Iddeson, Head of the T H WHITE Groundcare division, is enthusiastic about making the Pellenc range available through the division's branches in Worcestershire, Gloucestershire, Hampshire and Berkshire: "There's an increasing demand for zero-emission products that can compete with the performance of traditional technologies," he said. "That's already a strong sector in the domestic market, but our customers need products that are designed and warrantied for the professional user, and Pellenc offers exactly that."
All Pellenc tools and batteries are covered by a three-year commercial warranty as standard, the first manufacturer to offer this on battery-powered tools. As always, T H WHITE will be supporting Pellenc products with our exceptional sales and servicing teams.
To give T H WHITE customers first-hand experience of the quality, power and benefits offered by Pellenc battery tools, we would love to visit you at your own site with our range of demonstration equipment. Just contact your local T H WHITE Groundcare depot to arrange your demonstration or discuss your specific requirements.