Our Agricultural chief demonstrator Mike Quilter has been out showing farmers just what the latest equipment can do.
For a general summer season demo we showcased the New MacDon FD2 header which features several changes compared to the old model. Just looking at the header you can see the conveyor belts are 8in deeper, providing more space to accommodate greater crop flow. The tin work is now aluminium to keep the weight down, while the knife sections now have a cut-out in the middle, again to reduce weight. Knife drive is also now hydraulic, eliminating belts and gearboxes.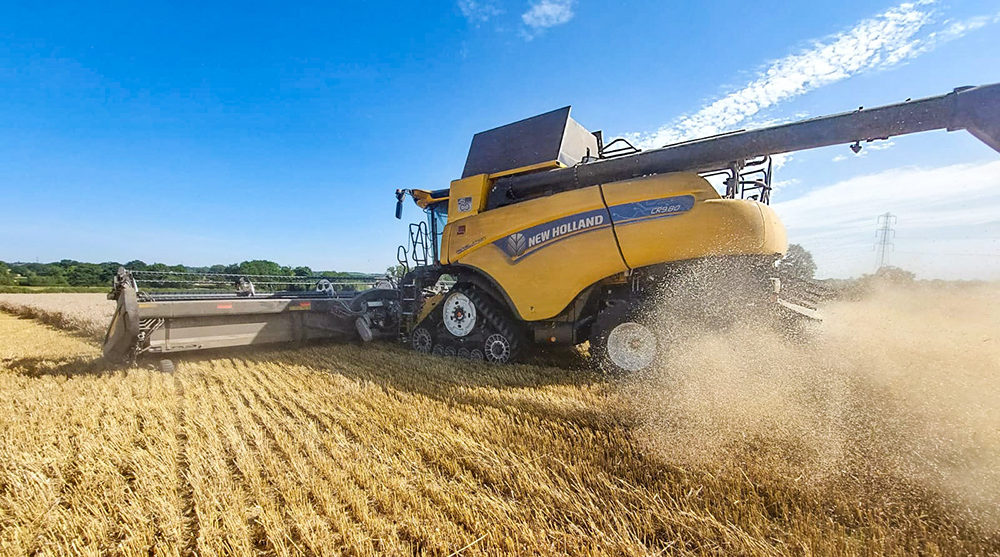 Set-up of the weight transfer for the header flex is now a lot simpler and can be carried out in minutes, allowing adjustment in the field to achieve the most efficient header possible.
The side knives are now driven by a hydraulic pump so there are no couplings that can become contaminated, while fitting the side knifes or dividers is easy with an over-centre mechanism to ensure they are latched on tightly. 
The stabiliser wheels were manually adjusted on the previous model, but can now be hydraulically adjusted from the cab at the touch of a button. The wheels can now be used in the fully down position to benefit from the full flex of the header, and being able to control the conveyor belt speed from the cab is an added convenience.
The new MacDon FD2 increases combine performance and can handle tougher conditions, right into the night.
New Holland T4.75S on extra-wide turf tyres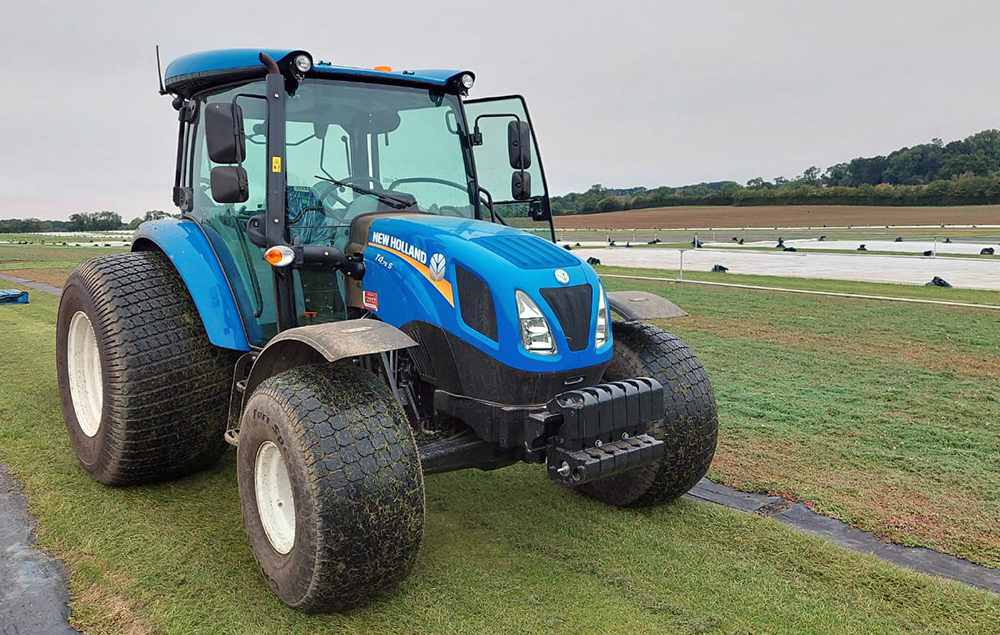 Will Archer at Simply Sedum – specialist growers of green roof sedum blanket – was considering upgrading his compact tractor. He wanted a machine that was lightweight and simple to operate with a reasonable turning circle, aircon and a DAB radio, so we took a New Holland T4.75S for him to try. Will loved the size of machine and the fact that it has plenty of of horsepower to operate his compost laying machines, as well as its ability to handle the power harrow. He was also impressed with the all-round visibility.
Tyres were a big part of the decision for Will as he needed something that would not damage the sub-surface membrane when he drove over it. After careful consideration we supplied Goodyear SFT105 54×31.00-26 on fixed centre wheels – a very large tyre with a tread pattern that perfectly matches his requirements.
Väderstad 3-metre Sprit with system discs and levelling board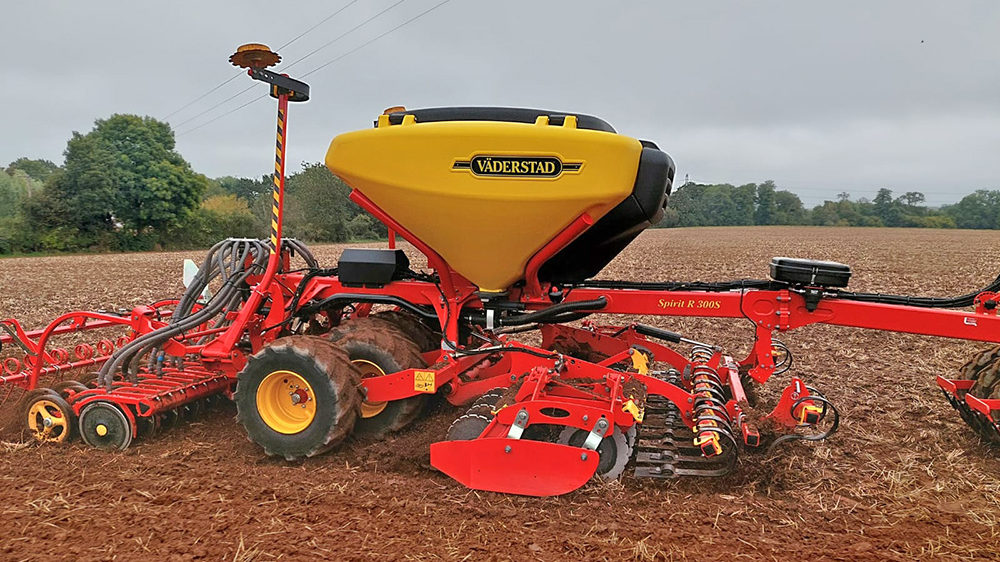 Andrew Symonds' land has a very light soil that just crumbles, so he was looking for a combi-drill that would perform well in these conditions. We took a Väderstad Spirit R 300S to his farm and attached it using Isobus. 
When in the field you have the option of using different feed rollers for oil seed rape, grass or wheat/barley – changing over is a quick, two minute job as the metering is electric. Calibration is then very simple, as it is with all Väderstad drills. This 3-meter machine has two metering units, so a drilling half row is easy if needed. The system discs and levelling board are hydraulically controlled from the cab, while the depth control for the drilling discs is just a simple spacer, with coulter pressure adjusted from the control box.
The Väderstad Spirit requires less horsepower than Andrew's previous combi drill, meaning it uses less fuel and is easy to pull. The large seed hopper is easy to set up too. His verdict: "all in all a great drill!"