After completing several successful structural steel platform installations for the utilities sector during 2016, the team has also been involved in assisting a local Devizes-based Company with some bespoke solutions for its production centre.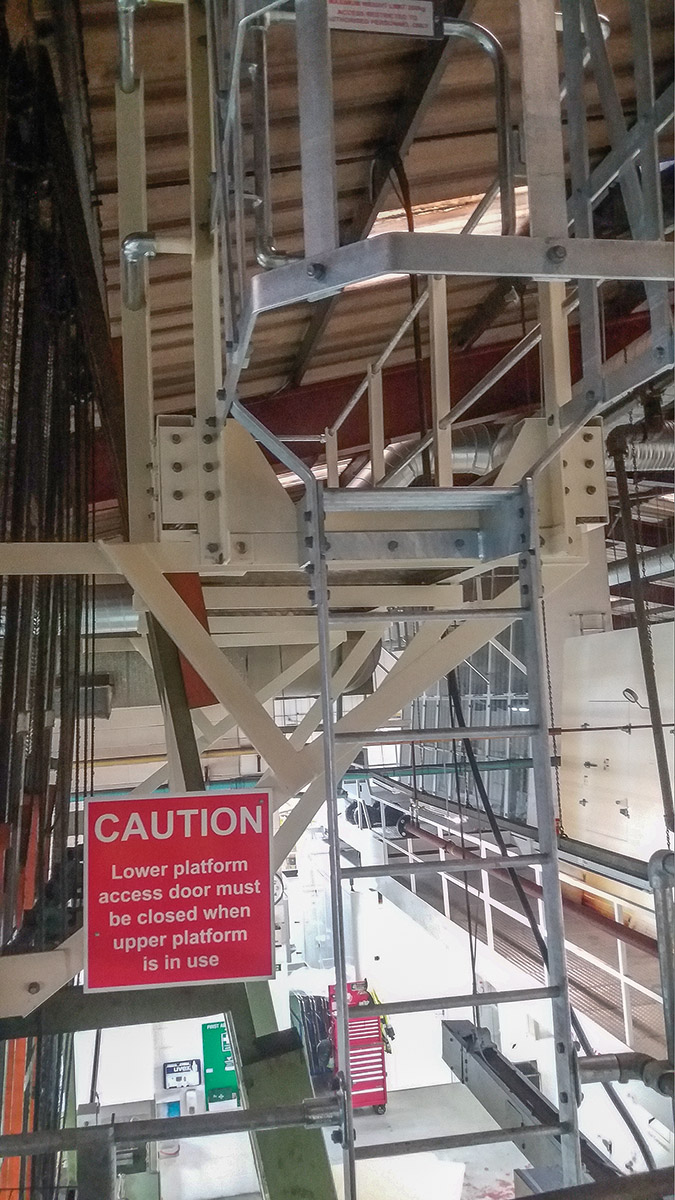 Ball Aerocan, a leading European supplier of extruded aluminium aerosol cans, has numerous factories located across the continent. The business commissioned T H WHITE Projects to undertake two separate contracts, comprising design, manufacture and installation of safe operating platforms at its Devizes plant.
The first application involved the new production Line No 57, recently installed to manufacture a new style of aerosol can. A number of access platforms were required along the line adjacent to the three accumulator machines which gather the cans in a holding area until they are ready to enter the ovens where the paint is cured and made ready for further processing.
For the first contract T H WHITE Projects has completed three platforms along Line 57 at varying levels. The second contract was for an access platform that would enable the client's preventative maintenance team safely to inspect moving parts of another accumulator on a different production line.
Each installation had to be undertaken in a fully functional operating environment, thus requiring very close communication and carefully-planned programme co-ordination between T H WHITE Projects and the Ball Aerocan team.
In each case the access platforms and associated ladders were designed and manufactured at T H WHITE's fabrication plant in Devizes, where structures can be produced either from mild steel or stainless steel to suit customers' precise requirements.
All the new systems were safely installed on time and within budget.
T H WHITE Projects specialises in grain processing and storage solutions of all sizes, from small farm installations to large commercial/industrial bulk facilities, taking each project from conception to completion. If you have a scheme you would like to talk about, please do contact us on 01380 723040 or email projects@thwhite.co.uk.
Save