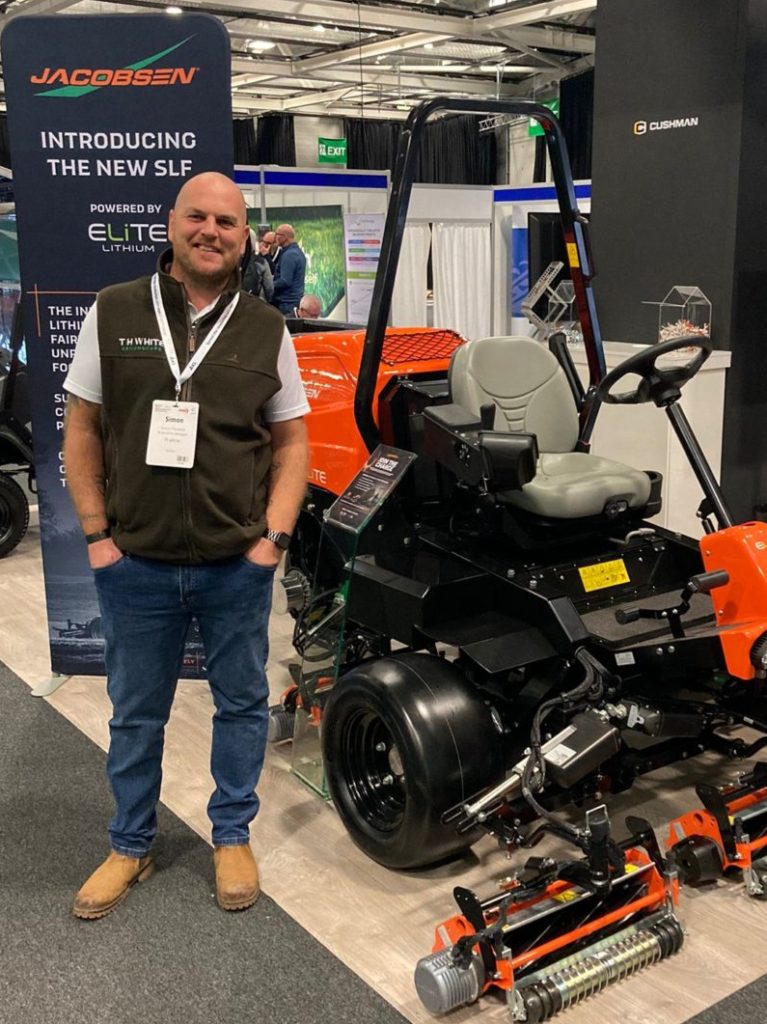 Welcome Simon Clements!
Shifting the 4.30am start to 7.30am wasn't the only motivation for our new area sales executive, Simon Clements who joined our T H WHITE Groundcare team in early December.
As an established greenkeeper Simon took over Harvey Brooke's patch following his promotion to sales manager last year. Already knowledgeable and rating many of our flagship brands, he'll be taking these to golf and recreation spaces across Herefordshire, Worcestershire and the Midlands.  Simon brings vast experience to his new role having been in our customers' shoes for more than 20 years. 
It was golfing and a love for the outdoors that saw Simon enter ground keeping at the start of his career.  He took an apprenticeship in Moreton Morrell College, now part of the Warwickshire College Group providing excellent land-based learning facilities.  On qualifying in Sports & Turf NVQ Level 3, Simon spent 19 years maintaining the prestigious Abbey Hotel's grounds in Redditch and then went on to become Course Manager at Sapey Golf & Country Club. 
During his time at The Abbey Hotel, he looked after an established John Deere fleet, but T H WHITE Redditch was the local dealership and then salesman, Harvey Brooke came knocking on his door – wooing Simon and his team to trial some new equipment.  They were suitably impressed!  On the search for reliability and great aftercare, we delivered on both fronts and before long a Jacobsen Fairway mower, Iseki tractor, E-Z-Go golf car and Kawasaki were added to the Abbey grounds shed.
With both the operational and product knowledge, Simon is the ideal candidate to join the team.  Not only can he specify the unique benefits of our ground care equipment but he also recognises the frustration and costs of downtime and knows T H WHITE's aftersales proposition is a strong reason why customers trust their machines to be looked after by us.
Simon has already hit the ground running having already sold a Wessex deck to a local school and Ferris mower to a private landscaper.  He's still digesting our vast machinery range whilst looking forward to meeting existing and new customers in person.  He lives with his family in the Redditch area and enjoys fishing or 'fair-weather' golf in his spare time.  Still performing in the golf sector, he plays off 10.
If you are already planning a machinery review, get in touch.  Simon can be reached on 07483 038769 or simon.clements@thwhite.co.uk