Building on the huge success of the MP Series, Ransomes has introduced the all-new HM600 wide area mulching flail mower, while Jacobsen's new TR320 workhorse replaces the TR3. Both are in our 2018 demo fleet waiting for you to try.
The HM600 has been built in collaboration with Müthing to deliver a robust, reliable mower with the ability to tackle the toughest jobs. From a clean, fine, rolled finish across sports pitches to routine cuts, the HM600 leaves an even spread of mulched clippings. It also tackles the irregular cuts, bringing the lesser maintained areas back under control. The HM600 can visit one work site with the versatility to do it all, the productivity to do it fast and the flail technology for superior presentation. Its light weight (2009kg) and 2.1-metre transport width make it easy to move from site to site. You can lift and lower individual decks, or run all three at the impressive 3.2m maximum cutting width to suit your needs.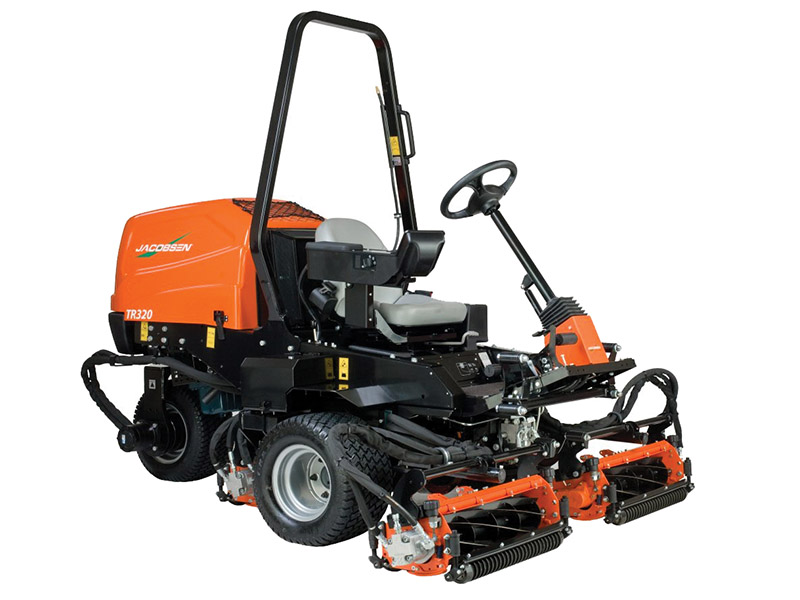 The Jacobsen TR320 is a triplex cylinder mower that has been created with usability in mind. The three-wheel-drive configuration utilises a 24.8hp Kubota diesel engine, while the cutting units can be raised to a vertical position giving it the narrowest transport width in its class.
The TR320 also features a switch-operated lift and lower system for the cutting unit and an easy-to-use transmission pedal with a mechanical interlock for transport and mow speed control, and an analogue display screen.
We would be happy to tell you much more about the HM600 and the TR320, but there's really no substitute for trying them yourself to see just how efficient they are, no matter how demanding the job. To get in the driving seat just contact your nearest T H WHITE Groundcare branch and we'll do the rest!
DON'T FORGET… If you are not necessarily in the market for a new Groundcare machine, we always have an extensive selection of pre-owned equipment, ranging from mowers to tractors, chippers and much else besides. You can view it all at thwhitegroundcare.co.uk.