Our country store just outside Tetbury, set in beautiful Gloucestershire countryside opened its doors to the general public last week after a recent refurbishment.  Visitors found a new range of clothing, footwear and accessories which are offered in addition to its garden machinery, groundcare and agricultural machinery products.

A steady stream of excited shoppers, keen to see the updated range and meet the Knockdown team arrived throughout the afternoon and early evening.
Some lovely things in the store include: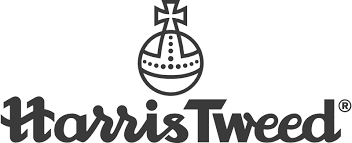 Harris Tweed handbags and matching dog leads make a coordinated statement with an artizan produced British icon.
Harris Tweed is a natural wool cloth, handwoven by islanders at their homes in the Outer Hebrides of Scotland. Unusually in our machine made world, this cloth is made from pure virgin wool, naturally dyed, spun and even manufactured to a finished cloth, all in the Outer Hebrides. Our new range of bags and pet products are beautifully produced from this heritage fabric and offer a timeless elegance to accessorise any country outfit.

Footwear that goes the distance from our friends down under.
The Hard Yakka workwear brand was launched in Australia in the 1930's; and by the 1960s had become a name synonymous with quality, toughness and durability. Needless to say, the Hard Yakka footwear range kicks big goals!
Congratulations to our raffle winners below who won a wide variety of practical tools kindly offered through our supplier partners:
Mr J Hodges won a handy set of spanners; Mr Anthony Creed won a grease gun; Mr James Forward, a set of screw drivers all from Granit; Mr Pete Boyle an impact gun donated by T H WHITE; Mr Philip Greenhill will never miss a moment again with his win of a vehicle camera system from Sparex; Mrs Caroline Starke won a bag of Skinners dog food; Mrs Ffion Hibbard won a Bruder toy tractor kindly donated by T H WHITE and lastly Mr Jack Richards won our star prize of the Petronas watch.
Thank you to Granit, Gallagher, Sparex and Petronas for their support on the day.
We were delighted to hear how fresh and bright our visitors found the upgraded store, and also to hear how surprised they were about the range of items we have for sale now! We had some lovely comments about how much more inviting the counter layout is.
We hope to see all of you again very soon in our upgraded store.
Visit the Knockdown County Store Monday to Saturday at Sherston Works, Knockdown, TETBURY, GL8 8QY.