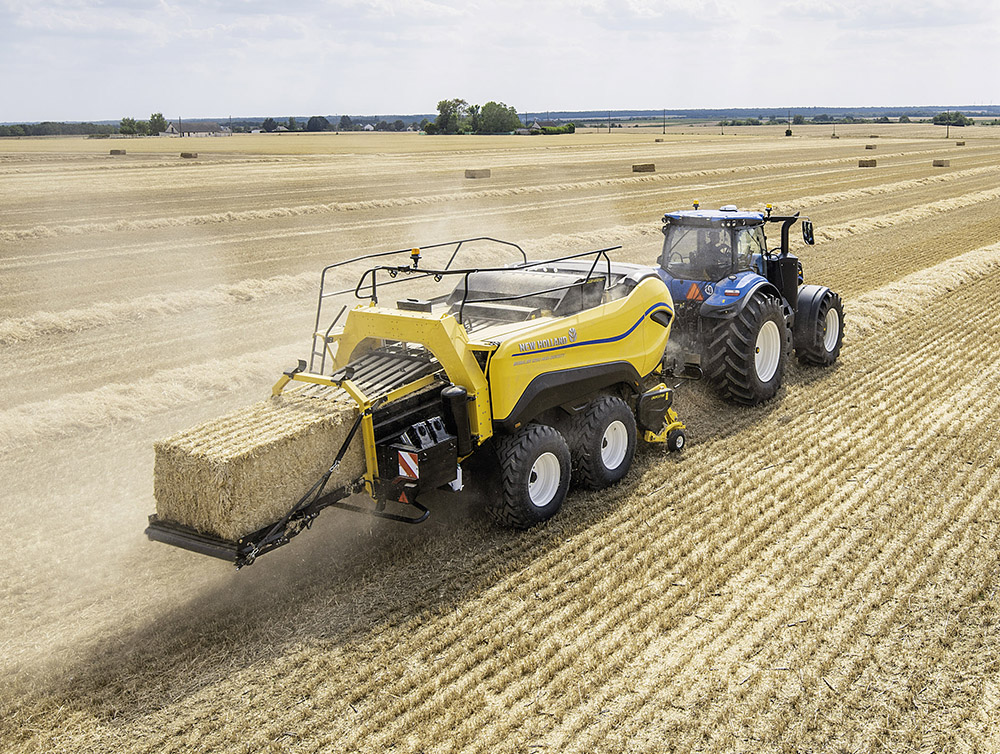 The baler you choose will depend on factors such as the nature and quantity of the crop being baled, how the bales will be stored and the handling equipment available to move them.
T H WHITE has been helping famers to address their baling requirements for many years and not only do we have a wide range of balers in stock and ready to go, but our specialists have expert knowledge, enabling us to match customer applications to the right machinery.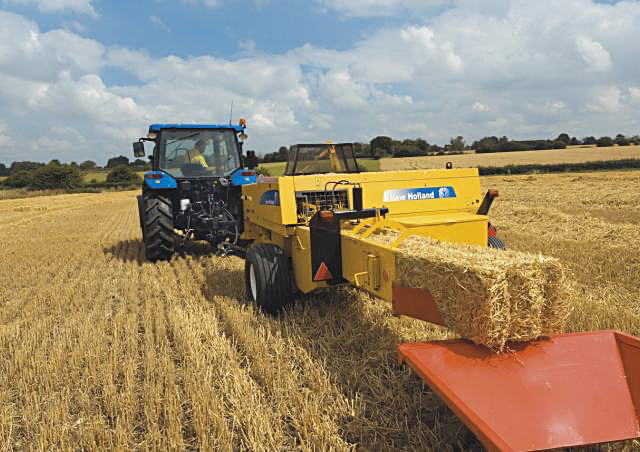 Since the introduction of round bales and large square bales, most of today's straw and hay is baled into larger packages. However, for a number of farming and leisure related activities, small rectangular bales are still the ideal solution as they can be handled manually and high quality fodder used in the equine industry is very well conserved in small rectangular bales. From New Holland, historically the first brand in small rectangular balers, we have the BC5070 which has a 2m Super Sweep™ pick-up and an extra feeder rotor to increase capacity.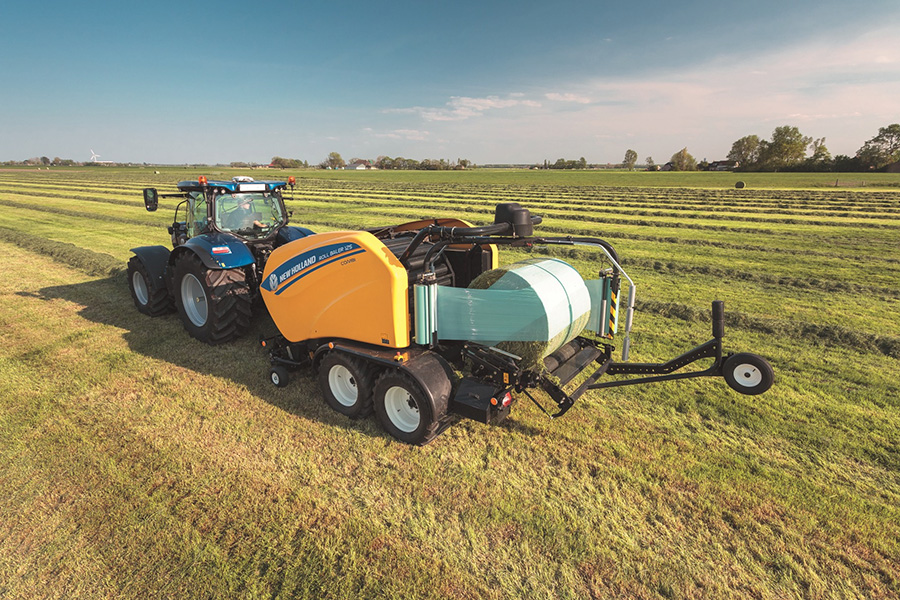 Moving up to larger round bales, the latest New Holland Roll-Bar™ 125 is a fixed chamber baler which produces a bale of 1.25m diameter. Developed from the best selling BR6000 range, it features simple, reliable drive-lines, easy maintenance and high crop flexibility. The Roll Baler 125 combo adds an in-line wrapping system with twin satellite arms that operate 20% faster than the previous model allowing the user to wrap faster and apply more layers with no impact on productivity. A haylage or silage bale that is wrapped quickly will also produce better quality forage with a reduced likelihood of spoilage. Bales that are wrapped are also less likely to suffer if left in the field for an extended period awaiting collection.
The latest large round baler development from New Holland is the ProBelt baler series. Simplicity and durability have been the keywords in the design of the ProBelt which runs fewer chains and rollers than the previous model. T H WHITE is one of the first UK dealers to have this available and we are running a ProBelt 165 Rotorcutter demonstrator. This has a 165cm variable chamber and is fitted with a 13-knife rotorcutter unit. If you would like to see it in action for yourself, you can request a demo HERE.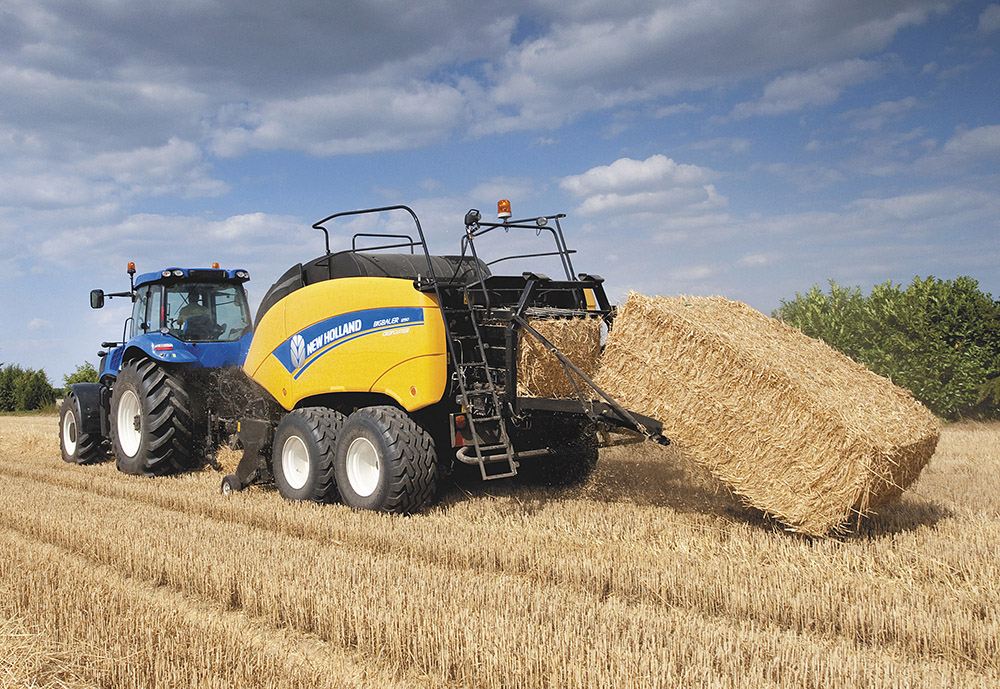 When it comes to big square balers, the four-model New Holland BigBaler range enables you to pick the baler that's right for your business – from the standard 80x70cm model right through to the largest 120x90cm variant. You can also specify the crop processing method, standard, Packer Cutter or CropCutter™ options.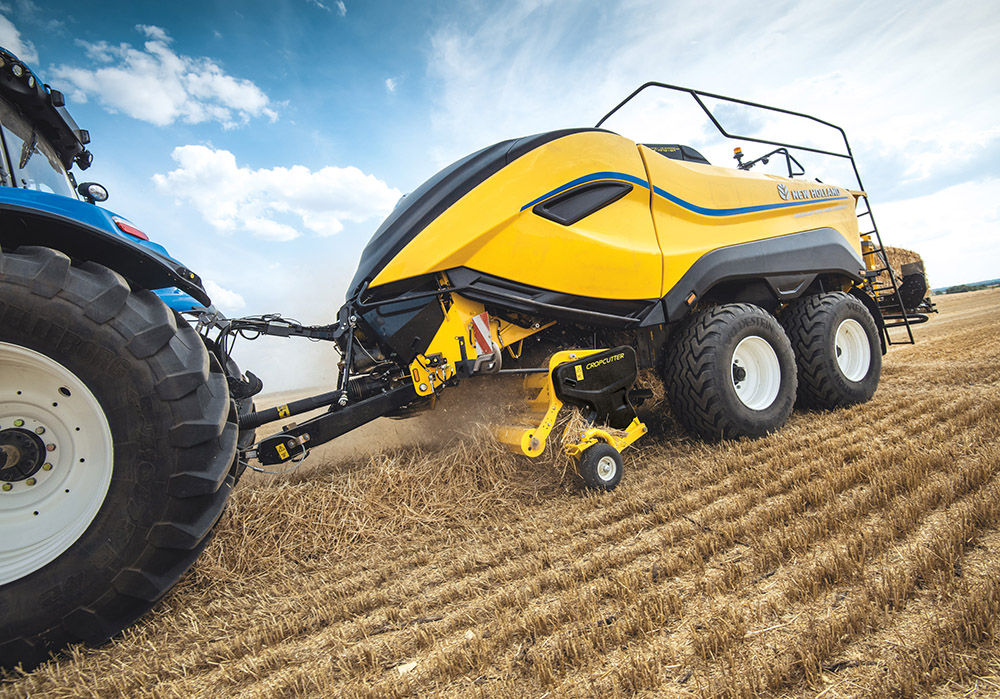 While these BigBalers produce bales with a 10% higher density, you can go even further with top-of-the-range BigBaler 1290 High Density which will produce bales up to 22% more dense than standard conventional balers, making for more efficient logistics and transport – ideal for professional baling contractors and bale merchants. Fitted with New Holland's Loop Master™ knotting technology, the BigBaler 1290 High Density builds on the brand's renowned double knotting system: The second knot is now a loop style, which is 37% stronger compare to a standard knot. This results in an up to 26% increase in overall tensile strength for reduced breakages. Perhaps more importantly however, it eliminates twine offcuts – which are currently left in the fields, and can even find their way into fodder. This might not sound much, but consider that more than six kilometres or 46kg of twine can be saved in a 10,000 bale season.
The baling choices are many and our team is here to help you select the right equipment, so please talk to your T H WHITE rep. Don't forget that we also have bale wrap and twine at all T H WHITE Agricultural parts counters.