Iseki's TLE premium economy range of tractors feature high horse power and simple controls, making them highly versatile as well as being excellent value for money. We have a great range in stock at T H WHITE.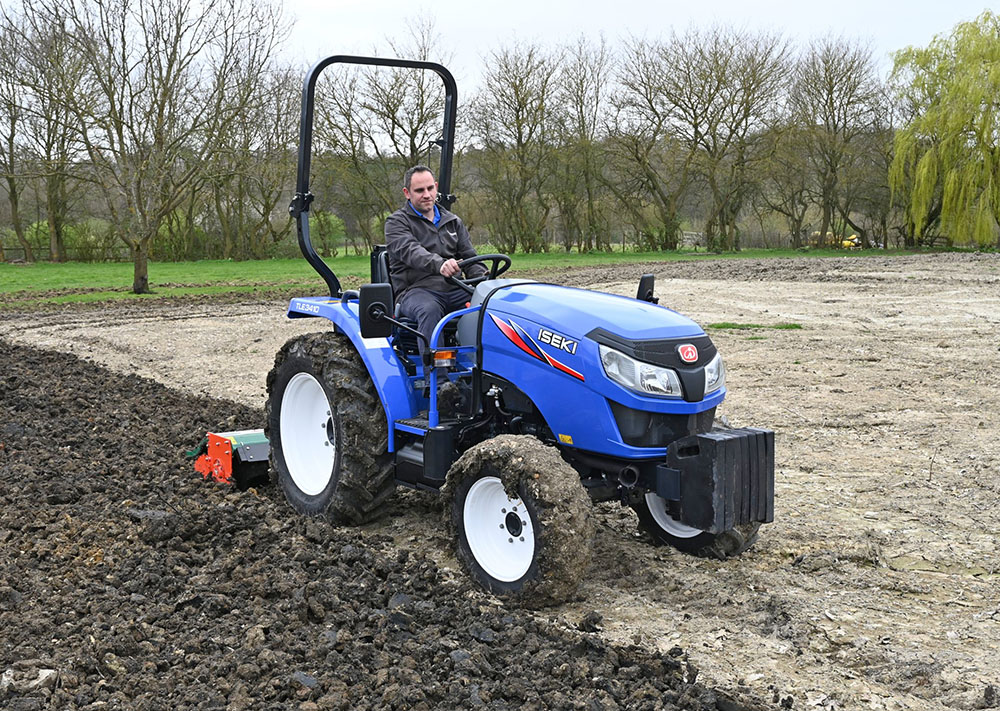 These compact tractors are perfectly suited to a wide range of applications, from general work around smallholdings to sports pitches. They can make a big impact where budget is tight but you don't want to compromise on quality or horse power. In stock and ready to go we have Iseki 3410 – 4550 Stage V compliant models in 40-55hp range with up to 1200kg lift capacity and a mix of mechanical and hydrostatic transmissions.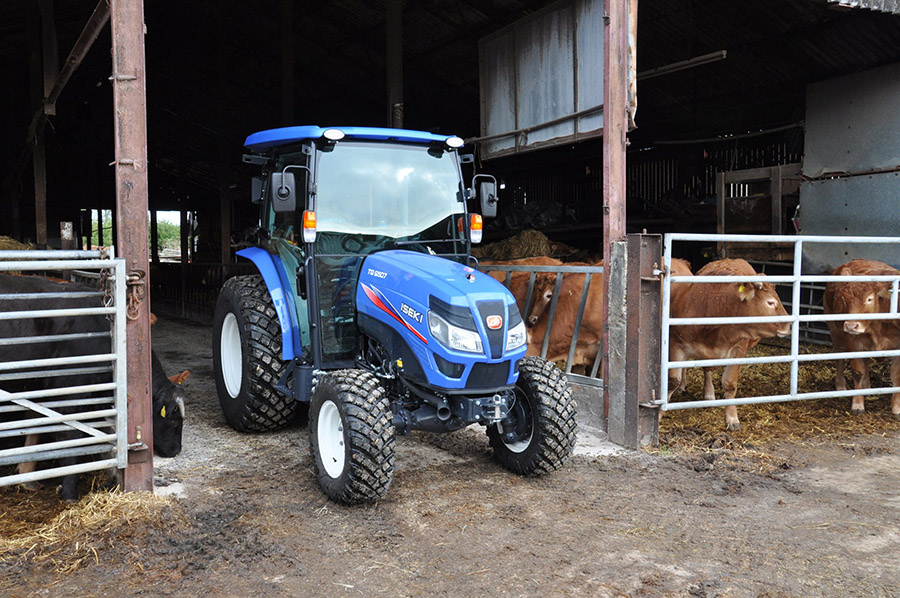 Where light weight and small size are important – on games pitches, in cattle sheds and greenhouses for example – the Stage V compliant Iseki TG tractor range offers exceptional lift, 3-speed hydrostatic transmission and 2-speed rear PTO plus many other options.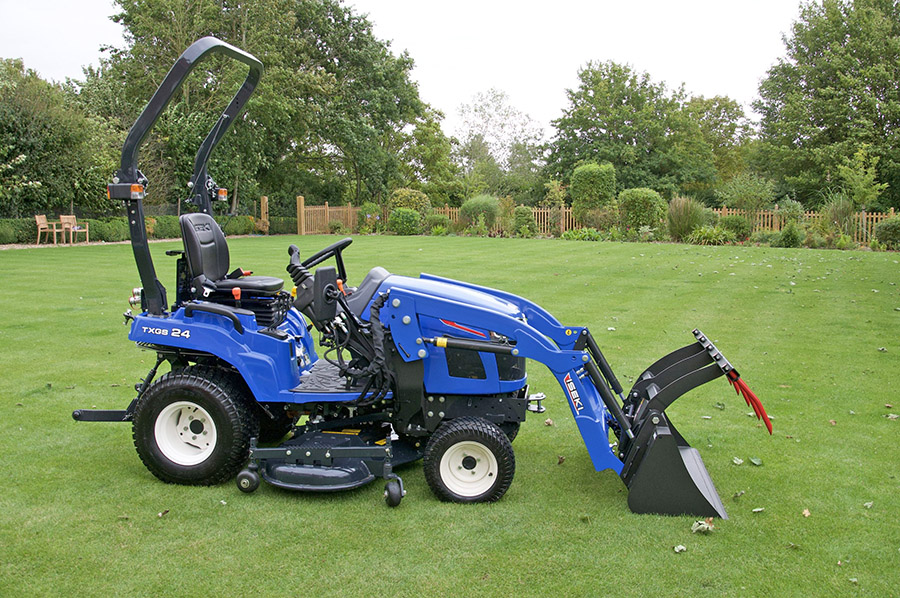 The multi-talented Iseki TXGS is the ultimate 23hp sub-compact tractor with 2-speed hydrostatic transmission, switchable 4WD, easy access platform and controls and 540 kg lift capacity at the ball ends. Featuring independent mid and rear PTO, plus an auxiliary valve block, the SXGS can be fitted with optional front end loader attachments for a host of tasks.
We also have a great supply of SXG cut and collect mowers, 13.5hp to 21hp, 40-54″ decks and a choice of 600-litre high-tip or 550 and 320 litre low-tip collectors.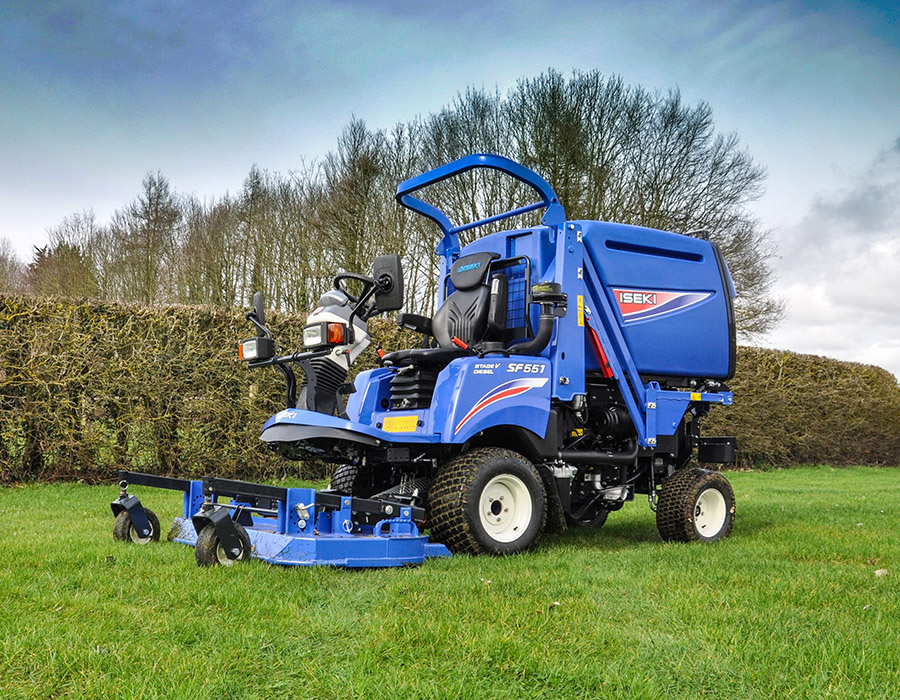 Completing our Iseki line-up we have stock of the Stage 5 compliant 22.5hp SF224 out front mowers – renowned for flexibility and manoeuvrability – and the powerful 4-cylinder 49hp SF551 collector mower, complete with automatic hydrostatic 4-wheel drive and cruise control.
If you are looking for an Iseki compact tractor or mower this season, you won't find a better selection than at T H WHITE – contact one of our Groundcare branches HERE to find exactly the right machine.