Graham Martin, T H WHITE Groundcare Sales Administrator, tells us what makes his job both challenging and rewarding…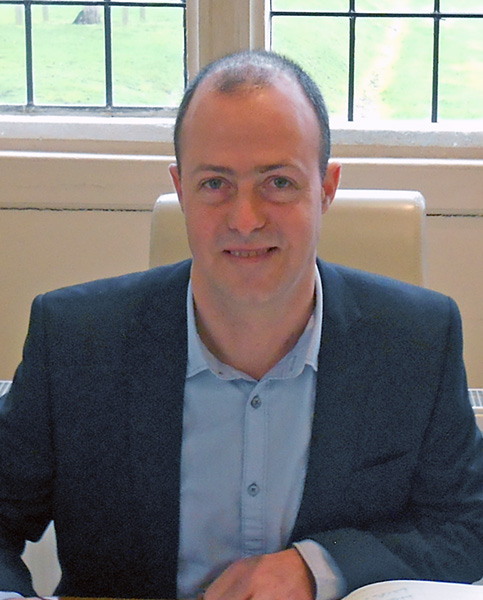 Hello Graham, can you tell us a bit about your role with T H WHITE?
I've run the sales administration function for the Groundcare Division since early 2020 – just as the pandemic hit – having worked in sales for T H WHITE since 2009. My job is really varied – from invoicing and stock control to supporting our sales reps, wider colleagues and customers with queries and advice. Some days the phone doesn't stop ringing and the emails flood in, other days I'll be focusing on reporting, taking part in 'Teams' meetings, or visiting depots. 
What do you enjoy most about your job?
I like the challenge of solving some of the puzzles that come my way – for example when stock needs to be found or when we are working on delivering big contracts for our customers. It's very satisfying when you can be part of a team that supports customers to achieve their goals, and I love working with my Groundcare colleagues to make that happen.
What are you most proud of in your job?
Since I've taken over Groundcare administration I've worked hard to streamline processes and make full use of digital methods to modernise the way we work. Stocktaking is a big part of my job and doing this on an iPad – with the ability instantly to see where stock is, move stock and to be able to provide reports to colleagues quickly – is one example of a change I have been able to introduce. Many external systems I use have also been made digital, which is great. Progressively our external suppliers and partners are also adopting digital strategies which will mean we all work more efficiently.
How do you view the Groundcare industry at present?
The Groundcare sector is undergoing substantial changes, as in so many industries at present, partly as a result of Brexit and the COVID-19 pandemic. Obtaining machinery can be a challenge and one that is unlikely to be resolved quickly, although T H WHITE's policy of placing advance orders with suppliers means that we are able to continue supplying many key items of machinery in a timely way. 
What does life outside work involve for you?
Away from work I have a partner and two young children. I'm originally from South Africa, so I'm used to an outdoor way of life, and I love to go for walks, have a Braai (South African for BBQ) and keep active. I also enjoy Formula One, rugby, football and watching movies.
Finally, if you weren't our Groundcare Administrator, what would you be?
I've always loved helicopters, so I'd probably be a helicopter pilot.