Senior Leadership Change in the Agriculture, Construction, Dairy & Groundcare Divisions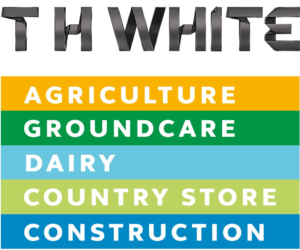 A few months ago, Division Director David Rapkins was presented with the unexpected opportunity to take up the position of New Holland Business Director for the UK, ROI, Nordics & Baltics at CNHi. This is a fantastic opportunity for David, and one that does not come around very often. As such, David has decided to leave T H WHITE at the end of the year to take up the role.
The Board of T H WHITE are confident that our relationship with CNHi will continue to strengthen with David's appointment and we express our thanks to him for his hard work and contribution in helping to modernise and improve our business, something the new Leadership team will continue.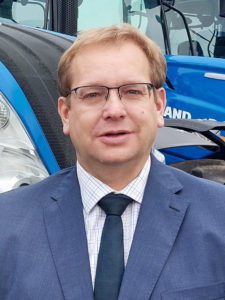 We are delighted to announce that Adrian Lovegrove will be promoted to Division Director with overall responsibility for the Agriculture, Construction, Dairy, and Groundcare Divisions, which also includes our Country Store and Garden Machinery operations.  This change will be effective from 1st December 2022, enabling a smooth handover of responsibilities by the year-end. Adrian will be primarily based at our Knockdown branch and report directly to me. He will take on all of David's responsibilities, including the leadership of 260 personnel across 10 sites. The overall headcount at T H WHITE is now about 600.
Adrian has made an exceptional contribution to the business through his effort and commitment over the last 12 years. He has knowledge of all aspects of the divisions, having worked closely with many of our customers, staff, and suppliers in the role of Operations Director since July 2019. Before working at T H WHITE, Adrian spent 15 years at CNHi in the Agricultural and Construction sectors, working in Europe, Middle East, Africa & CIS countries in senior operational and leadership roles across technical product support, aftersales operations, sales, and dealer network development.
Adrian can be contacted on either 07717 486495, adrian.lovegrove@thwhite.co.uk  or via the office on 01454 238181.  I would like to thank Adrian for his invaluable support since 2010 and congratulate him on this well-earned promotion.
Alex Scott
CEO, T H WHITE Group