Kverneland precision drills and disc spreaders – some of the best in the business –  are now available on highly advantageous finance terms for a limited period from T H WHITE's Hereford branch. 
Depending on when you place your order, the cost of these important purchases can be spread over periods up to three years at 0% interest, plus deferred first payments.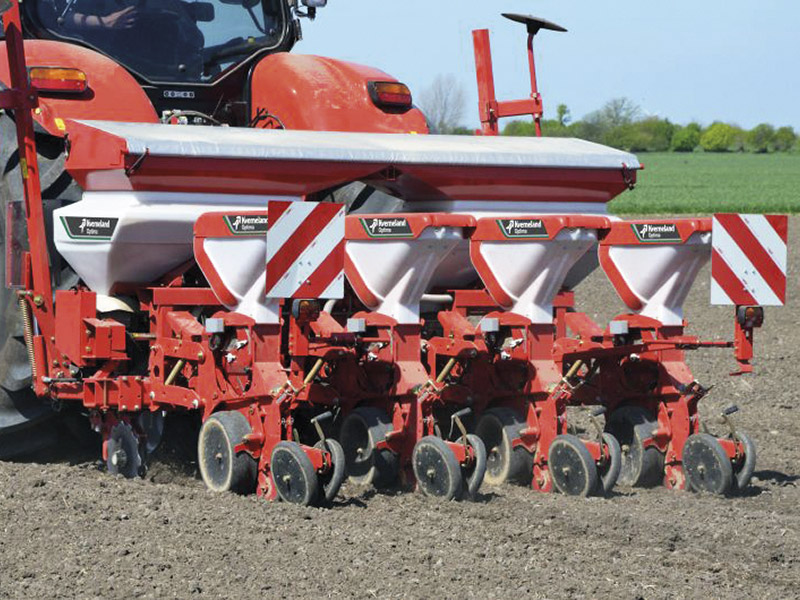 For example, if you order a Kverneland Optima precision drill by the end of October, the first payment will not be due until May next year, or if you order by the end of November the first payment would be due next April. For a Monopill or Miniair precision drill you can order by the end of December and not pay anything until June 2020, or order by the end of January 2020 and make the first payment in May. Those options are based on either two payments a year apart (0+2), or 24 payments (0+24), all at 0% flat rate p.a. If you don't want to defer payments you can opt for 1 payment upfront and one two years later (1+2), or 3 payments upfront followed by 33 monthly payments (3+33) again at 0% flat rate p.a.  All deals are based on 50% of the RRP or balance to finance, whichever is lower.
Exactly the same finance options at 0% flat rate p.a. are available on all Kverneland disc spreaders, but with slightly different order deadlines. Order by the end of October with first payment due July 2020; order by end of November, first payment due June 2020; or order by end of December with first payment in May 2020.
Contact our Hereford branch on 01432 352333 for all the details, terms and conditions. We can also tailor a number of other finance plans to suit your needs – talk to us today!