The Kverneland ES 85/250 Mounted Reversible Plough typifies the very high standards to which Kverneland build all their ploughs. The company's unique steel and heat treatment technology is applied to the whole plough. The frame is heat-treated by induction twice for three times the wear, and the frame is a single, unified item with no welding or weak areas. Not only does this make it exceptionally strong, but it is lighter, easier to lift and easier to pull than other brands.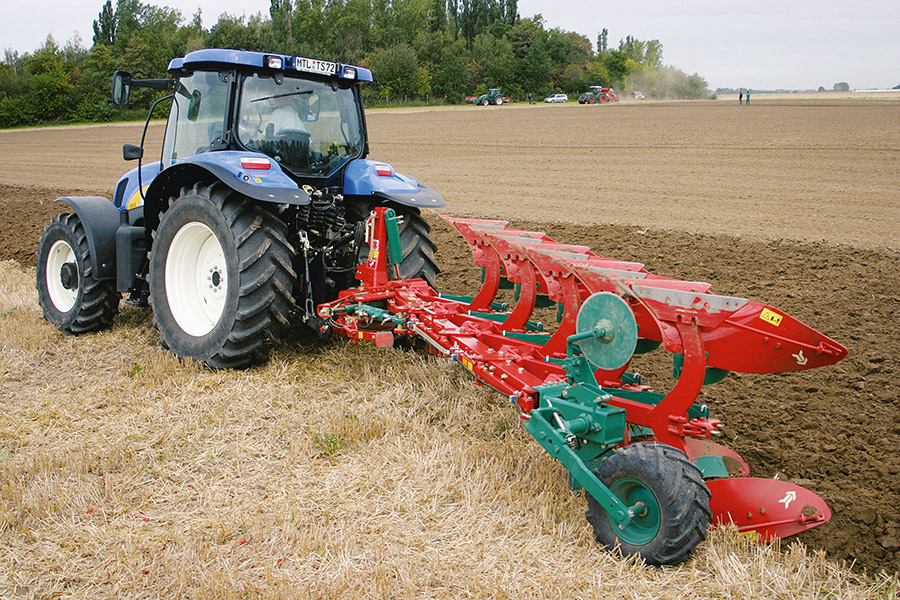 Adjustment and operation are simple too. The ES models have an unrivalled auto-reset system which allows legs to be released over stones and solids, which are then automatically repositioned to the correct depth. LS models have shearbolt protection. The Variomat – Vari-width system also enables 'on the move' ploughing width adjustments.
Packomat compatible, the ES 85/250 features 85cm inter-body clearance, making it a true all-crop, all-weather plough. Any Kverneland 3, 4 or 5 furrow models can be extended by 1 furrow to a maximum of 6 furrows.
Kverneland e-drill compact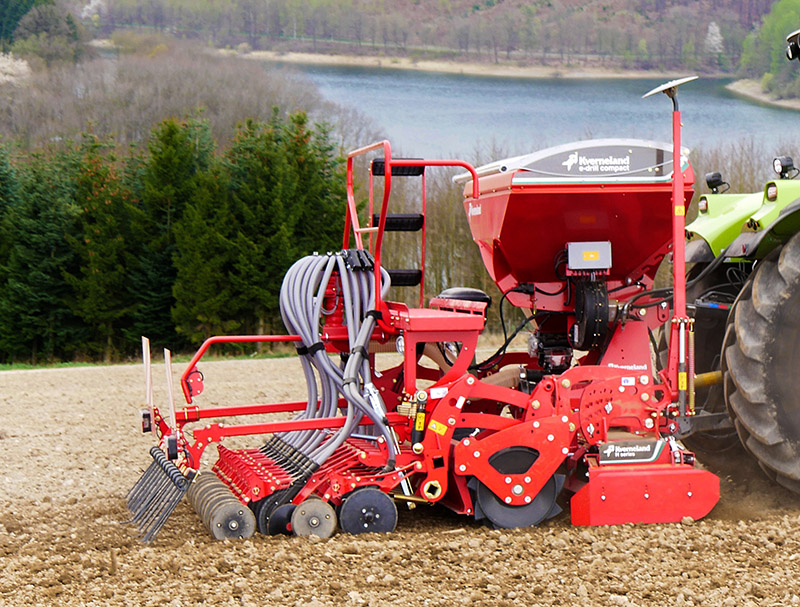 The Kverneland e-drill compact allows seed bed prep, compaction and sowing to be carried out all in one pass. Its low centre of gravity reduces the requirement for lifting power and there is simple, independent depth adjustment of the power harrow and the coulterbar.
Key advantages include:
• Easily accessible metering device ELDOS
• Simple and independent depth adjustment of the power harrow and the coulterbar
• Precise seed placement by CX-II coulters
• Central depth and pressure adjustment of the following harrow
Available in working widths of 3m, 3.5m and 4m, the Kvernelandd e-drill compact has hopper capacities of 1,100 – 1,400 litres, 24/28/32 coulters at 12.5cm spacing as standard, weighing in at just 1,120, 1,270 and 1,350kg.
Please note that Kverneland equipment is ONLY available from our Hereford branch. To find out more contact our Sales Specialists Ben Linton 07495 114479 or Will Farr on 07495 114325.