"As an agricultural contractor, the one thing you can't afford to do is let your clients down. You need to have complete trust in the reliability of your machinery – not only does it need to carry on working, day in, day out, but it needs to deliver consistently high productivity"
So says Matt Kidner who, with his brothers Jason, Johnny and dad Simon, run their own farm near Bath with 250 acres of arable and 620 beef cattle. Since 2003 contracting has also become a major part of their business and they have established a regular client base within about a 35 mile radius, harvesting 12,000 to 13,000 acres each season. As many as 18 people work with the Kidner's team through the summer.
"Before the start of the 2021 season we knew that we wanted some new balers capable of producing bigger, denser bales than the machines we had, while also working at a decent speed. After a chat with our T H WHITE rep Andy Taylor we ordered two of New Holland's latest BB1290 High Density big balers.
"Almost as soon as they arrived we pressed them into service and they were a revelation, operating half to twice as fast again as our previous balers. Not only that, but there's a lot more weight in the bales – a consistent 500 to 550kg with a nice, square shape and all produced at a rapid pace."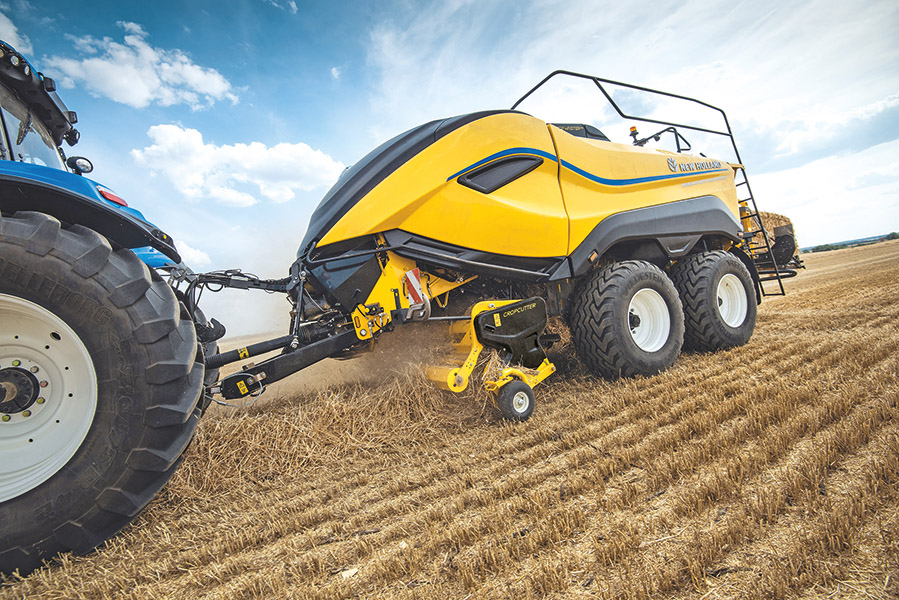 The Big Baler 1290HD represents a step-change in baling technology and was developed at New Holland's Centre of Harvesting Excellence in Zedelgem, Belgium. T H WHITE Divisional Director David Rapkins is proud to have been part of the development team in his previous role as New Holland's Global Product Management Director for Hay & Forage and Crop Production: "This baler really does raise the bar for productivity, with bales up to 22% higher in density," he says. "It's also designed for durability and low cost of ownership, making it ideal for contractors."
That's a sentiment that Matt Kidner would agree with. "We were one of the first customers for the new BB1290 HD balers so we didn't fully know what to expect, but they have been superb. Over the season we produced 14,500 bales on one machine and 12,000 bales on the other. Like all new kit there were some very minor snags to sort out but T H WHITE looked after us really well. That sort of local back-up is vital for a contractor in the busy season and so many dealers these days seem to struggle to give that support, but the T H WHITE team have been there for us whenever we needed them."
We think you will be just as amazed as Matt Kidner about just what the New Holland BB1290 HD big baler can do. If you would like to see one in action contact us at thwhiteagriculture.co.uk/get-in-touch.