Growth in demand for organic dairy ingredients is encouraging more dairy farmers to adopt organic methods.
Of course, many people already feel that the right place for cows to be is in the field and, as consumer awareness drives change, it is predicted that the global organic dairy market will be worth £21.3bn by 2023.
That presents some real opportunities for UK dairy farmers, but efficiency is paramount for a successful organic operation, ideally without increasing workload. One organic farmer who has recently upgraded his business by applying the latest technology is Will Grey of the Grey Partnership in Wotton-under-Edge, Gloucestershire.
"In 2018 we decided to take the plunge and bring the farm up to date, with the added objective of making a marginal increase to the herd size," says Will. "We definitely wanted to remain 100% organic with the cows on grass, but we also knew that efficiency would become increasingly important. Our parlour really needed replacing and, having looked at all the options, the advantages of robotic miking really stood out.
"We settled on two DeLaval VMS classic units and one V300 robot – and, as we had decided to make a change, we thought we should probably go all the way and build a new shed while we were at it!"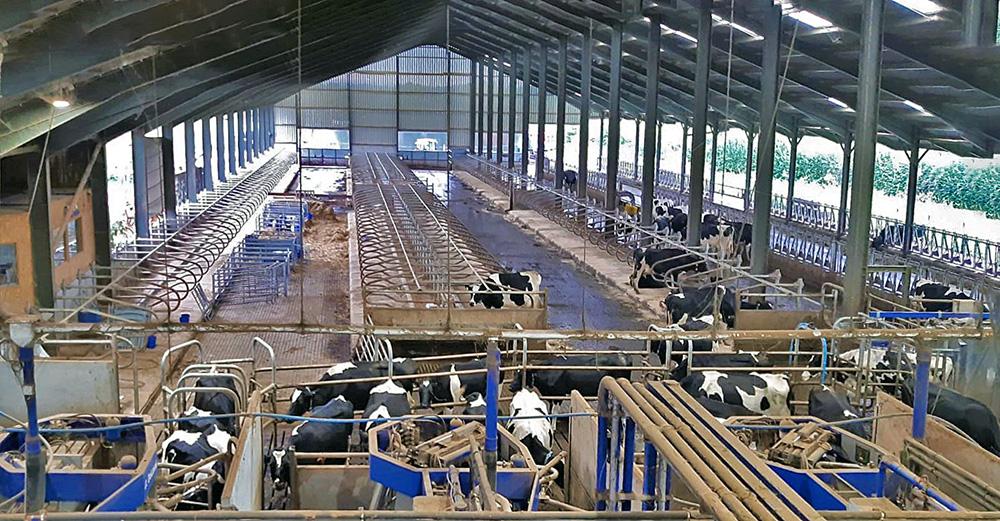 Construction of Grey's new shed, including services and drainage, took 20 months. Working alongside the contractors T H WHITE Dairy engineers installed the DeLaval VMS robotic milking units and the new system was brought into use at the end of 2019. We asked Will about his experience of the new installation over the last two years:
"Well, it was a big change and I won't pretend it hasn't involved a steep learning curve," he says. "But the VMS units really have proved ideal for our type of organic grazing. Following the system recommended by DeLaval we have divided our pasture into three grazing areas, each of which is available to the cows for eight hour periods at different times of day and night. The cows can walk to the milking units at any time – the system will read which cow it is, when it was last milked, as well as checking whether it has 'miking permission' which can be set individually for each cow. If all is OK, the automatic gates will let the cow through to the milking station. If not, the cow will be directed back to whichever grazing area is 'open' at that time.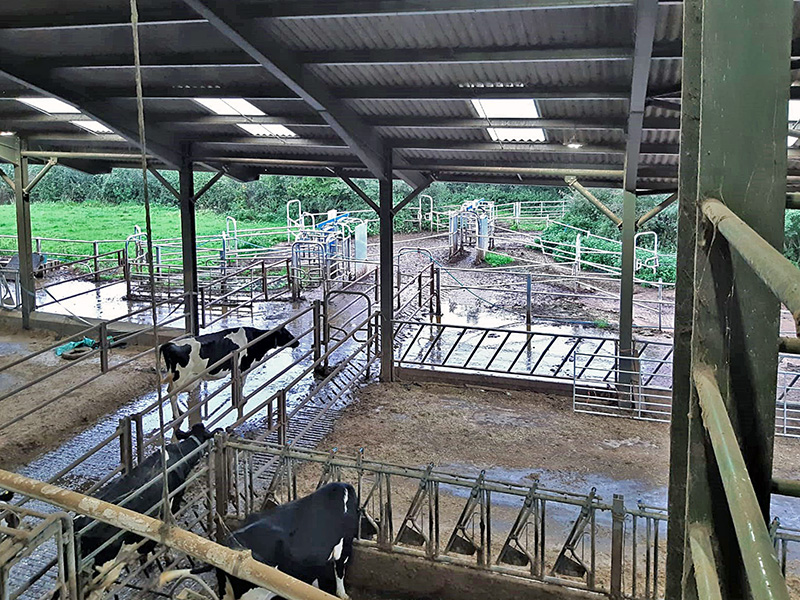 "During milking, if the system detects a high cell count or other problem, the cow will be drafted to the separation area where we can go and check what's wrong.
"The VMS units have certainly made life easier, allowing us to spend more time on other productive work around the farm. We have enlarged the herd to 180 cows – up from 140 – without having to take on extra staff and the milk yield is up by about 10 per cent too.
"As you get used to a completely different way of working there are bound to be some teething problems and that's where good back-up is really important. I have to say that T H WHITE's engineers have been excellent!"
If you are thinking about new ways of milking to ease the workload and increase efficiency, talk to the T H WHITE Dairy team on 01373 465941 (Frome) or 01452 830303 (Huntley).