Dairy technology has seen some remarkable developments and innovations in recent years, not least the sophisticated robotic milking and high-throughput rotary milking systems, as well as computer-based monitoring and control of herd health.
Many of these advances have been pioneered by worldwide leader in milking solutions DeLaval, but despite its forward-looking approach the company still recognises the value of conventional milking parlours and the benefits they offer to many dairy farmers. Indeed, the company continues to refine and improve its well-established range of parallel, herringbone and swing-over parlours for the 21st century.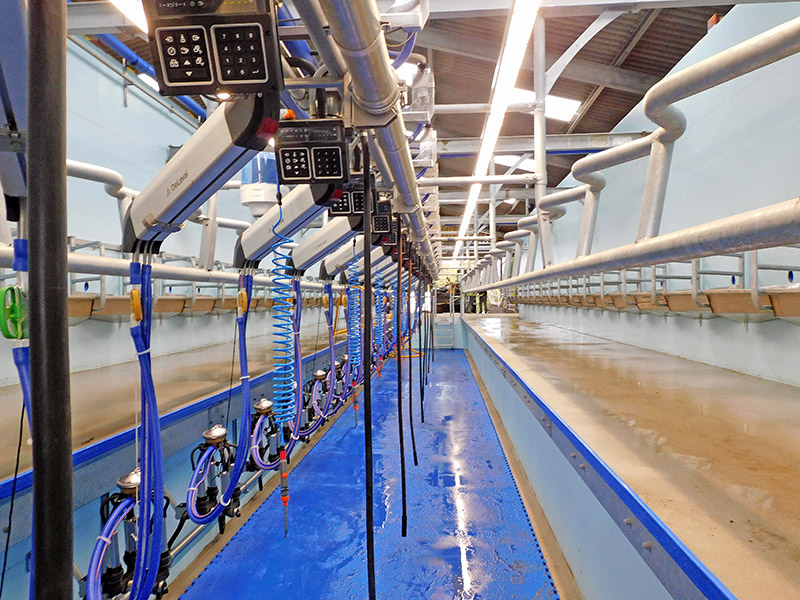 The Powell family started dairy farming in 1958 and recently moved a short distance to a larger farm at Priddy in the Mendip Hills where they currently maintain a herd of 160 cows, but very much with an eye to expansion. A consequence of the move was the need to build a brand new dairy unit which, of course, included a new milking parlour.
"We are comfortable with the way we do things," says Michael Powell, "and we take pride in producing a high quality product. I appreciate that for many farmers robotic milking and other new technologies are absolutely the right way to go and have brought many benefits, but we are used to a traditional milking parlour and it suits the way we work.
"Our cows are only housed from October to April and the rest of the time they graze the pastures, so our routine is based around conventional milking."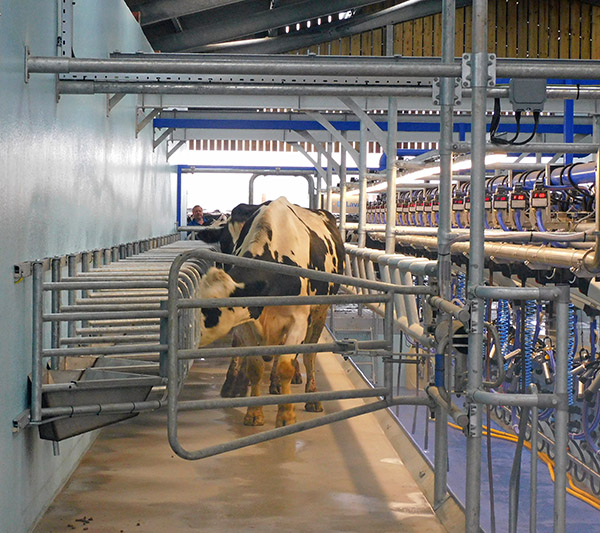 The Powells have always had DeLaval milking equipment and, with more space available in the new dairy unit, they opted for a 20 x 40 swing-over 50 degree herringbone parlour, supplied and installed by the T H WHITE Dairy Division. "It's twice the size of the one we had before and it's really simple to operate." adds Michael. "With two of us we can milk in one and a half hours, and even with one person milking it's still an easy process."
DeLaval herringbone parlours offer great throughput, causing less stress for the cows while making life easier and safer for operators. Construction is strong and durable for a long life, a factor that Michael values highly: "A big plus for us with this type of parlour is that in years to come I know we will be able to update it to keep pace with milking methods and demands. It's economical to operate and it gives us a strong degree of future-proofing in an ever-changing market."
If you are thinking about installing or upgrading a conventional milking parlour, our Dairy specialists at Frome and Huntley can guide you on the right choices to help you get the most from your herd, time and resources. Call them at Frome on 01373 465941, or Huntley on 01452 830303