For a superior cut with minimal noise and no internal oil or emissions, look to the new Jacobsen SLF Elite Mower.
**Be sure to join us at our Show & Mow Event at Gaudet Luce on 6th September to see this innovative mower in action!**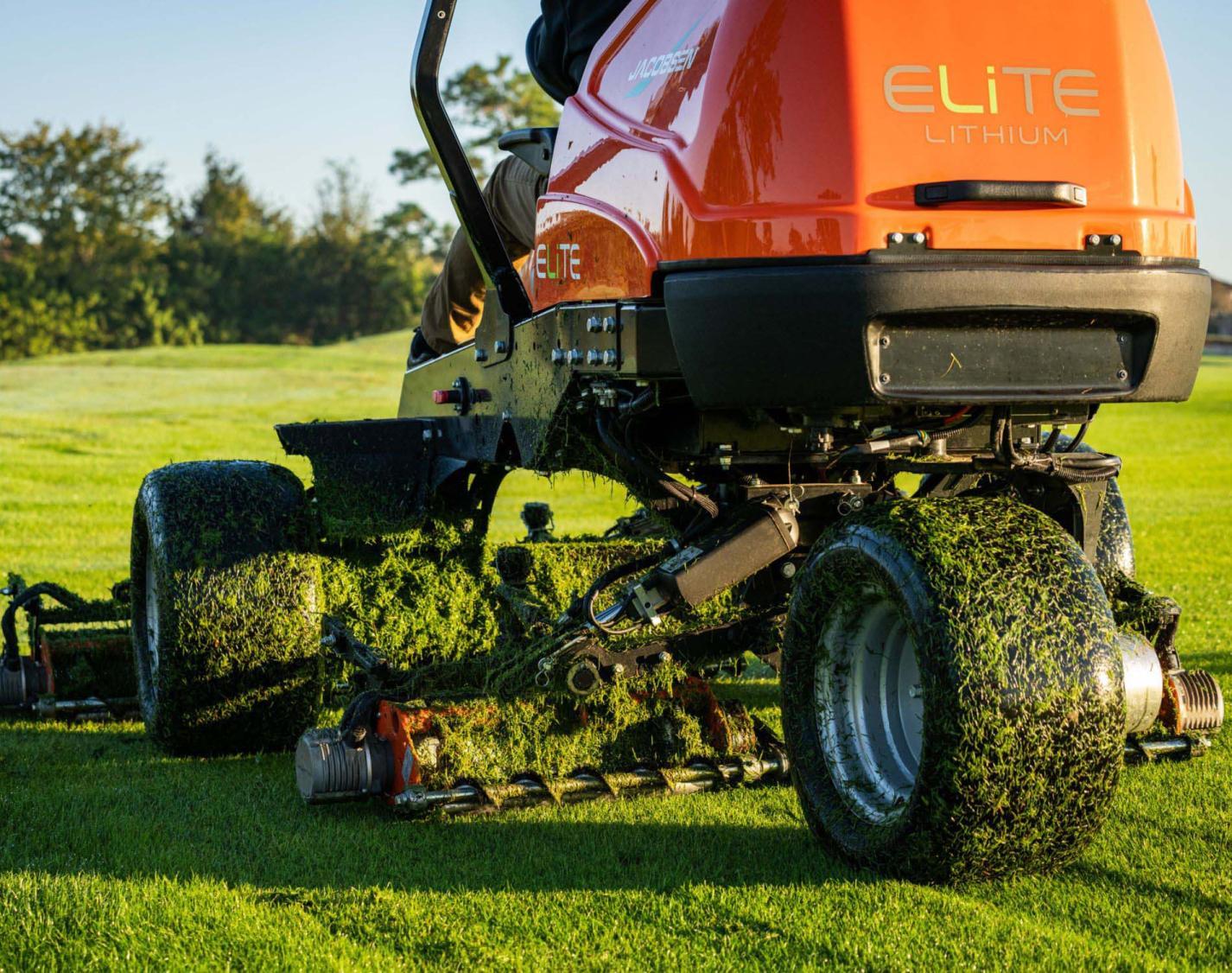 Available exclusively with a proven ELiTE lithium drivetrain powered by Samsung SDI lithium technology, the SLF1 provides 5.5+ hours of operation with each charge. The on-board charger re-powers over night, and Jake's most advanced on-board monitoring system ensures product uptime, lockable speed and frequency of clip controls.
The Elite battery has become the fuel cell of choice for discerning manufacturers of ground care equipment. With Phosphate based chemistry and patented safety valve design, the Elite Lithium Ion battery cells demonstrate the highest levels of safety and reliability in the industry.
Combined with reduced vibration from the electric motor, which in-turn reduces operator fatigue and  maintenance costs, this machine represents the way forward in environmentally-friendly mowing – and your Jacobsen SLF Elite will offer unparalleled cutting efficiency for years to come.
Talk to your T H WHITE Groundcare rep to find out more – or click here to get in touch.