Yesterday, a damp, chilly April morning, saw well over 60 dairy farmers from around 40 farms arrive at the Jeynes family farm to see the V300 milking robots in action.  The Jeynes family have installed two of the latest milking robots from DeLaval and are so pleased with the results of the machines, they are adapting another barn to house a 3rd robot.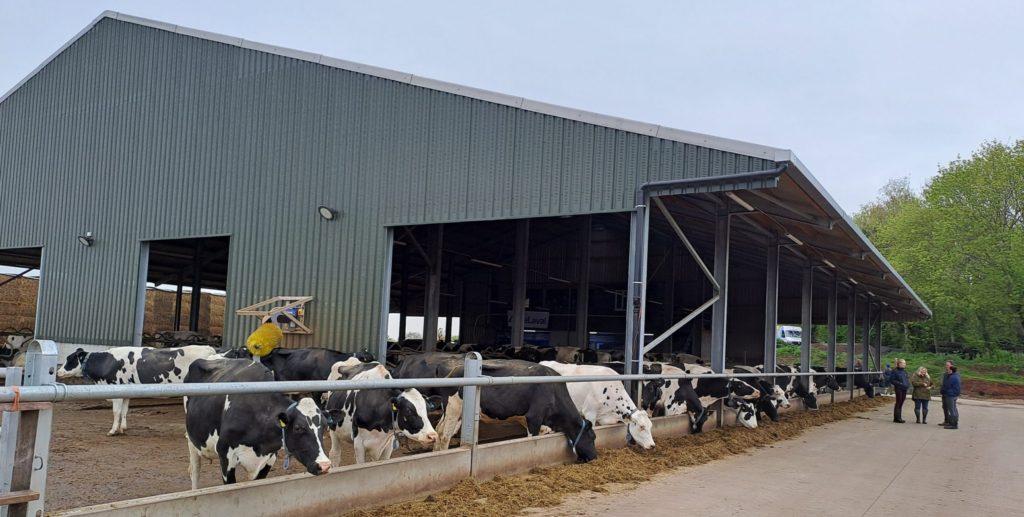 The DeLaval V300's three dimensional camera connects to the cow faster and more efficiently than other milking robots, allowing an easier, more relaxed throughput.
A smooth and quiet action makes the VMS V300 series a positive experience for cows and for workers; and without the need to spend 8 to 10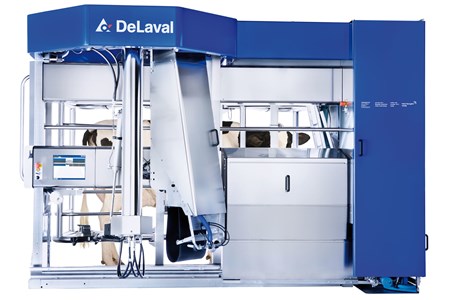 hours a day milking, farmers and staff now have the freedom to be more productive on other tasks that benefit farm profitability.
The V300 range is also a true voluntary milking system that works with nature to foster healthier, calmer cows, which means better longevity, productivity, reproduction and yield. With a dedicated preparation cup and four ICAR approved milk meters (one for each teat), the vacuum, pulsation and take off are adjusted automatically for each teat, resulting in superior udder health.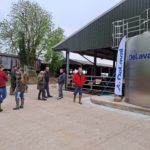 Chris Newey, T H WHITE Dairy Sales Manager said "Staffing issues are something we all struggle with in dairy and these robots really help with that. In fact, farmers tell us that with a robot, they can be much more time-flexible."
A huge thank you to the Jeynes family for hosting this interactive day.  We at T H WHITE are delighted with the response from our dairy customers to learn more about this new technology, and believe the DeLaval V300 series offers the most advanced robotic milking on the market. Please talk to your Dairy sales rep or Mobile Shop rep for more information on the full DeLaval robotic range and other ways in which we can support your Dairy farming operation.