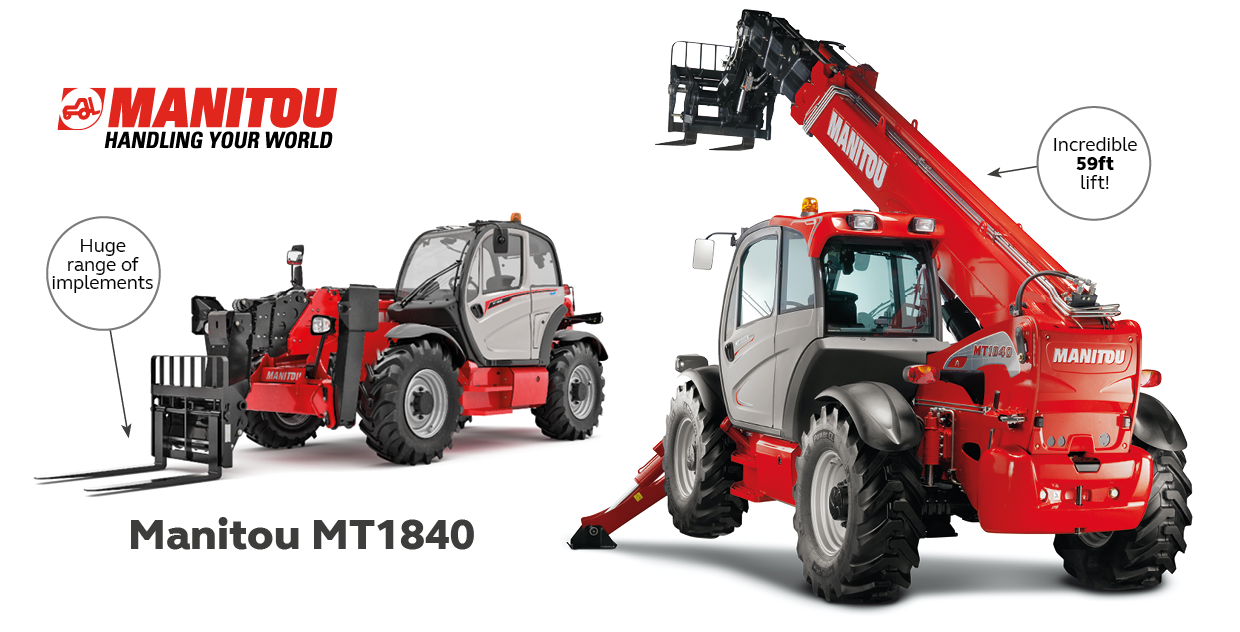 With the muscle to lift heavy loads to high places, the Manitou MT1840 telehandler strikes the perfect balance between power and precision.
Specially designed for high bay/high rise work sites. Offering an impressive lifting capacity of 4 tons up to a height of 59ft, it also features excellent lateral and front stability, particularly when the outriggers are deployed. Equally at home on uneven terrain, it has a generous ground clearance and a tight turning circle meaning that manoeuvrability is never a problem. Robust and designed to last, this handler is equipped with a low frame steel door and quality components to ensure longevity. For ease of transportation, multiple slinging points are provided. A true multi-tasker, it can be adapted to meet all your needs simply by changing the boom attachment. 
---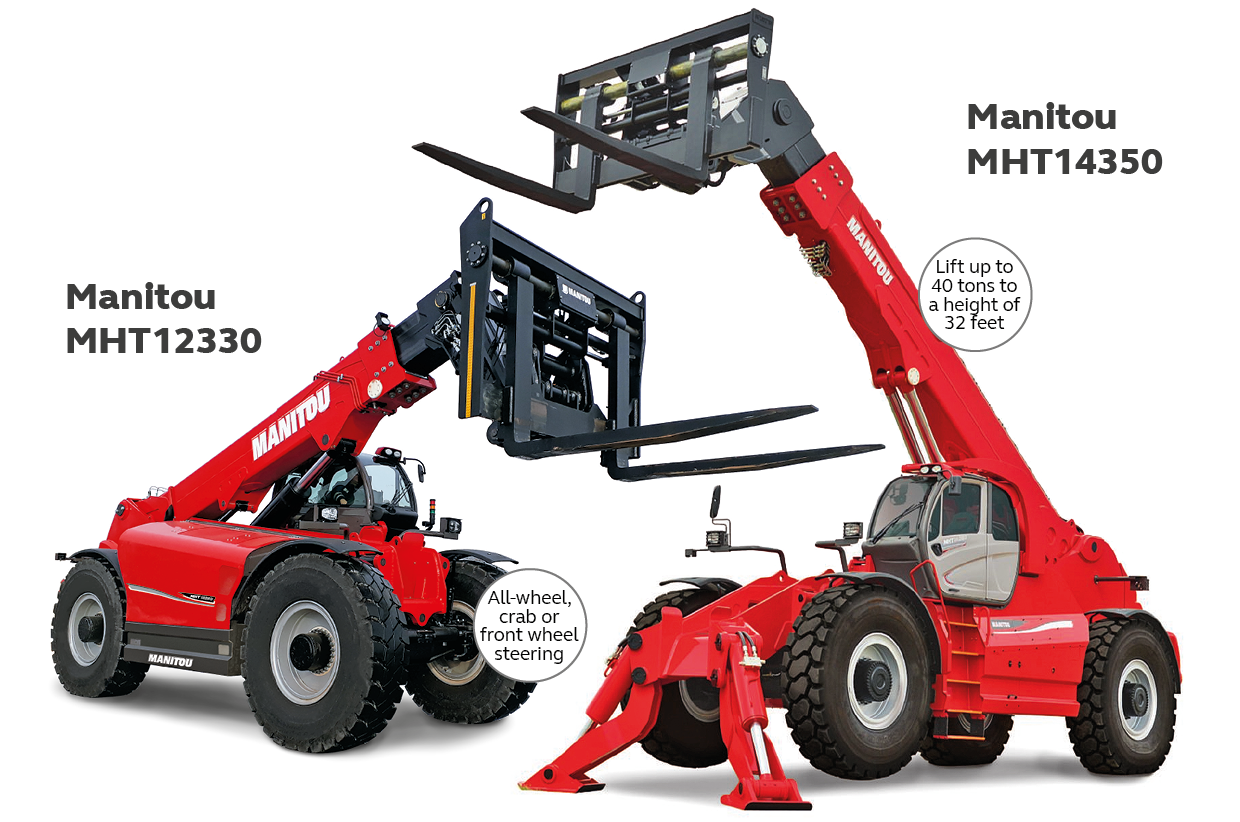 When you need a really heavy lifter that can also handle hefty loads with precision, the Manitou MHT range provides the answer.
For example, the new MHT 12330 telehandler features a 32-ton fork capacity and 35.7-ton lift hook capacity. With a maximum lift height of 39 feet 1 inch and maximum reach of 21 feet 8 inches, it has the ability to move industrial equipment in areas where it would be impossible to use a crane.
Powered by a 245hp Stage V / Tier IV final Deutz engine, it has a three-speed hydrostatic transmission with full wheel four-wheel drive. The operator can choose all-wheel, crab or front wheel steering, depending on the job.
Top applications for the Manitou MHT 12330 include infrastructure projects, mining, bridge construction, steel mills, oil refineries, quarries, power distribution and heavy hauling. This machine is a truly versatile machine, compatible with a wide range of attachments, including those from smaller telehandler models.
Stepping up even further, the Manitou MHT-X range is able to lift up to 40 tons up to 32ft, making it possible to transport heavy and large loads not only with flexibility and precision, but also in absolute safety. Robust build quality means the MHT-X is perfect for all-terrain handling applications.
---
If you are looking for a heavy lifter, the T H WHITE Construction team at Marlborough can deliver what you need. Call them on 01672 512328.