Four DeLaval VMS Classic voluntary milking units, Herd Navigator, DeLaval OptiDuo, robotic scrapers, 20,000-litre silo.
Martin Hann has followed in family footsteps as a lifelong dairy farmer. His father moved to Rodden Down Farm outside Frome in the 1960s, and now Martin, his wife Susie and their son Ryan have embraced robotic milking technology as part of a major upgrade for the future.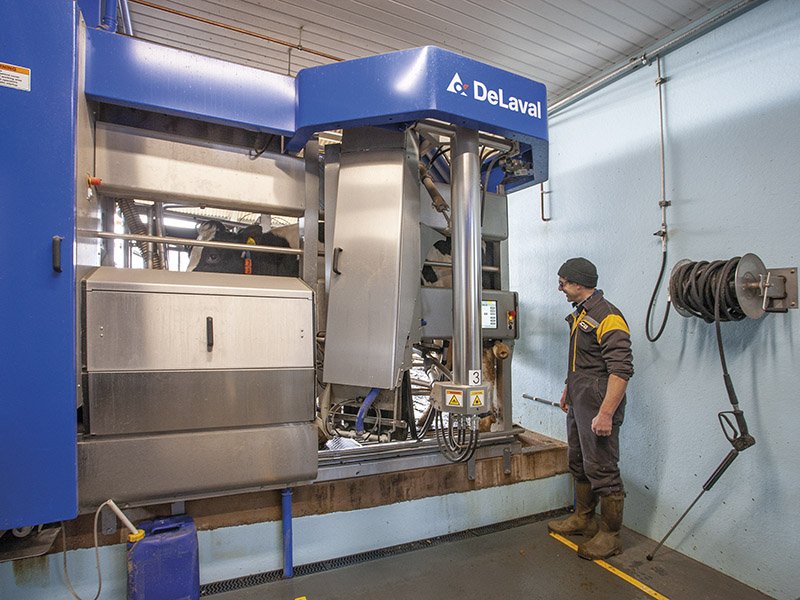 The new installation, which has been in use since April 2019, is truly impressive, featuring an expansive new shed, four DeLaval Voluntary Milking System (VMS) milking stations supported by DeLaval Herd Navigator software, a 20,000 litre feed silo, a pair of DeLaval OptiDuo auto feeders and robotic scrapers.
The Hanns have recently increased the number of cows being milked to just under 200 and there are plans to expand further to around 240. Based on a nominal figure of 60 cows for each VMS station, the new shed is set out in four sections, each with its own milking station.
Before the upgrade Martin and Susie milked in a tandem parlour: "I always thought that was a good system and if I had to go back to more traditional milking I would probably choose a tandem again," he says, "but VMS technology has always attracted me. At first I wondered whether it would be suitable at Rodden Down as our cows spend time inside but are also free to graze on the surrounding pastures in the summer. Systems have moved on a lot in the last 15 years and we have put in automated pasture gates which allow the cows to come in and out as they wish; experience so far shows that they always return for milking.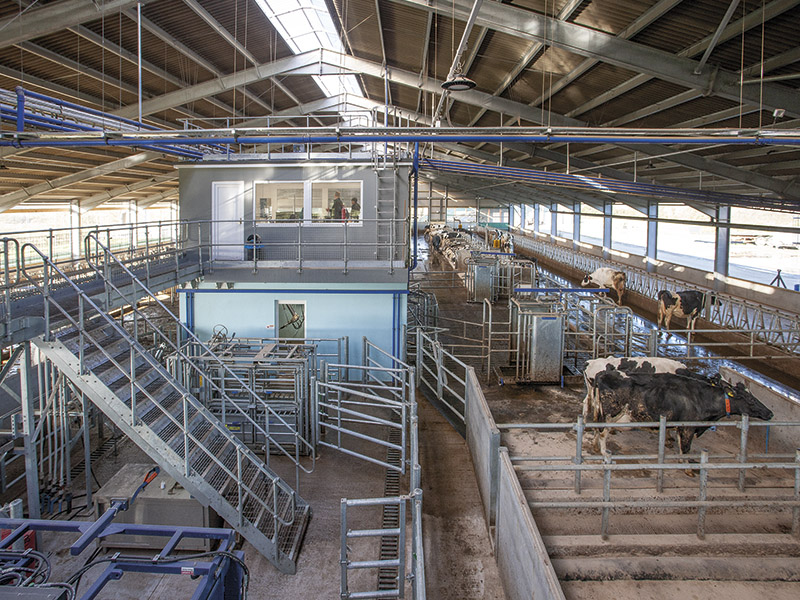 "Now each cow is being milked on average 2.6 times a day instead of twice, with a consequent rise in yield. As you would expect, it has also made our lives a lot easier, giving us more time to attend to other aspects of the farm, but the real boon for us has been DeLaval's Herd Navigator."
This remarkable herd management system analyses milk samples to give detailed health and fertility profiles for each cow. It consistently predicts heats in the herd with a high degree of accuracy enabling accurate insemination. It will also detect clinical and sub-clinical mastitis up to three or four days before clinical signs are visible in the animals affected, as well as other health issues.
"Accurate identification of fertility has been a huge plus for us as it has meant we can keep the number of milking cows level throughout the year," adds Martin.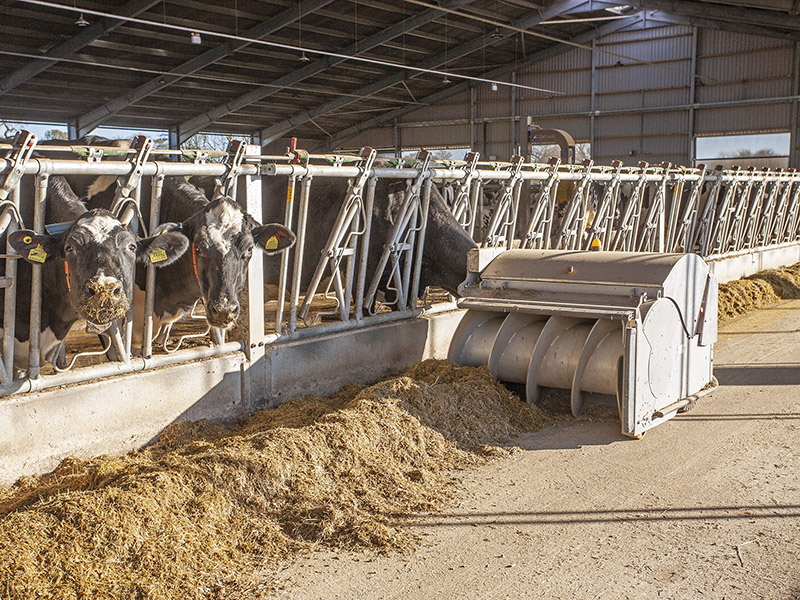 An intriguing item among the farm's new equipment is one of the first DeLaval OptiDuo robotic feed pushers in the UK. This battery powered unit follows a guidance cable buried in the concrete surface, using a twin-spiral rotating auger to remix feed and push it closer to the feeding rail without damaging or crushing the roughage. It can be programmed to workaround the clock, meaning that cows have access to feed 24 hours a day. This allows heifers and lower ranked cows the same opportunity to feed, with less stress and competition from dominant cows.
With robotic scrapers added to the other new kit, Rodden Down Farm is well placed to compete effectively in the constantly evolving dairy industry.