The first thing to hit you about Grassland UK is the sheer size of the event. For 2018 the show was held at the Bath & West Showground near Shepton Mallet, where large fields on adjacent farms had been made available for growing, mowing and clamping demonstrations.
Forming a fantastic showcase for the latest equipment and technology, the 10 May event was a 'must-see' for all grassland professionals and benefited from glorious early summer sunshine.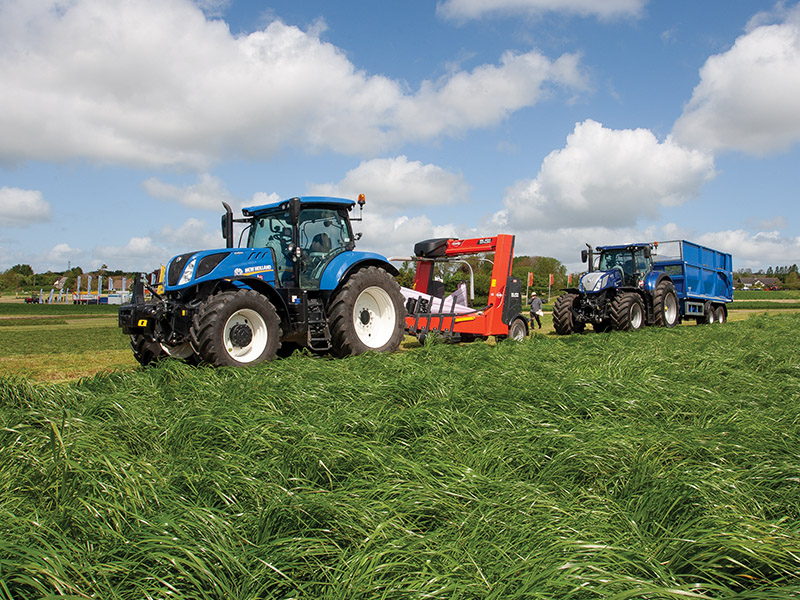 T H WHITE was based in Field Three where the entire exhibit was dedicated to New Holland equipment with accessories from T H WHITE's other leading suppliers. Although our patch was a good 30-minute walk from the show entrance, the thousands of people who came to see us were rewarded with some impressive demonstrations, including the first outing of our new FR650 Forage Cruiser demonstrator.
The FR650 is one of five models in a new line-up that have been designed to up the game in terms of capacity, comfort and economy. For example the FR650 has five per cent increased capacity while consuming 21per cent less fuel than its larger FR700 predecessor, thus reducing costs and increasing profit. Advanced MetaLoc™ technology protects the FR from potentially fatal metal ingress. The patented Variflow™ system crop processor can be changed from maize to grass position in less than two minutes without the need for tools.
The cab has been completely redesigned to put the operator at the heart of the machine, giving an uninterrupted view for accurate pick-up and crop discharge. A new armrest design places all controls naturally to hand including an ultra-wide screen IntelliView™ IV colour touchscreen monitor. The IntelliFill™ feature fills the trailer for you so you can concentrate on the serious business of pick-up.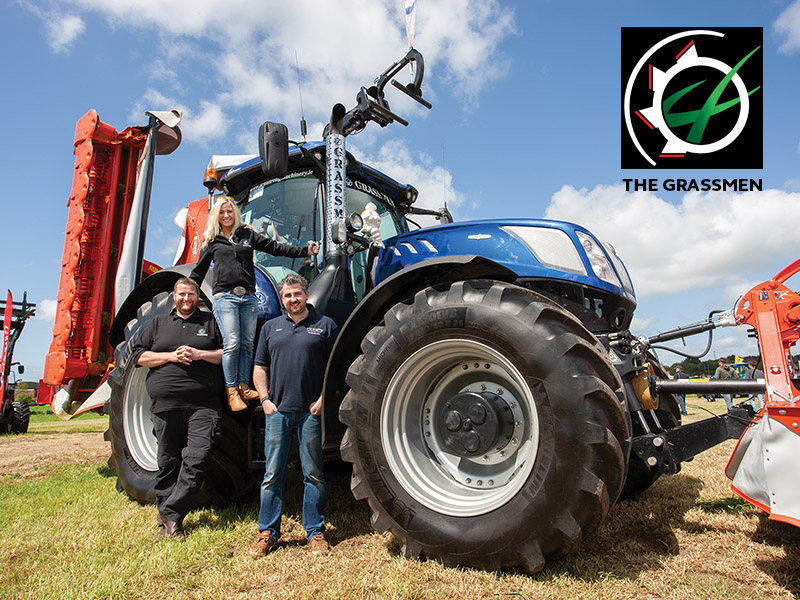 A highlight in the T H White field was the presence of the GRASSMEN – the charismatic charity video bloggers from Northern Ireland who came over to reluctantly hand back their beloved New Holland T7.315 Blue Power tractor which, for the last year, they have used as part of their initiative to raise more than £250,000 for the Make-A-Wish cancer charity. But, before handing over the keys they gave one final demonstration which showed off the massive power and capability of the T7.315; fitted with Kuhn mowers front and rear the T7 powered across a huge swathe of standing grass in seconds, reducing it to a uniformly mown crop and filling the air with the heady aroma of cut grass.
Don't worry if you missed GRASSLAND – we can arrange a demonstration of the New Holland Forage Cruiser or tractor. Just contact any of our agricultural branches.